Want to take the challenge of driving a Soviet truck across the depths of Russia even further? With the Spintires Chernobyl DLC released, you can now add the risk of radiation poisoning as you explore areas including the Chernobyl Nuclear Power Plant and Pripyat.
The explosion at the Chernobyl Nuclear Power Plan in 1986 led to the evacuation of around 116,000 people and a 30 kilometre exclusion zone. But since then, explorers and tours have found evidence of logging in the area. So it's logicial that Ovee Games would base the eerie new Spintires Chernobyl DLC on the real experience of driving a truck through the exclusion zone.
You'll be driving one of two brand-new logging trucks, with the B-157 and B-505 included in the expansion. And each truck comes with a Geiger-counter to measure radiation and help you avoid the worst areas as you locate the logging sites without damaging yourself or your vehicle too much – the radiated areas will damage your truck when you venture into them.
And given how easy it is to get stuck on the difficult terrain in Spintires, it will make for a particularly nervewracking experience to drive through the areas with higher radiation.
But you'll want to explore as much as you can. You can drive around the Chernobyl Nuclear Power Plant, Pripyat, Red Forest, Kupsta Lake and the Duga Radar. And you can even locate the infamous 'Claw of Chernobyl', which is a large crane claw used in the initial clean-up of the reactors and surrounding area – it's believed to be so radioactive that even one touch could kill you.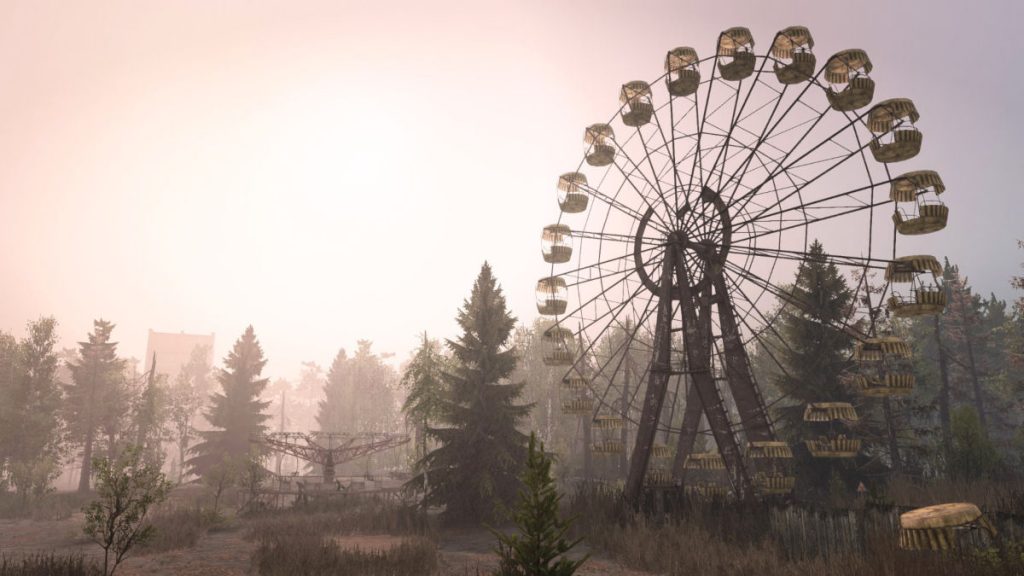 The real and terrifying crane claw isn't the only true-to-life landmark in the Spintires Chernobyl DLC, with buildings and roadside clutter modeled on the real world. Lots of the vehicles and other equipment used during and immediately after the explosion were left deep in the woods where it was assumed no-one would ever stumble across them – until tourism and logging started bringing people back into the area.
The Spintires Chernobyl DLC released also includes a new vehicle proving ground with a vehicle testing facility. And three new Steam achievements.
So if you want to explore the area of Chernobyl from the safety of your PC, this seems like a good way to do it. The Spintires Chernobyl DLC is available via Steam for the PC at £4.99. You can also pick up the Spintires Chernobyl Bunble which includes the base game, Canyons DLC, Aftermath DLC and Chernobyl DLC for £17.07.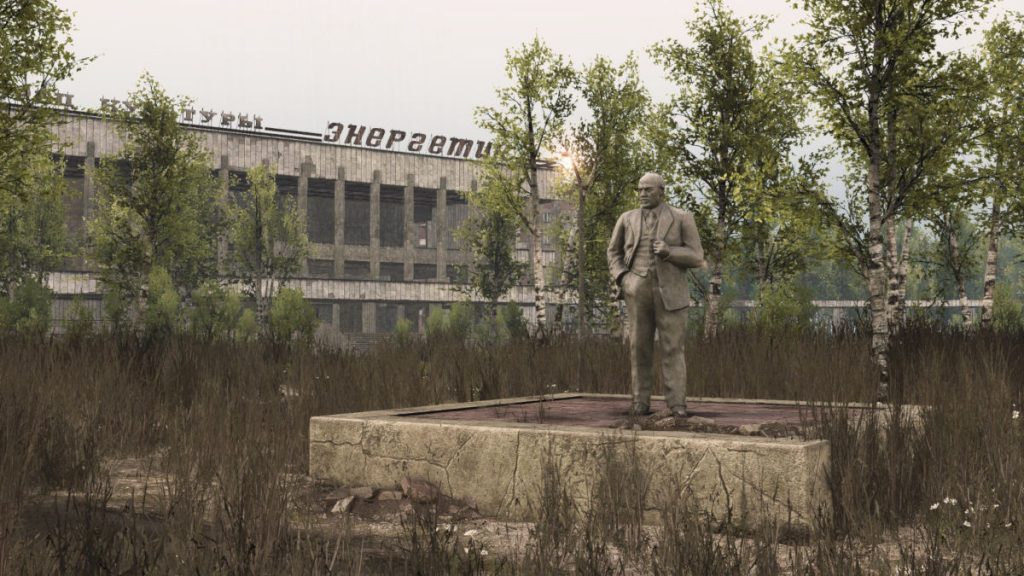 But there's currently a Spintires Steam Sale until December 20th, 2019, with the base game available for £2.49 (75% off), the Aftermath DLC down to £2.54 (15% off) and the Chernobyl Bundle down to £8.01 (55% off), which is definitely a bit of a bargain. Spintires is available for the PC only, developed by Ovee Games (don't confuse it with the Mudrunner games, previously called Spintires: Mudrunner for a while)