If you're looking for the best kart racing simulator, then there are really two choices to pick from (ignoring the Kart Sim mod for Rfactor 2 for the moment). And with Kart Racing Pro release10b out now, there are new reasons to get on track with the game developed by PiBoSo.
If you're not familiar with PiBoSo, he's the solo developer behind Kart Racing Pro, MX Bikes, GP Bikes and World Racing Series. All built on his own physics engine, and to an amazingly realistic level for even one title, let alone four.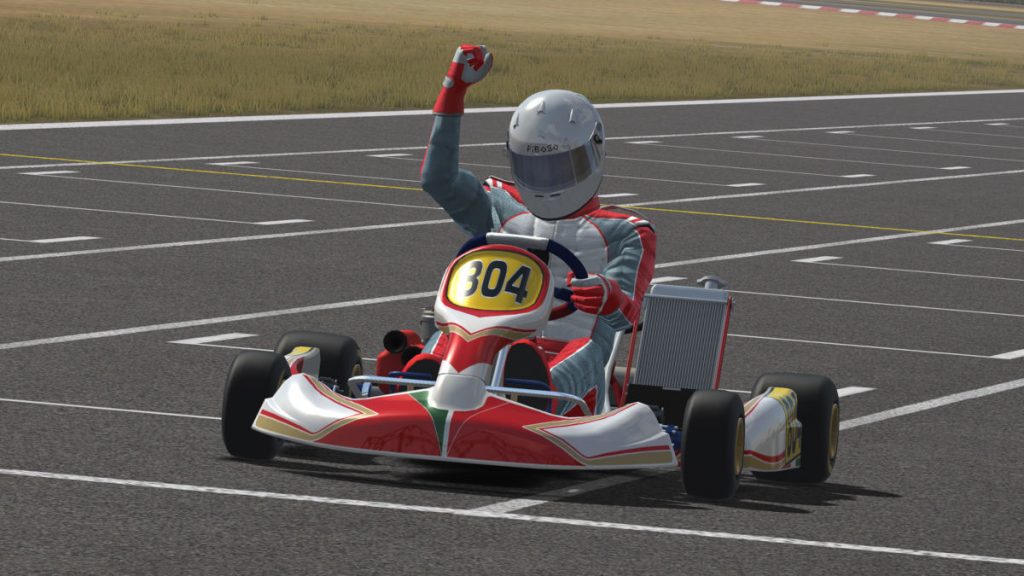 For example, Kart Racing Pro includes a simulation of the chassis flex familiar to kart racers, along with dynamic track surface grooves building up, wet and dry tracks with circuits drying dynamically and native VR support for starters, plus full modding support.
Which certainly makes it forgivable that Kart Racing Pro is online multiplayer or solo time trial only (There's no AI or career mode). And improvements are continuing to be released for the game with the latest available now. The previous update was launched back in August 2019.
Kart Racing Pro Release 10b Out Now:
The changelog for release 10b is:
But the day before saw release 10 which has a lot more in it:
Changelog
fix: multiplayer crash
fix: spectator join
fix: connection freeze on the server
fix: live timing support
fix: track layouts loading
fix: track layout objects crash
fix: Wackersdorf track holes
new: possibility to reset the dynamic track surface online, too
new: possibility to vote to reset the dynamic track surface
new: dedicated server option to disable polls during a race
new: possibility to set the nickname in the Steam version, too
new: live timing output to file
new: widescreen user interface
Release Notes
– Kart Racing Pro now starts in offline mode, too
– many settings have been moved from kart.ini to global.ini
– the sound volume of the remote karts is now lower than the local kart ( on track only, not in replays or spectating )
– The default replay buffer size has been increased
– Multiplayer voting has been changed:
— The default vote when on track is No
— Spectators cannot start a poll or vote, except for bans and during "waiting" sessions
— The poll creator is displayed
– Added the Windows Taskbar icon
– There should be less fps stuttering in testing mode and when hosting a race
Modding
– The maximum name length is now enforced
– Support for rotating radiator cover has been fixed
– Movable wing support has been fixed
Kart Racing Pro is available for the PC via Steam for £29.99.