Veteran gamers are probably more familiar with this particular supercar than most car fans. And now we could see a gaming return for the Isdera Commendatore 112i judging by recent social media updates from the company.
The German car firm was founded in 1981 but only hand-builds one or two cars a year. And you have to apply to become a customer, originally phoning the CEO directly. So it's probably not surprising that the main way people have heard of the Commendatore 112i was as one of the eight cars in Need for Speed 2.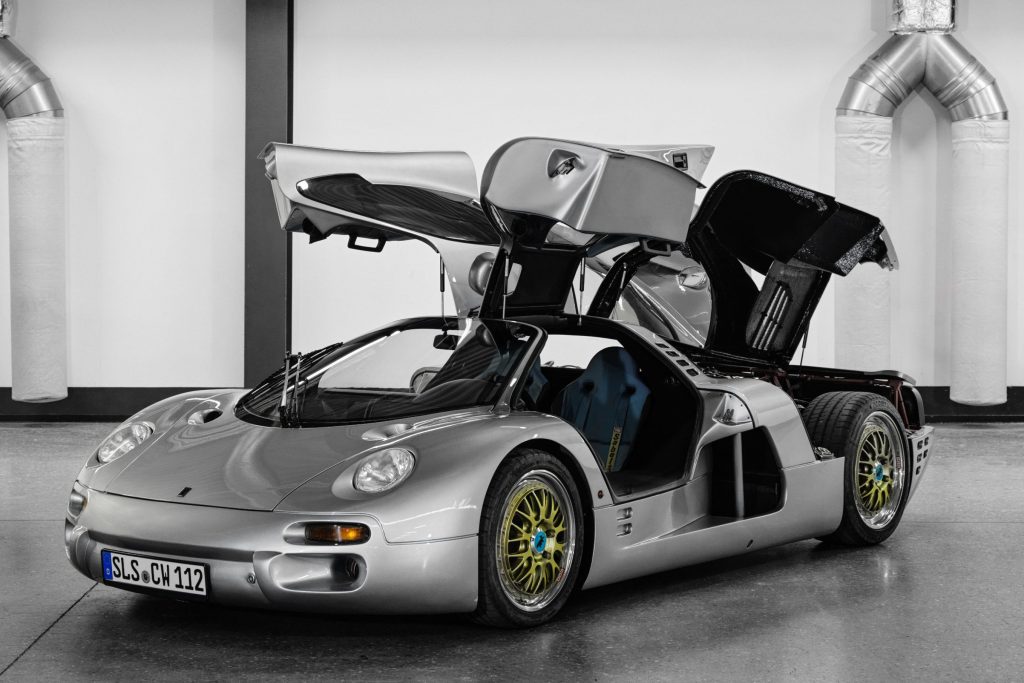 The 1997 game from Electronic Arts features the Isdera alongside the McLaren F1, Ferrari F50, Lotus GT1, Jaguar XJ220, Ford GT90, Lotus Espire V8 and Italdesign Cala.
But it seems Isdera may want to return to the gaming world. They recently posted a poll on their Twitter account asking whether they should develop a special car for Gran Turismo, Forza Horizon or Need for Speed, with GT winning from just 12 votes cast.
They also mentioned they've been 'digitalising' the 112i
One of the great things about racing games and sim racing is the chance to drive cars we'd never normally get to experience. And given that the total number of Isdera cars is existence can be counted in double figures, the chances of even seeing one at a car show or event is pretty small.
A virtual Isdera Commendatore 112i should also be pretty fun to drive given the fact it has a 213mph top speed and does 0-97 km/h in 4 seconds. That's down to the mid-mounted Mercedes-Benz 6.0 litre 408hp V12, a weight of 1,450kg, and the 6-speed gearbox. What's more surprising is that back in 1993 at launch is had two sets of gull-wing doors, an electronic chassic which lowers at high speeds and an automatic air brake.
We'd also love to see the 1987 Isdera Spyder 036i featured in a game, as the angular convertible would definitely stand out. So far the hard-top Imperator 108i has only officially appeared in the LEGO Dimensions game, so there's definitely a bit of missing car history there…
Unofficially, there was a mod made for Need for Speed High Stakes, and another for GTA San Andreas to include the Isdera Commendatore 112i, but it would be great to see what an official collaboration with Polyphony Digital, Turn 10 or EA could achieve.
If you want to try the original gaming interpretation of the Isdera, there are some used copies of Need For Speed II on Amazon, but you'll find it cheaper by wading through the listings on eBay.