A new year of esports is getting underway, and one of the big series will be kicking off down under. The GT Sport World Tour 2020 starts in Australia on Feb 15 for two days in the Luna Park amusement park in Sydney.
The FIA Gran Turismo Championship will potentially throw up some new names as both the 2018 champion Igor Fraga and 2019 title winner Mikail Hizal are unable to make it to the Australian round. So we might see a new driver kickstarting their year in Gran Turismo Sport.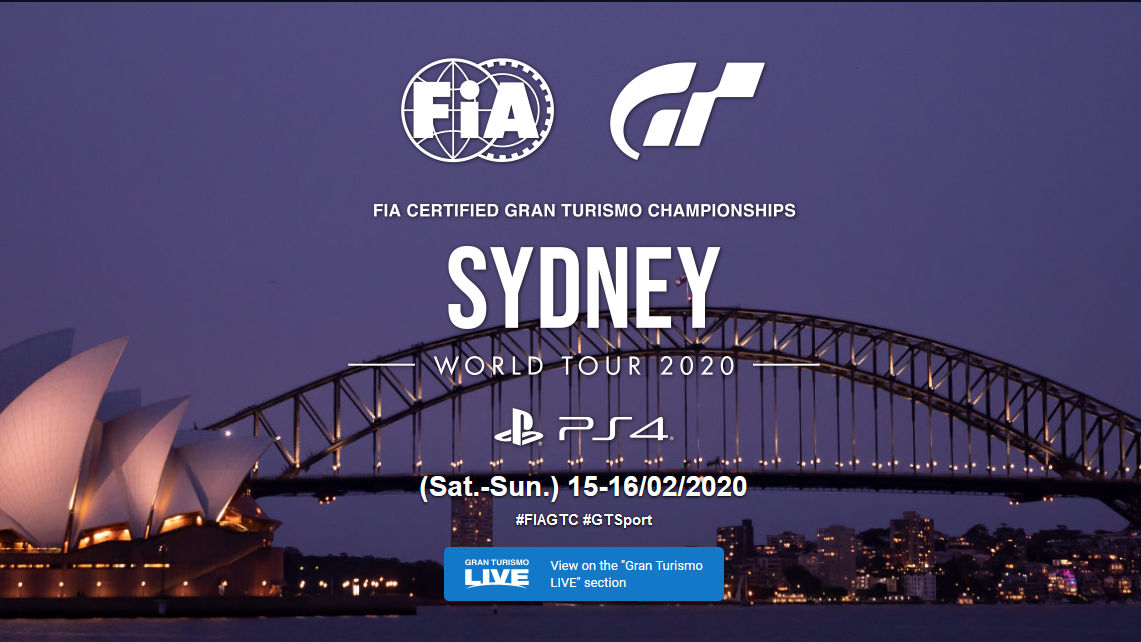 There are a few ways to watch as the GT Sport World Tour 2020 starts in Australia on Feb 15. If you're located close enough to travel for the two days, then free tickets are available by applying through Eventbrite. The event actually begins with practice on February 14th, but the serious competition starts on Saturday 15th with the Manufacturer Series.
The Manufacturer competition involves teams of three drivers representing 12 different car brands. On Sunday 16th, the Nations Cup will see 24 racers each competing for their country.
If you don't live near enough for a free ticket, then you can watch both the main events streamed live.
Lastly, sponsor TAG Heuer is running a competition to win flights, accommodation and the chance to meet Kazunoi Yamauchi at the Sydney GT Sport World Tour event.
You'll get entry for 2 to attend the event, return Business Class flights for 2 from your home country, leaving on February 13th and returning on February 17th, four nights stay at a Syndey hotel, all meals, a meet & greet with Kazunori Yamauchi, and 1 entry for the competition winner into the Pro-Am competition during the event. Just click here and fill in your details to enter.
In the meantime, why not check out the latest GT Sport news, the complete car list, or the full track list? And we're ramping up our coverage of tournaments and competitions in 2020.