Last updated on April 10th, 2020 at 01:44 pm
With Season 2 of Grid bringing the Red Bull Ring,and Season 3 adding Suzuka, the total number of tracks in the 2019 Codemasters game will now be up to 16. That includes fictional and real circuits, which add up to more than 95 layouts spread across all of the locations. Check out the full GRID track list below to see where you can race in the game.
Ten are based on real locations, with 6 fictional venues, including some which return from earlier GRID games.
Updated April 10 to add Suzuka as part of the Season 3 content.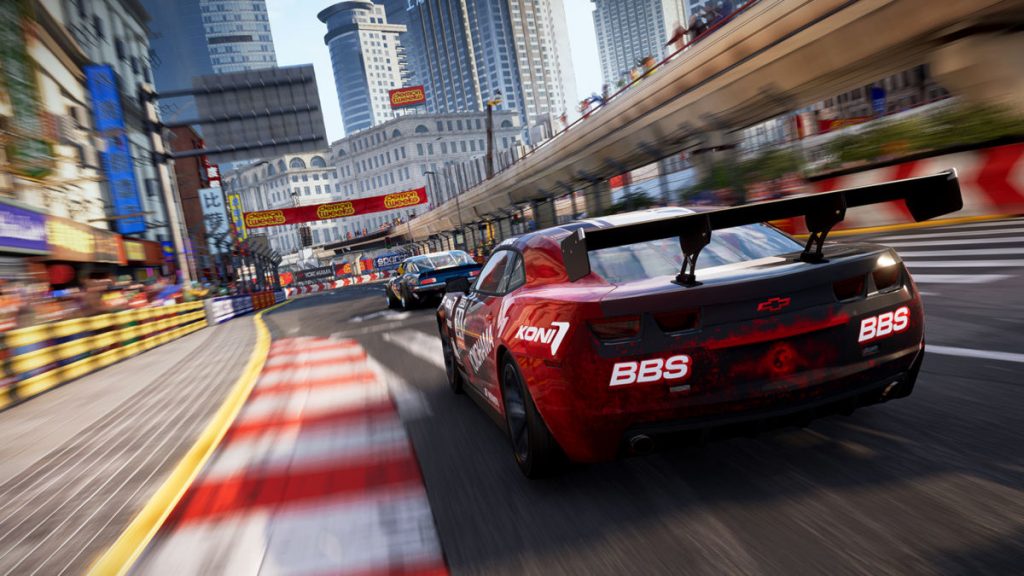 Take a look below for the full list of tracks in the 2019 GRID game (Not to be confused with previous titles in the series).
Full GRID Track List:
Barcelona
Brands Hatch
Crescent Valley (Fictional update of Autosport Speedway)
Havana (Fictional)
Indianapolis
Okutama GP (Fictional update from Race Driver GRID)
Okutama Sprint (Fictional update from Race Driver GRID
Paris (GRID Season 1 free addition) (Fictional)
Red Bull Ring (GRID Season 2 free addition)
San Francisco (Fictional)
Sepang International Circuit
Shanghai Street Circuit
Silverstone Circuit
Sydney Motorsports Park
Suzuka (GRID Season 3 addition)
Zhejiang Circuit
The Shanghai Street Circuit has featured as a 1.765 mile track used in the DTM calendar, while Zhegiang is another Chinese venue opened in 2016 and which hosts the Asian Le Mans and TCR International Series among other events.
Sydney Motorsports Park last appeared in the series in TOCA Race Driver 3 in 2006. In 2011, the circuit underwent substantial upgrades to have four layouts, of which two can be operated at the same time for a total length of 2.796 miles on the Brabham Circuit. The track has hosted touring cars, A1 Grand Prix, Australian Superbikes, and motorcycle GPs (between 1991-1996).
Season content can be bought and downloaded individually, or comes as part of a GRID Ultimate Edition purchase.
You can find GRID for the PC on Steam, for consoles and PC at Game or Amazon, and keep up with the latest news on the game on OnlineRaceDriver.com.
You can try GRID with a Free Trial and purchase DLC separately via the Microsoft Store for the Xbox One or the PlayStation Store for PS4.