The new Wreckfest Rusty Rats Car Pack DLC is out now, along with an update to the game for all players. The new Wreckfest DLC gives you three new cars if you already own the Season Pass, or buy it individually. And we've already updated our Wreckfest Car List to include the new additions.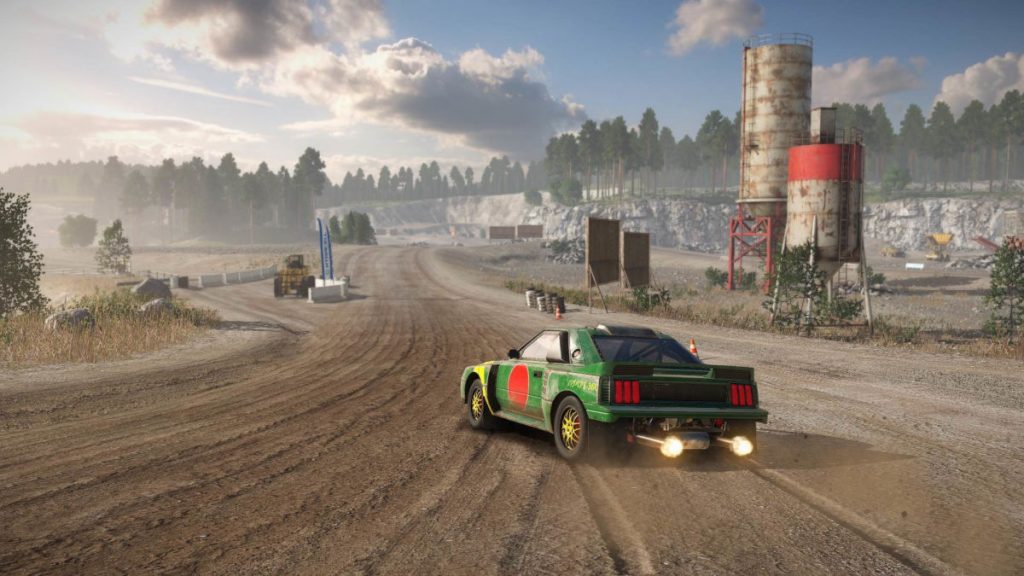 Check out the video trailer to see the new cars in action. Unusually for Wreckfest and developers Bugbear Entertainment, all of the new vehicles are fairly sensible.
We'll cover the general updates first, with the detailed release notes:
Game version
Xbox: 1.2.0.3
PS4: 1.23
PC: 1.255957
CONTENT
Added support for DLC Rusty Rats Car Pack.
MULTIPLAYER
Increased robustness of the console window.
Server no longer crashes when "%" character is used anywhere in a message or a username.
All vehicles are no longer shown as "Not Eligible" for the host if "Host's Car" car restriction is set.
UI is now correctly handled whenever player is kicked while in the lobby sub menus.
AI now correctly uses the difficulty settings as set in the lobby options.
(XB1/PS4) Clients can no longer join a server if the owner has already quit.
(PC) AI difficulty can be now configured in the dedicated server settings.
(PC) Clients are now given more time to load the cars during the countdown, reducing lag spikes in the lobby.
GAMEPLAY
Reset effect (car flickering) can now be enabled/disabled in the Settings, Gameplay menu.
On Hellride, it should be no longer possible to drive on top of the steel mesh and cause the game to glitch out.
On Big Valley Speedway Figure 8, it's no longer possible to cut the first lap short.
Track surface information is now correctly displayed for Vale Falls.
Added release delay to digital clutch to prevent shifting exploit (previously you could shift instantly, giving unfair advantage).
In derby events, AI now has better awareness of the arena boundaries, reducing the chance of it smashing blindly into barriers.
AI now uses Roadcutter in Class A.
1st person camera angles now work correctly on Bugzilla.
Exhaust backfire effect now works correctly when "Big Headers" are equipped for Starbeast.
Improved Wardigger suspension setups.
AUDIO
Replaced the engine audio for Hornet.
Loudness balancing of vehicle engine audio.
5.1 surround mixdown and 3D attenuations adjusted for more precise spatial positioning of ai vehicles.
Adjusted concrete wall collision effect asset design to match game engine implementation.
SYSTEM
Fixed a rendering issue that resulted in the skidmarks flickering occasionally.
Fixed contact effects for large vehicles such as School Bus and Motorhome.
The player starting credits (10 000 CR) are now correctly awarded when launching the game for the first time.
Credits rewarded during an online session are no longer lost when terminating the game (instead of quitting properly) while in lobby.
Added guards to prevent the save data from becoming corrupt.
(XB1X) Resolution can be now changed in the Settings menu between Full HD and 4K.
(PC) The game now attempts to remove the bogus read-only flag from the save data files that caused the game not to launch.
Now that's done, onto the new Wreckfest Rustry Rats Car Pack DLC and the new vehicles.
Wreckfest Rusty Rats Car Pack DLC
The Wreckfest Season Pass includes the exclusive Bandit Ripper V8 and a total of 8 DLC packs with 20 additional cars in total. Or you can buy each pack individually for around £3.29.
The Wreckfest Rusty Rats Car Pack DLC adds 3 new cars, with the Raiden RS, RebelRat and Vandal.
The Raiden RS is a rear-engined 1980s coupe with a short length making it harder to hit. Looking rather like an original Toyota MR2, it should work best on tight and twisting circuits.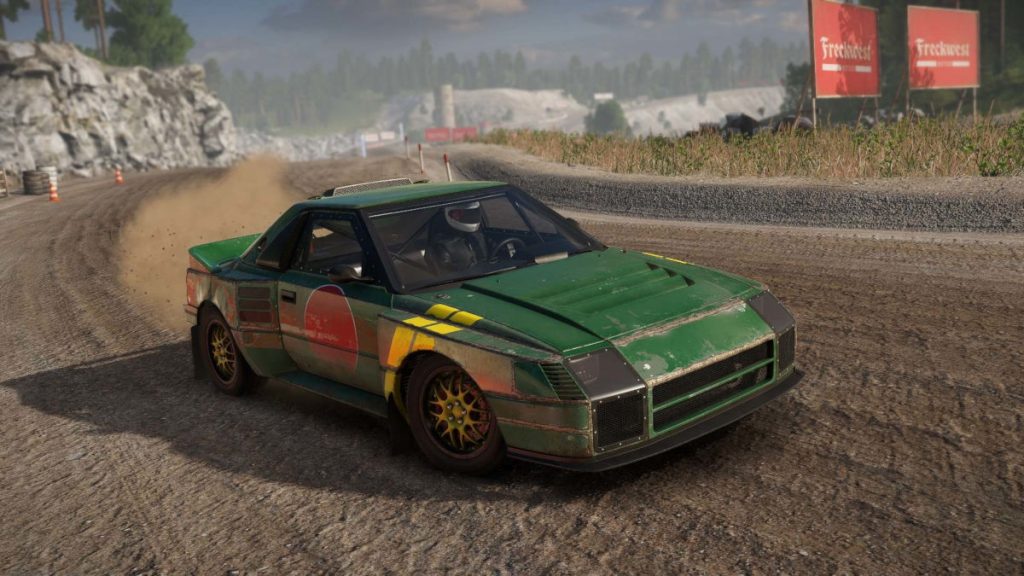 The RebelRat is another big American muscle car. And it looks a lot like the classic 1970s AMC Javelin, which did compete in the American Tans-Am Series, so should combine power with some handling.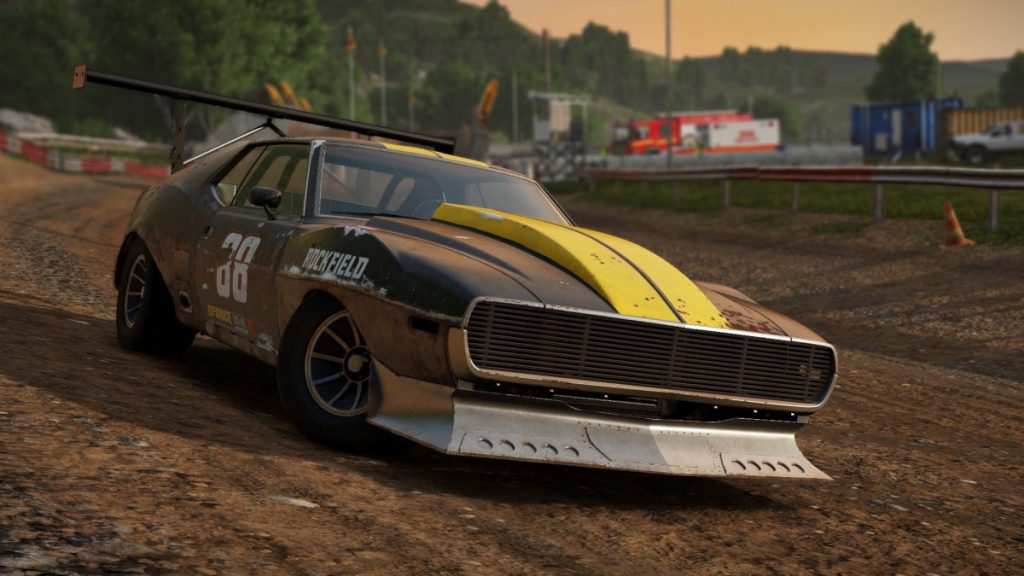 The Vandal should be able to take lots of damage, and looks a lot like a classic third generation Chevrolet Van /GMC Vandura, which were essentially the same thing, and were made from 1971-1995. With anything from a 4.1litre to a 7.4 litre V8 engine.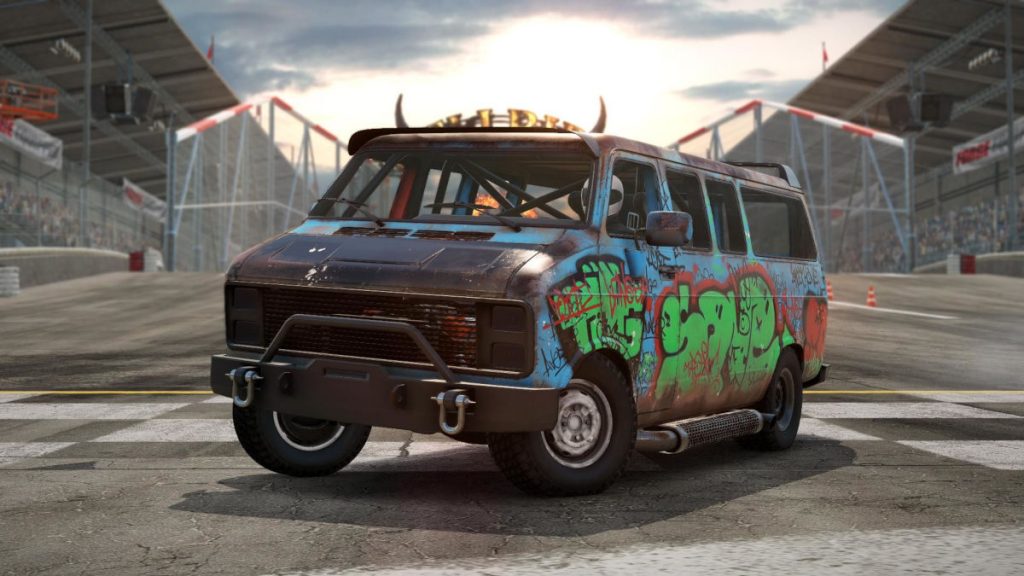 We're still surprised at the lack of motorised toilets or toy cars, but all three look like they could be useful in any Wreckfest multiplayer lobby.
You can buy Wreckfest for the Xbox One and PS4 from Game and Amazon. Or from the Microsoft store and PlayStation Store as digitial downloads. The PC version can be found at Game via the link above, or on Steam.