You can now go sim racing at one of the newest Chinese circuits as a RaceRoom update adds Zhejiang International Circuit. Opened in 2016, the venue has only previously appeared in the latest GRID title from Codemasters.
Zhejiang is a 3.2km (1.980 mile) track with 16 turns located in Shaoxing in China, and designed by Apex Circuit Design to include a main layout, kart circuit, hotel and more as an FIA Grade 2 venue. It's used by various TCR and GT series already. And you can see why it might be fun to drive in a short preview video.
Available from the RaceRoom store, the Zhejiang Circuit track pack includes both the GP layout, and the 1.54km East Circuit version. It will cost you £4.17 (or £83.59 as part of the Premium Pack, which has all currently available content in one bundle).
You can check out every circuit available in our full RaceRoom track list, or find every game which features a particular circuit in our Trackipedia.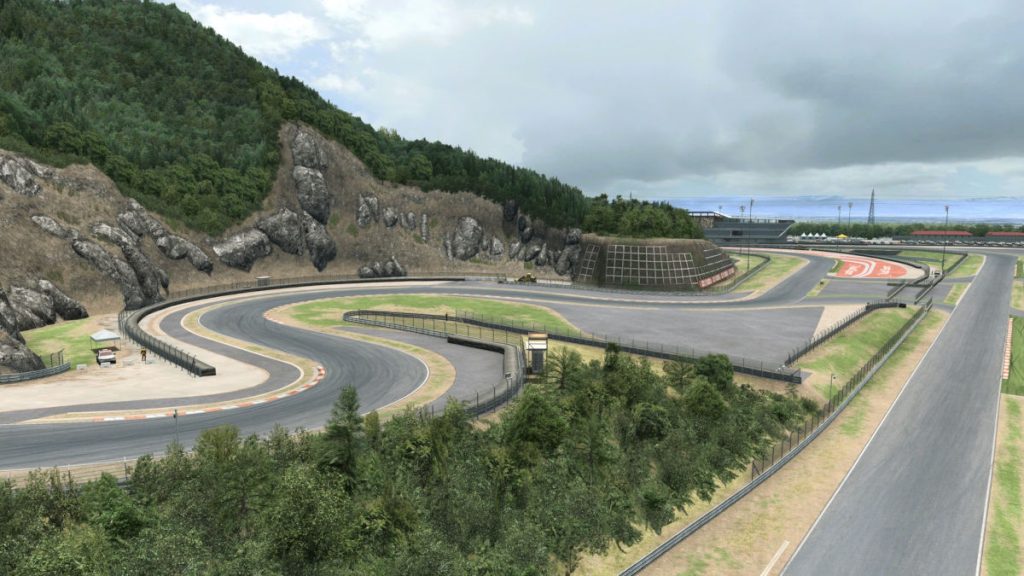 The addition of Zhejiang International Circuit as paid DLC isn't the only new thing for RaceRoom Racing Experience from Sector3 Studios. The latest update also tweaks the reputation system, adds some new car options, and fixes some controller issues.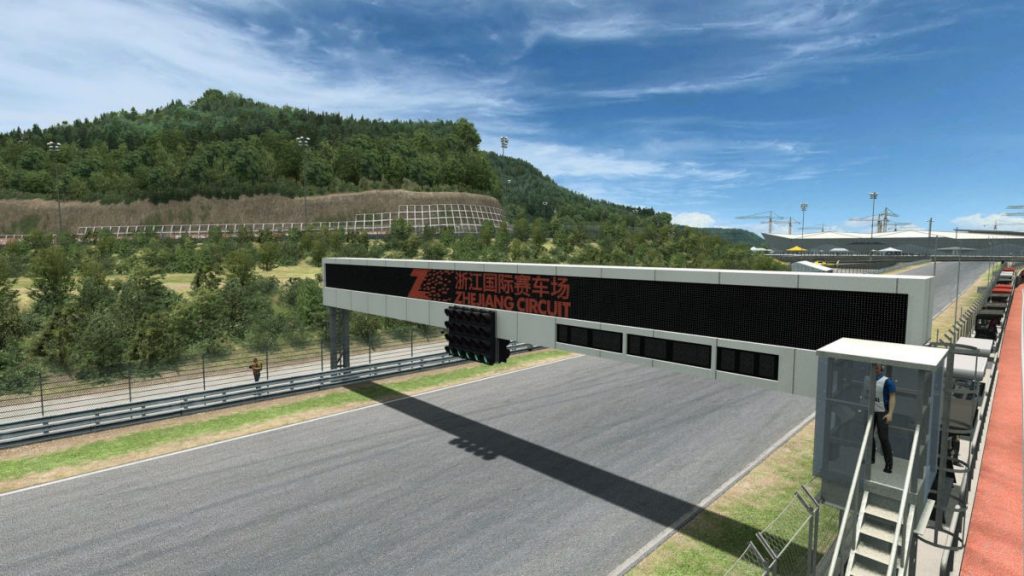 RaceRoom Update details:
Download size = 312 MB
Client version = 0.9.0.923
Client BuildID = 4695656
Dedicated server version = 58.0.1083
Dedicated server BuildID = 4695721
New Content: Zhejiang International Circuit
Changelist:
Reputation – Incident points cooldown has been increased from 3 seconds to 4 seconds to limit escalation after being pushed out of the track.
Reputation – Player now receives one incident point for invalidating a lap.
Reputation – Just after a 4 seconds cooldown, we are now ignoring further incidents for track object collisions, going off-track and losing control until the car has rejoined the track.
Option – The headrests of the cockpit seat were reportedly annoying for VR users as the camera was clipping through, so we added an option to toggle the rendering of the driver seat.
Controllers – Added a profile for the Xbox gamebad when connected through bluetooth
Controllers – Thrustmaster and Logitech wheels – Tweaked force exponent, max output and front wheel grip exponents to increase FFB feel in subtle effects
Fixed controller profiles for Bodnar cable and Fanatec CSW 2.5 to prevent some detection issues.
Fixed controller profile for the Thrustmaster T500 that was missing lines for Flatspot effects
Fixed Car Setup menu that wasn't hiding the differential settings for cars that do not allow changing them.
Fixed Car Setup menu not saving the differential setting for frontwheel driven cars
Fixed puffs of smoke and brake marks left by players with high latency
Fixed blinking of high latency opponent cars in multiplayer. It will now only cease to render the car if the opponent's latency is consistently above 1 second.
Fixed AI control in pitlane that could sometimes accelerate the car above the pitlane speed limit.
Fixed free flight camera that wouldn't work under certain conditions in the race monitor.
Content updates:
Smoothed revlimiter and pit speed limiters logics for a selection of cars that were problematic.
Red Bull liveries that were urgently replaced last update now have an updated image in menu and website.
Audi TT cup – AI tuning
Audi TT VLN – Added more gear ratio options
BMW M3 GT2 – Fixed the rear camber that was asymmetrical in default setup
BMW M6 GT3 – Fixed two esport liveries that had swapped renders in menu.
Canhard R52 – Fixed Launch Control that was wrongly available for this car
GT4 cars – AI tuning
KTM GT4 – Tweaks to damage, tweaked its clutch for better standing starts
Porsche 934 RSR – Added more gear ratio options
WTCC Chevrolet Cruze – Fixed a wrong tyre file
WTCC 15/16/17 – Updated suspension to improve toe control
Imola – Modified cut corridors a bit to try and get rid of a wrong cut detection on the start/finish area.
You can play RaceRoom for free on the PC by downloading it from Steam. The free-to- play version includes 12 cars (see the list, here), five tracks (see the full list, here) and access to multiplayer and free online hotlap competitions.