Progress is continuing at a fast pace as Reiza Studios release Automobilista 2 Version 0.8.2.0. It's the second update since the game became available via Steam Early Access on March 31st, 2020, with Hotfix 0.8.0.1 already bringing plenty of improvements and fixes last week.
Version 0.8.2.0 brings some new track layouts to Automobilista 2, but the big news will be the changes to the AI and physics systems. Including a fix for problems with the suspension dampers on most cars in the game, which caused problems at certain speeds.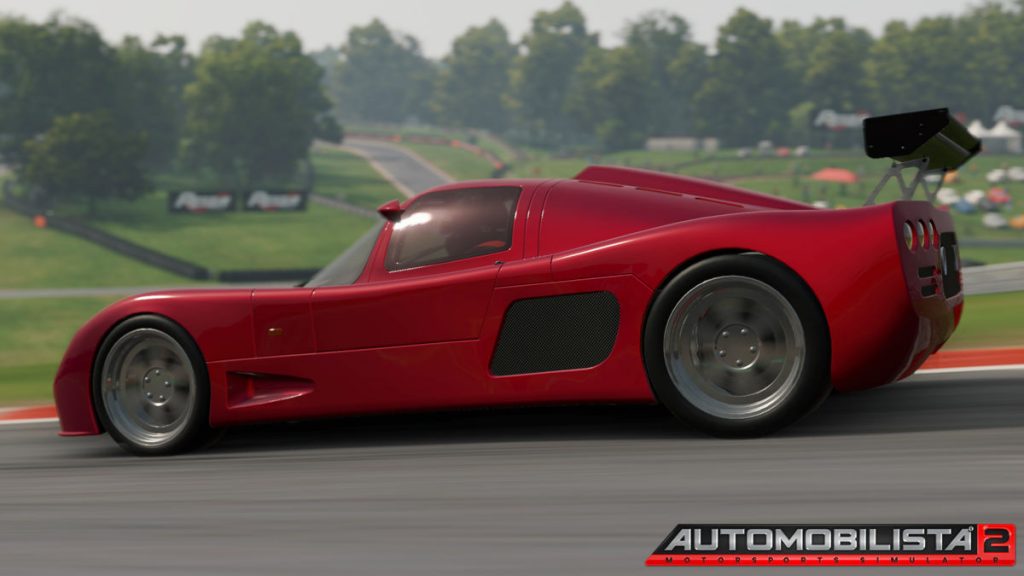 Read on for the full list of changes, shared by Renato Simioni from Reiza Studios.
Automobilista 2 Version 0.8.2.0 Notes:
IMPORTANT: In order to ensure you completely reset your build to the latest changes, it´s strongly recommended to delete your MyDocs/Automobilista 2 settings folder and start anew – make sure to callibrate your controller, and that your pedals are callibrated to the complete 1-100 range (some users have reported needing to callibrate pedals twice for it to register – we´re still investigating it).
CONTENT
Added Snetterton 100 layout
Added Velocittá CD layout
Added Interlagos Historic External Ring layout
GENERAL
Further updates to rain spray (longer life, draw distance, smaller from front wheels)
Reduced threshold for track limit penalties (still subject to further tuning)
UI / HUD
Implemented initial version of in-game Photo Mode
Added back Random Weather option
Added vehicle statistics to track loading screen
Updated car class colour definitions & added short class name icons
Multiplayer Browser: Player count corrected to sort numerically instead of alphabetically; fixed incorrect
Lobby Screen: Fixed activation of "Invite" button; added class and vehicle name to driver table column headings; fixed private/password icon showing for all servers
Removed redundant session time acceleration button from Multiplayer monitor screen
PHYSICS
Corrected error in fast damper rates incorrectly applying to cars without 2-stage damping (resulting in overall incorrect or altogether broken dampers in some cases)
Updated semi-slick treads on various Caterhams for more accurate performance on a wet track
Adjusted carcass load stiffness for F-Vee / Copa Fusca / F-Uno / Copa Truck / F-Classic / F-Trainer / F3 / P4 tyres
Removed excessive rolling resistance from wet tarmac & concrete (AI & player)
Further revised MRX aero, suspension rates & default setup
Adjusted ideal temperature ranges in several compounds (correcting sizeable errors in P4, F-Classic Gen1 tyres
Fixed wrong tread width on F-Vee front tyre
Fixed F-Classic Gen3 Model1 7th gear
Updated rental kart physics (narrower track, rear tyres)
Applied Balance of Performance for cars in P3 class
AI
Implemented new AI Aggression logic
Fixed AI suspension rate issue that could cause AI cars to vibrate violently
Slightly Increased AI smoothness when moving laterally (both calm and urgent) & AI simplied tyre peak slip angle, combining to slightly more natural changes of direction
TRACKS
Interlagos Historic: Complete art pass
Incremental art passe to Oulton Park, Spielberg
Updated night lights & fixed flags for Brands Hatch, Imola, Goiania
Added period-accurate night lighting to historical tracks
Updated Kansai trackside cameras
VEHICLES
Copa Uno: Added missing lower LODs
ARC Camaro: Full field livery update
F-Classic:Fixed needle vertex AO, mirror material on LODs of G1M!; Added rear light to G1M2, G2M3; Fixed gearshift lever animation for G3M3
Updated wet and inter tyre textures for F-Classics & F-V12
Caterhams: Fixed carbon material
Roco 001: Fixed gearstick animation
Sprintrace: Added windscreen reflection, corrected drift gearshift animation (paddles instead of sequential
AJR: Added Tubarão #5 2020 Chevy V8 livery; added chrome parts to v
F-Reiza: fixed duplicated livery
F-V12: Added new Community Skins
F-Ultimate: Updated liveries for Reiza / Milano / Groove teams (logos/materials)
AI & PHYSICS UPDATES
This build features some major physics and AI improvements – it is recommended to reset your setups and AI Aggression setting.

On the AI side, the AI Aggression system has been completely revamped, changing the way the AI evaluates passing opportunities and how that blends with the AI Aggression setting – 50-70% is a good starting point, with 100% almost sure to result in at least some AI-to-AI crashes.

The AI performance range has also been adjusted but as overall callibration is still in progress you may still observe inconsistencies against player performance as you go from class to class and through different sessions and weather conditions – this should be evolving consistently as we progress through Early Access. AI performance on the run-down to the 1st corner and generally over the first lap likewise will still be callibrated further in upcoming builds.

On the physics side, the biggest change is the addressing of an error that was causing fast dampers not to be disabled in cars that didn´t have suspensions with 2-stage damping (pretty much all cars in the game except the F-V10, F-Reiza, F-Ultimate and SuperV8) – this effectively meant dampers would not work right at certain speeds or were broken altogether, fixing this has gone a long way towards rectifying some of the handling anomalities reported since Beta began. While not all will have substantial handling differences, pretty much every car is worth revisiting with this update.

One of the positive side-effects of this correction is that Force Feedback may feel better / more consistent than before, as a result of the suspension now working properly (rather than development of the FFB system per se).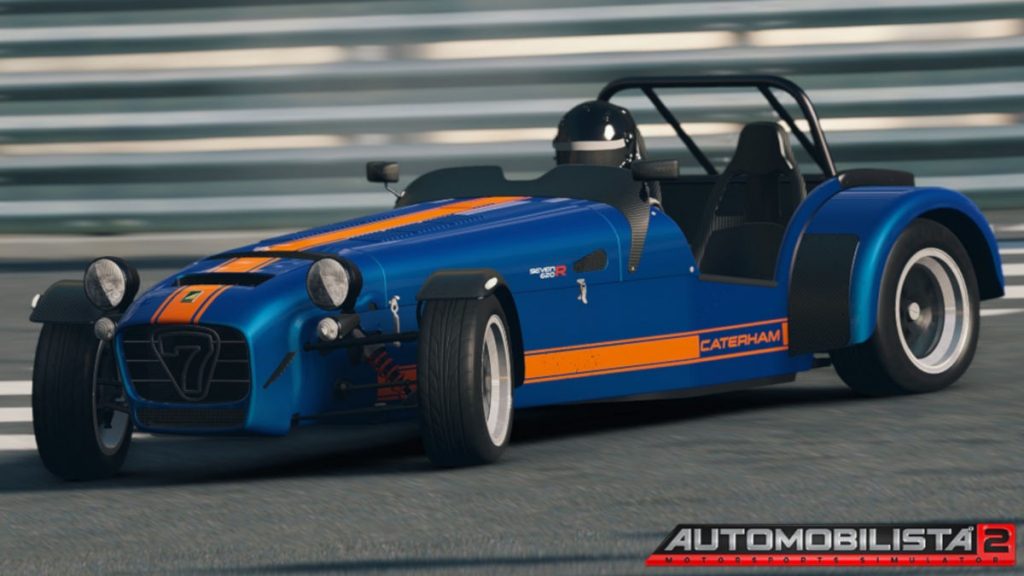 So with the latest fix, it's a good time to revisit Automobilista 2 and see how the cars handle, especially with the new circuit layouts added. If you don't own the game, then you can purchase it from Steam for the PC at a reduced price during the Early Access period.
Keep up with the latest Automobilista 2 news, additions to the full AMS 2 car list, and the AMS 2 track list.