It looks like Reiza Studios is keeping to their recently shared development roadmap of releasing lots of extra content and improvements to Automobilista 2 every week. Update 0.8.3.1 came with a new car and track layout, followed swiftly by Hotfix 0.8.3.2 to resolve some additional issues which slipped from the big update.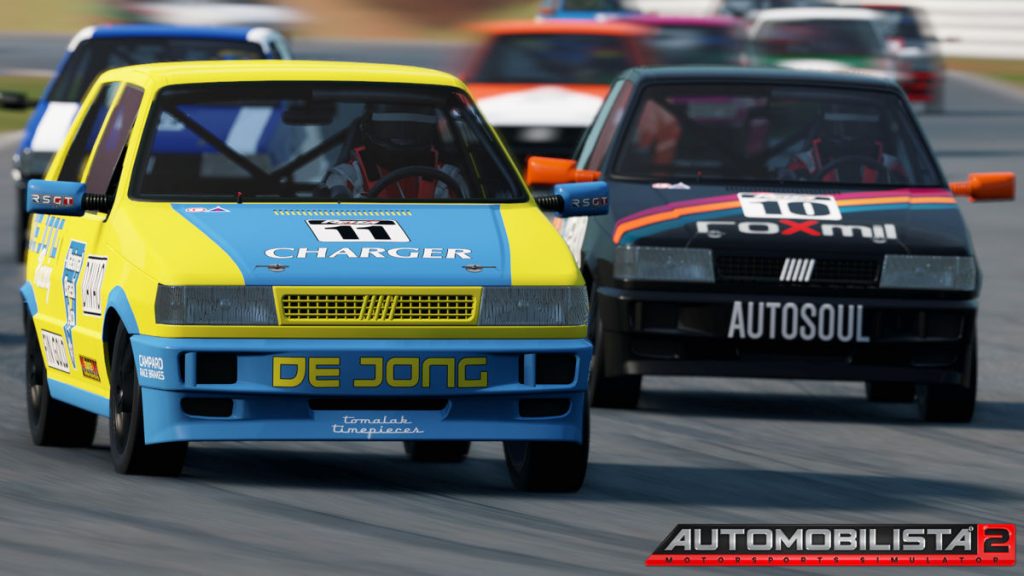 So the big news is the addition of the Puma P052 GT5 class car, along with an additional layout for the Jerez track which removes the Senna chicane. The new content comes alongside tweaks and changes to wheel contact to reduce the chance of being launched into the air from a minor bump, and adjustments to AI behaviour.
Automobilista 2 Update 0.8.3.1 Changelog:
CONTENT:
Added Puma P052 to GT5 class
Added new Jerez layout (no Senna chicane)
UI & HUD:
Added initial HUD Layout Editor (from OPTIONS -> EDIT HUD LAYOUT)
Added Initial telemetry HUD page
Fixed missing car class icons
Fixed class positions incorrectly displaying during single class/practice
Fixed Superkart/Stockv8 mini class icons
Blocked lap timer incorrectly displaying in HUD 'off' variant
Disabled currently unused containers/elements
Created separate leaderboard and lap/position info HUD elements
Disabled leaderboard by default on 'light' HUD variant
Adjusted trackmap zoom mechanics & tweaked graphical elements
Revised start light HUD element
Adjusted text colour and border of player in HUD leaderboard
Added missing vehicle stats for MIT Lancer R & RS
Updated trackmaps for VIR (all configs), Snetterton (all configs), Velocitta (all configs), Jerez 2019; Added Missing track logo for Snetterton
Increased vehicle preview resolution
PHYSICS, FFB & AI:
Reduced wheel contact factor in all open wheelers (reducing chances of cars launching into the air with relatively minor contact) corrected mass of several independent detatchable parts
F-Classic G3M1: Fixed default gear ratio for 7-speed gearbox
F-Ultimate: Adjusted torque curve & throttle map for smoother power delivery
Minor tyre tread adjustments to F-Classic (all gens), Ultima GT, MCR 2000, MRX P4, F-3, MIT Lancer R & RS
Added TC / ABS to MIT Lancer R & RS when running Authentic driving aids
F-Classic (all gens): adjusted default front wing setting for better aero balance
Adjusted AI prudence when challenging human opponent
AI behavior tweaks: smoother lateral reactions & brake application; less performance variation depending on AI skill when on throttle / brakes; less performance loss as AI driver loses stamina
AI performance callibration passes for all cars
TRACKS:
Added alpha to coverage to all foliage shaders – improves quality, only works with MSAA
Jerez: Reworked wet track material and puddle mapping; fine tuned road blend textures and vertex alpha blending to improve some blending abnormalities
Oulton Park: Fixed pitwall collision bug
Night lighting updates for Cascavel, Velopark, Kansai, Goiania, Jerez, Imola, Imola 2001, Imola 1988
VEHICLES:
Copa Uno: Updated liveries (partial); Adjusted collision mesh
Super V8: Adjusted collision mesh; Updated Vertex AO; Added detachable parts from Damage;
Gol Copa Classic: Added LODs & updated materials for both models
F-Ultimate: Updated liveries with logos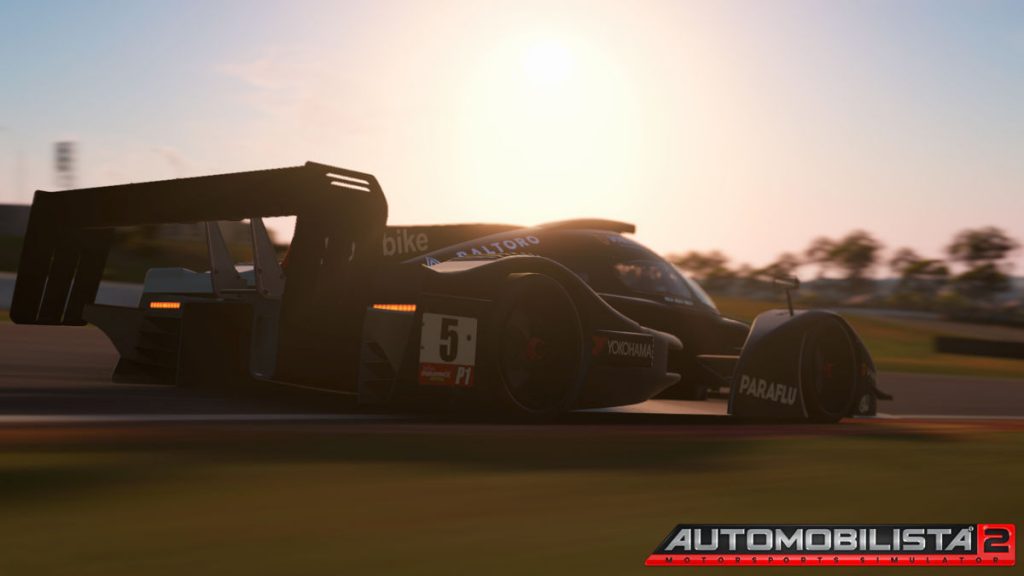 That seems like a fair amount of work already, but straight after release, Reiza Studios pushed out a small hotfix for some other issues which slipped from the update.
Automobilista 2 Hotfix 0.8.3.2 Changelog:
Fixed telemetry HUD switching
Added new function to improve AI skill / performance on 1st lap
Fixed inverted FFB on Fuscas, F-Vee, F-Vintages
Adjusted gearbox tolerances for P052
It's an impressive amount of work, and more evidence of the progress being made while Automobilista 2 is in Steam Early Access.
You can keep up with all the changes and other Automobilista 2 news, check out the full and updated Automobilista 2 car list, or see the full Automobilista 2 track list.