Last updated on July 27th, 2020 at 05:17 pm
Serious sim racers will be familiar with the Heusinkveld name, as they've supplied high end virtual motorsport kit for almost a decade. And if you're lucky enough to own a set of their Sim Pedals Sprint, then you'll benefit from Heusinkveld SmartControl V1.0 released now.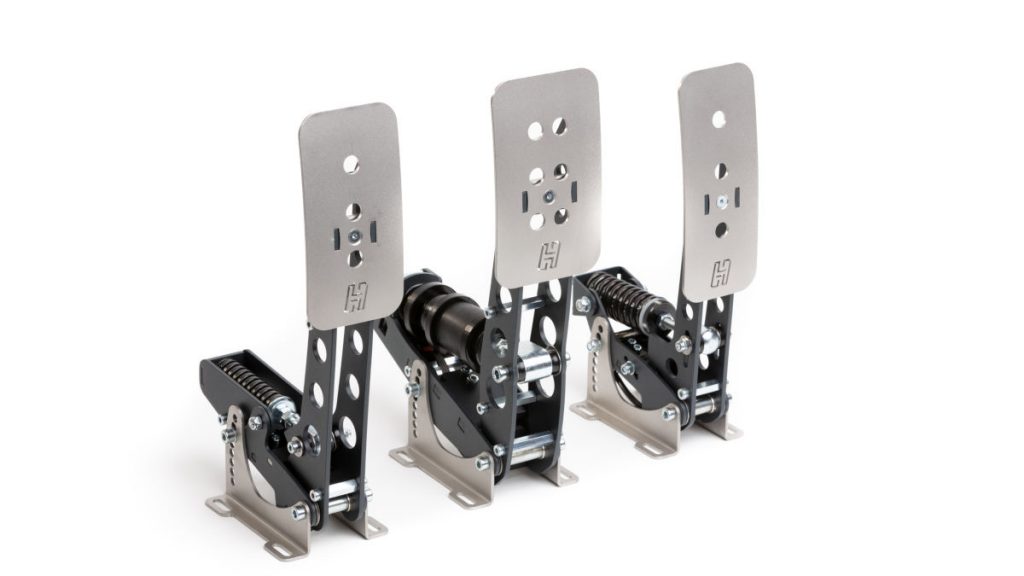 The Sim Pedals Sprint are made from CNC laser cut steel with full adjustable geometry and force. And that's important as you can apply up to 65kg of maximum brake force if you wish, along with tweaking everything for the accelerator and clutch. But if you're investing €699.00 in sim racing pedals, you want adjustments to be made nice and easy.
And that's where the Heusinkveld SmartControl V1.0 software comes in. It allows you to instantly map non-linear pedal output curves, deadzones and pedal force without having to touch the pedals themselves. You don't even have to recalibrate the set-up in-game.
It includes a calibration wizard to guide you through everything. And you can then select pre-defined options, or create your own custom output cruvers. And you can save an unlimited number of profiles to run across different games and drivers.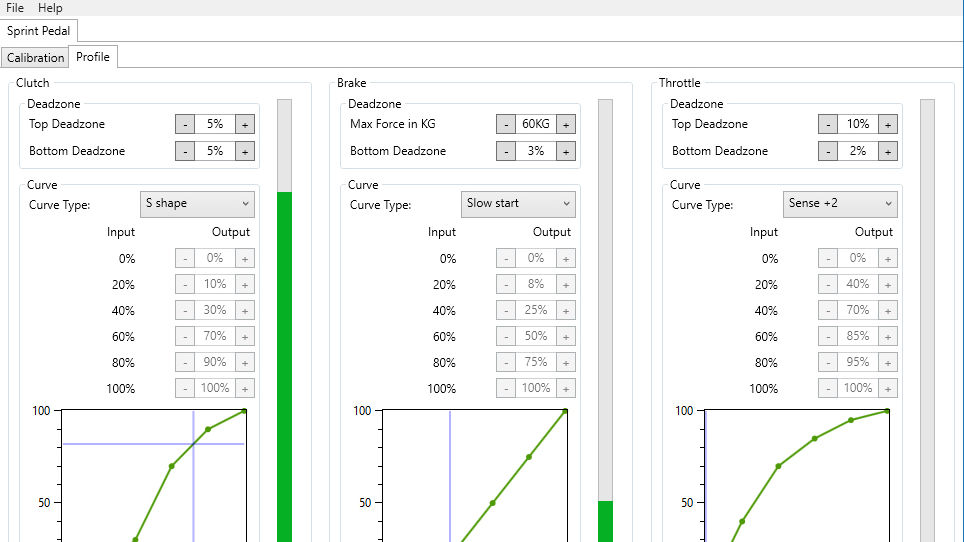 The new version 1.0 of the SmartControl software makes things a bit easier to use.
Revised brake pedal force indicator (now always shows the actual force in KG which is applied on the brake).
Revised starting screen (application now launches on the profiles tab).
Improved usability during the calibration procedure: Parallel detection of the 'at rest' sensor value for all 3 pedals and improved detection of the 'fully pressed' sensor value.
Improved detection of throttle and clutch axis.
'Calibration completed' notice when the calibration has been saved.
Various UI improvements aimed at improving usability.
You can check out the Heusinkveld Sim Pedals Sprint on their website, along with downloading the latest version of Heusinkvled SmartControl 1.0 if you're lucky enough to own a set.
And you can check out our latest coverage of Sim Racing Wheels and Pedals, Sim Rigs, and news and reviews of Heuinkveld products.