Updates are certainly being released regularly at the moment, with iRacing 2020 Season 2 Patch 6 deployed to the sim racing service yesterday. It arrives just under a week since Patch 5, and brings a new circuit into the AI selection.
Aside from being able to race in single-player AI mode on Lime Rock Park, there are also a couple of changes for peripherals, particularly for those with a Fanatec throttle pedal. And a small sprinkling of tweaks to set-ups, audio and graphics for specific cars and circuits.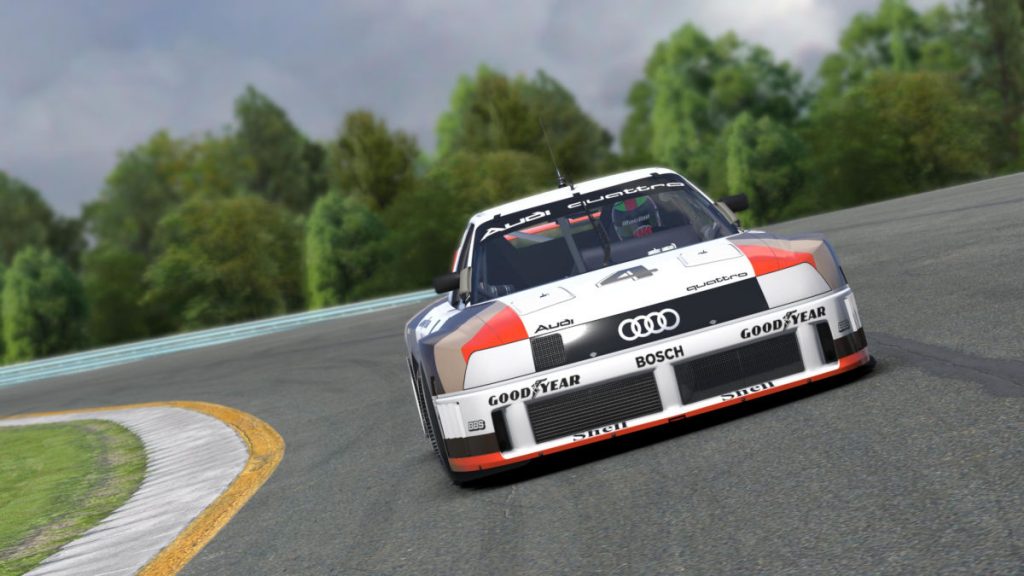 So the impact will depend on which cars you tend to race, with the only major difference coming to the Porsche 911 GT3 Cup. Tyres will now warm up much more quickly, and get a lower, more realistic amount of degradation over time. Which will have an effect on your driving, and your pit strategies.
iRacing 2020 Season 2 Patch 6 Changelog:
Simulation:
AI Racing
Lime Rock Park – Grand Prix is now available for AI Racing!
Peripherals
A new parameter, "joyEnableVibrateThrottleWithPedal=1" has been added to the "[Force Feedback]" section of the "app.ini" file.
– – When set to "0", this parameter disables the vibration motors on a Fanatec throttle pedal.
Users now have the option to offset the position of n-position rotary switches so you can more easily match the numbers on your knob to the numbers shown on screen.
– – When recalibrating you can now choose to offset the value by +/- 1. This offset is relative to the first position on the switch and not the numbers that may be painted on it. So, a +1 offset would output 1 for the first position rather than 0.
Cars:
Dallara IR18
Season setup for Iowa Speedway – Oval has been updated.
Ford GT – 2017
Various audio for this vehicle has been improved, including On-board engine sounds, starter and ignition sounds, and gear shift compressor sounds.
Global Mazda MX-5 Cup
Vehicle artwork has been updated to utilize the 2020 Season contingency decals package.
Porsche 911 GT3 Cup (991)
Tire model has been updated.
– – Our primary goal with these changes is to have the tires come in much more quickly from cold, eliminating the need for tire warmers. Also, we have targeted a more realistic, and quite low, degradation over the course of a run.
Supercars Ford Mustang GT
A Ford logo has been added to the dashboard.
Super Late Model
Engine airflow to the radiator at tracks over a mile long has been increased.
Tracks:
Dover International Speedway
SAFER barriers have been added on the straights.
Driving Line Guide has been updated.
Some advertisements have been updated.
Stafford Motor Speedway
Some advertisements have been updated.
Talladega Superspeedway
A gap in the back-straight wall has been fixed.
Some fences have been updated.
Some advertisements have been updated.
So that's iRacing 2020 Season 2 Patch 6. We're still looking forward to the arrival of the North Wilkesboro Speedway in the near future, along with the open wheel Indy Pro 2000 and US F2000 cars.
You can keep up with all the latest iRacing news here, and check out the full iRacing car list and track list to see what's available when you sign up for a subscription via the official website, or want to invest in extra content.