Prepare all the usual jokes about turning left, with NASCAR Heat 5 announced for release on July 7th, 2020 for PC, PS4 and Xbox.
This is the release date for the NASCAR Heat 5 Gold Edition, which includes exclusive content featuring Tony Stewart. The standard edition will launch on the same platforms on Friday, July 10th, 2020.
The game itself is once again involves 704Games, as with the previous titles in the series. This time it's being developed in-house, whereas previous titles were listed as developed by Monster Games, and published by 704Games as part of their collaborations.
NASCAR Heat 5 is being published by Motorsport Games, which made a majority investment into the 704Games studio back in 2018. As part of that deal, NASCAR agreed a 10-year licensing deal, which will continue until 2029.
In the present day, NASCAR 5 includes all the drivers, teams and cars from the NASCAR Cup Series, and supporting championships. And you'll need to race against them to work you way through the career mode from the Xtreme Dirt Series through the Gander RV & Outdoor Truck and Xfinity Series to reach the top level. Or you can go straight into the Cup Series if you prefer.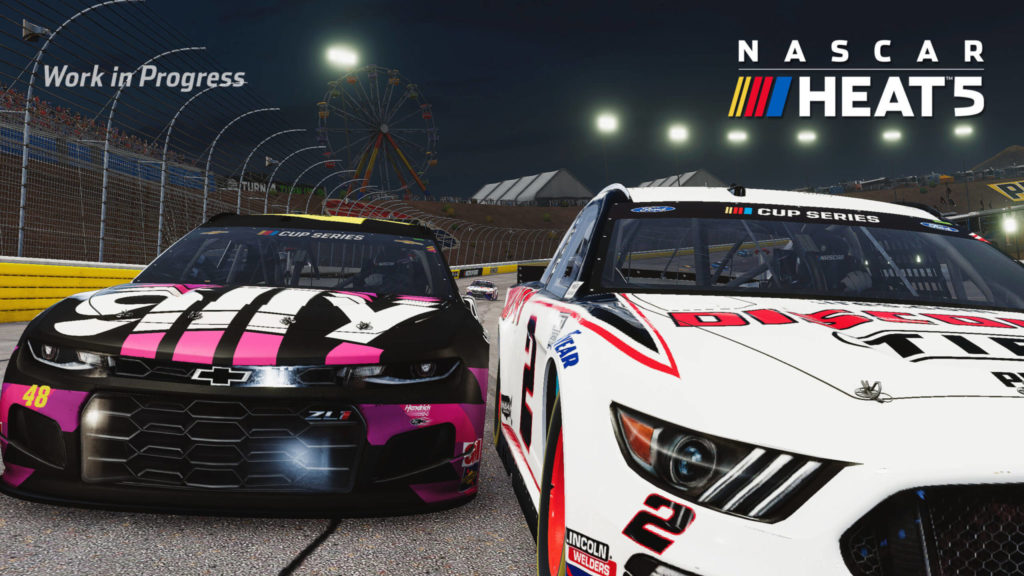 New additions NASCAR Heat 5 are a Testing Mode, which will allow you to tweak your setup before racing at the 34 officially licensed circuits, and a Challenge Mode which will put you in real-life racing scenarios. Along with online challenges to vary the situations you'll be put in.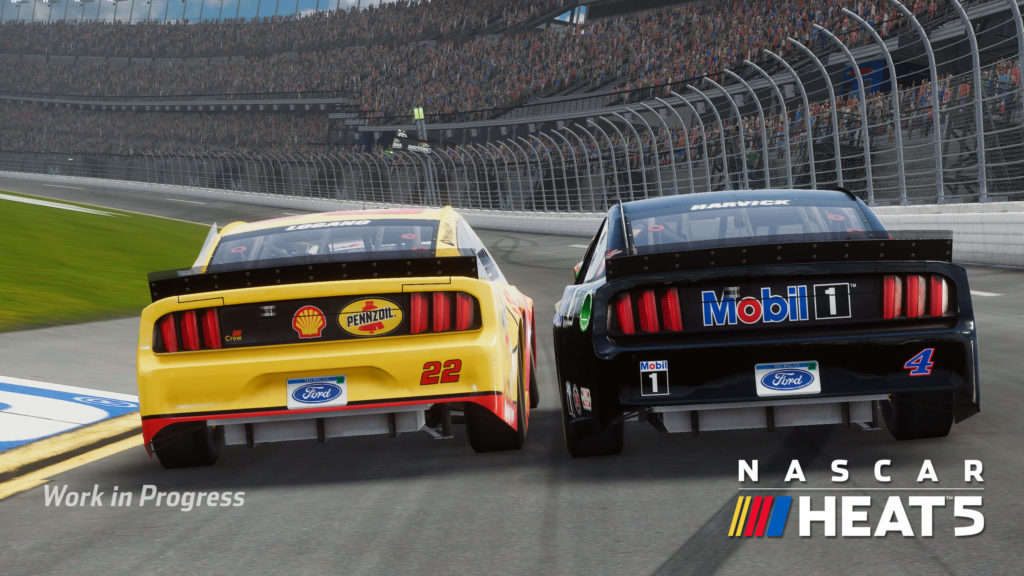 With NASCAR Heat 5 announced for release on July 7th, 2020, it will also take over eSports duties from the current title, NASCAR Heat 4. Which includes the change to take part in the eNASCAR Heat Pro League qualifiers for the change to race with a real-life NASCAR team.
NASCAR Heat 5 includes both split-screen local two player racing, along with the online multiplayer for up to 40 cars.
The NASCAR Heat 5 Tony Stewart Gold Edition gets you three days of access before everyone else. And you also get Tony Stewart cars and liveries, some in-game money, the NASCAR Heat 5 Season Pass (which will include 4 DLC packs), and Tony Stewart himself as your in-race spotter.
As with NASCAR Heat 4, you can keep with all the latest NASCAR Heat 5 news, updates and eSports here.
Both the Standard and Gold editions are available to pre-order for the PC via Steam. It's yet to be litony sted for the Microsoft Store or PlayStation Store, but will be coming shortly (previous titles are still available, as is also the case with Amazon).
For those unfamiliar with NASCAR, Tony Stewart was inducted into the Hall of Fame in 2019 as a three time NASCAR Cup Series champion as a driver, and as a team owner with himself in 2011, and Kevin Harvick in 2014.
He also won countless other titles in various oval racing categories, and owns a number of racing circuits. And has his own eponymous racing game, Tony Stewart's Sprint Car Racing, which was created by Monster Games.