Last updated on August 4th, 2020 at 02:25 am
As we get closer to the August 28th 2020 release date, the latest new Project CARS 3 video shows a Porsche 935 at Leipzig. That's notable, as both the car and circuit will be new additions to the Slightly Mad Studios series.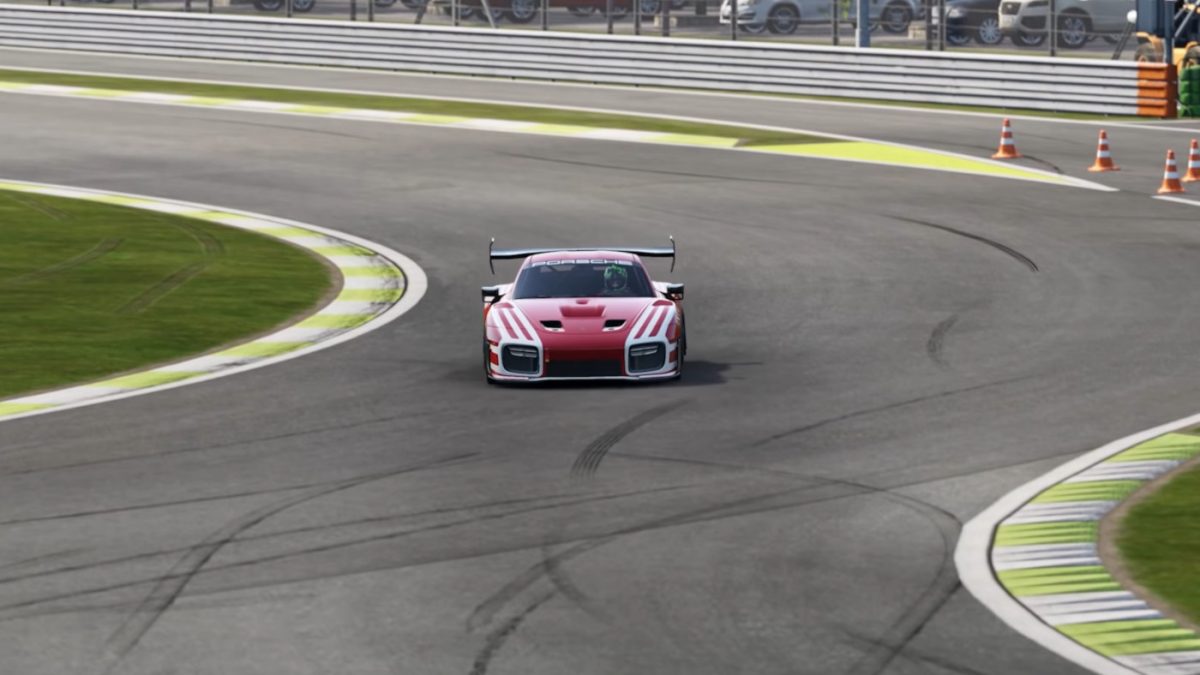 The 2019 Porsche 935 was based on the 991 GT2 RS, and built as a tribute to the 935/78 "Moby Dick" which reached 228mph on the Le Mans straight. The 935 model originally ran from 1976 and remained competitive until the mid 1980s in various series, including the 1979 Le Mans winning 935 K3 produced by Kremer Racing. By 1984, the 935 had won more than 150 races worldwide, with six victories in both the 24 Hours of Daytone and 12 Hours of Sebring, and three 1000km Nuburgring wins.
Just 77 units were produced of the modern version, which has the 691hp engine used in the GT2 RS, a seven-speed transmission, and a host of special parts. Considering the price of €701,948, it's definitely cheaper to try it out when Project CARS 3 is released.
And what better place to drive it than the Porsche Leipzig road and track test facility?
Designed by Hermann Tilke, the track is an FIA-certified collection of the most iconic corners from other circuits around the world. So you can have a single lap which includes corners modelled on the Bust Stop from Spa, the Curve di Lesmo and Parabolica from Monza, the Corkscrew from Laguna Seca, the Karusell and Mobil 1 S from the Nurburgring, Loews from Monte Carlo, Sunset Bend from Sebring, Suntory Corner from Shizuoka, Victoria Turn from Rio de Janeiro and the Suzuka S from, well, Suzuka.
It's not a track that crops up in too many racing sims and games (one example being Need for Speed Pro Street DLC). So it'll be one to try out as soon as you get your hands on a copy of Project CARS 3.
Speaking of which, there's still no listing for Project CARS 3 on Steam or the Epic Games store. Or the Micrsoft and PlayStation stores. But you can pre-order physical editions now via Game or Amazon. And keep up with all the latest Project CARS 3 news, here or check out the full Project CARS 3 car list.
Update: Aug 3, 2020
You can also now pre-order Project CARS 3 as a Standard or Deluxe Edition (which comes with 3 day early access and Season Pass). it's available as a digital download for the PC via Steam, the Xbox One via the Microsoft Store, and the PS4 via the PlayStation Store. The standard edition will set you back £49.99, while the Deluxe version is £74.99 across all platforms.
or why not check out the full Project CARS 3 car list?