With a new product launch teased just a couple of days before, we've now seen the Logitech G923 Trueforce wheel and pedals revealed.
And that's pretty big news considering the current Logitech G29 and G920 have pretty much been the standard for beginning sim racing since they launched in 2015. Obviously the arrival of the PS5 and Xbox Series X are reasons for a new wheel to appear, as the Microsoft and Sony versions of the G923 will work with the corresponding next-gen console.
The new Logitech G923 might look similar to the existing G29 and G920, and it's the same size and weight. The pedals look pretty much identical, which isn't surpising as they generally do the job pretty well. But you do get a new progressive spring for the brake.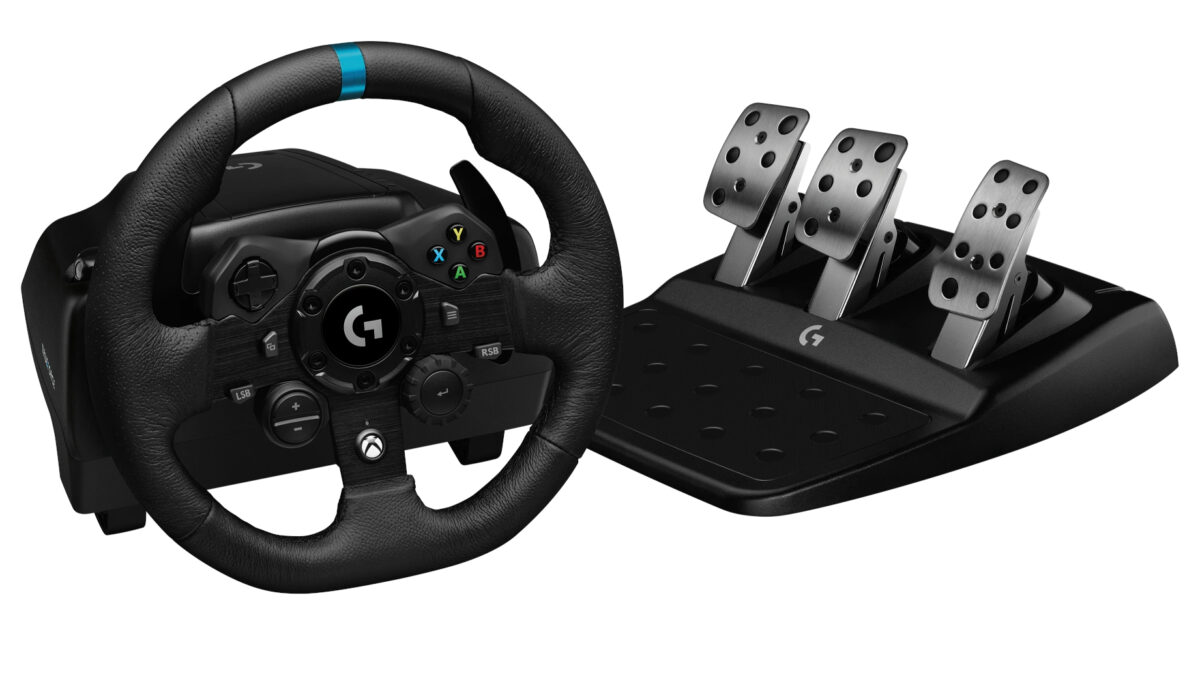 There's one big external change for anyone opting for the Microsoft and Xbox compatible version of the Logitech G923. Previously it was only Logitech G29 for the PlayStation 4 which included an LED rev counter and 24 point rotary multifunction dial, but now both versions will include them. The only real difference is the main navigation button for the Xbox or PlayStation.
Any other changes are mainly tweaks to update the design with a brushed metal steering wheel and leather cover, plus polished pedals.
The big difference between the Logitech G923 and the preceding sim racing wheels comes from the internal Trueforce "high definition" force feedback system.
Logitech describe it as a high-speed, real-time haptics technology derived from surgical force feedback systems – which is how a surgeon can feel what's going on when they're using a robot to conduct an operation. So it should be pretty accurate compared to the approximation system used by other wheels, including the G29/G920 which converted game responses to meet a specific force feedback profile for each moment.
So you get a 1,000/second polling rate, and direct integration with sim racing game physics which should be more precise. The Trueforce system does need to be included in games for it to work, so at the moment you can only experience it fully in Assetto Corsa Competizione, GRID and Gran Turismo Sport. But we'd imagine a lot more racing sims will be including it now.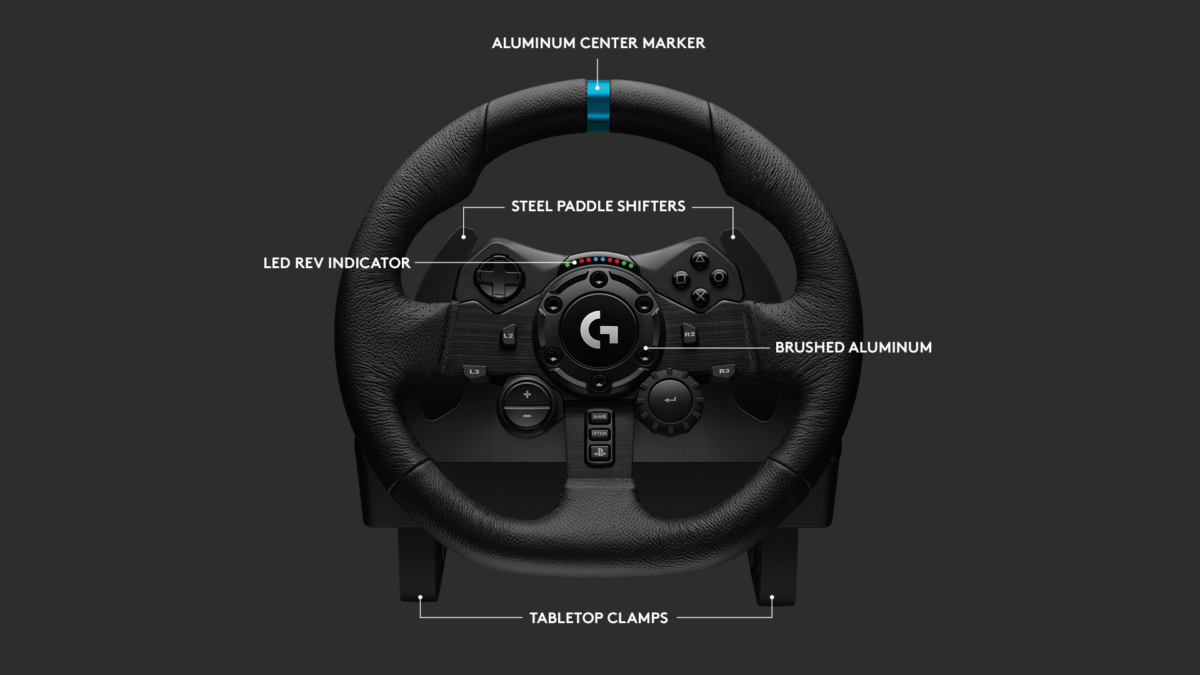 The only other big new feature is that the Logitech G923 comes with programmable dual cluctch launch controls, presumably configurable via the G Hub software, to allow you to pull away faster and more cleanly from a standing start. So this may be a PC-only feature, or it might also be available in specific console games.
"The new Logitech G923 wheel with TRUEFORCE gives drivers an authentic experience behind the wheel and simulates the details we feel as racing drivers. I can feel if the rear of the car loses grip or if I'm about to spin, which gives me the best chance to quickly correct it, and stay ahead of the competition," said McLaren F1 driver and sim racer Lando Norris.
"For the last few years, we've been working with sim drivers, and professional race car drivers to develop a full-featured, realistic driving experience like no other," said Ujesh Desai, general manager at Logitech G. "With TRUEFORCE you really get to feel the road, along with all the subtle features of the race car. It truly elevates the experience, and everyone we've had try it always walks away with a smile!"
Some people seem disappointed that Logitech hasn't expanded their wheel range into the mid-market or high-end with this announcement. But a new entry-level wheel is likely to have a much bigger impact on sim racing, especially considering how many racers still compete with their G25 or G27, let alone G29s and G920s.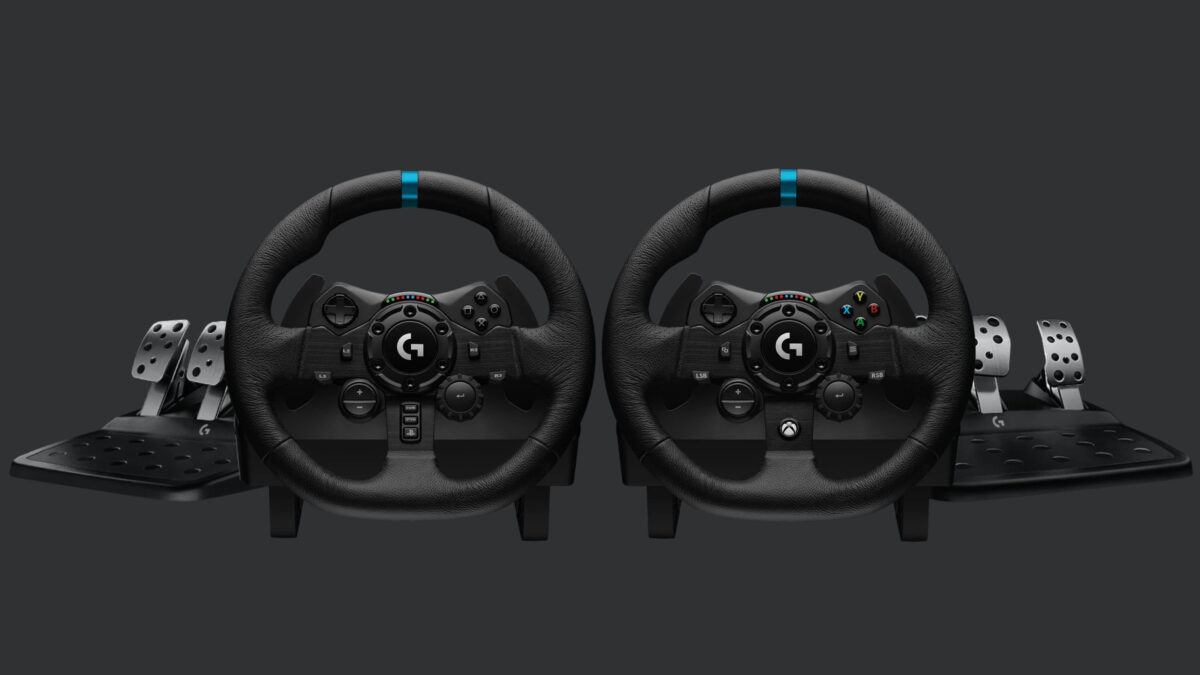 It'll be interesting to see whether the new force feedback system makes a noticeable improvement, and if it helps to reduce some of the notchiness found on gear-driven sim racing wheels.
Both versions of the Logitech G923 racing wheel and pedals will cost you £349.99 and pre-orders can be placed now via the Logitech website. It's expected to start shipping in August 2020.
In the meantime, you can check out all of our latest news, reviews and deals on Sim Racing Wheels and Pedals, here. Or check out our current guide to the Best Sim Racing Wheels for Beginners in 2020, here.