One of the big differences racing in Formula One, or any game simulating it, involves the specific technology involved. So it's helpful that Codemasters have produced a video guide explaining how to use ERS in F1 2020.
The Energy Recovery Systems (ERS) are motor generator units harnessing waste heat energy from the turbocharger and waste kinetic energy from the brake system. One unit for each type of energy will then transfer that power to an Energy Store, which can then be used to provide an extra 160bhp or so for around 30 seconds each lap.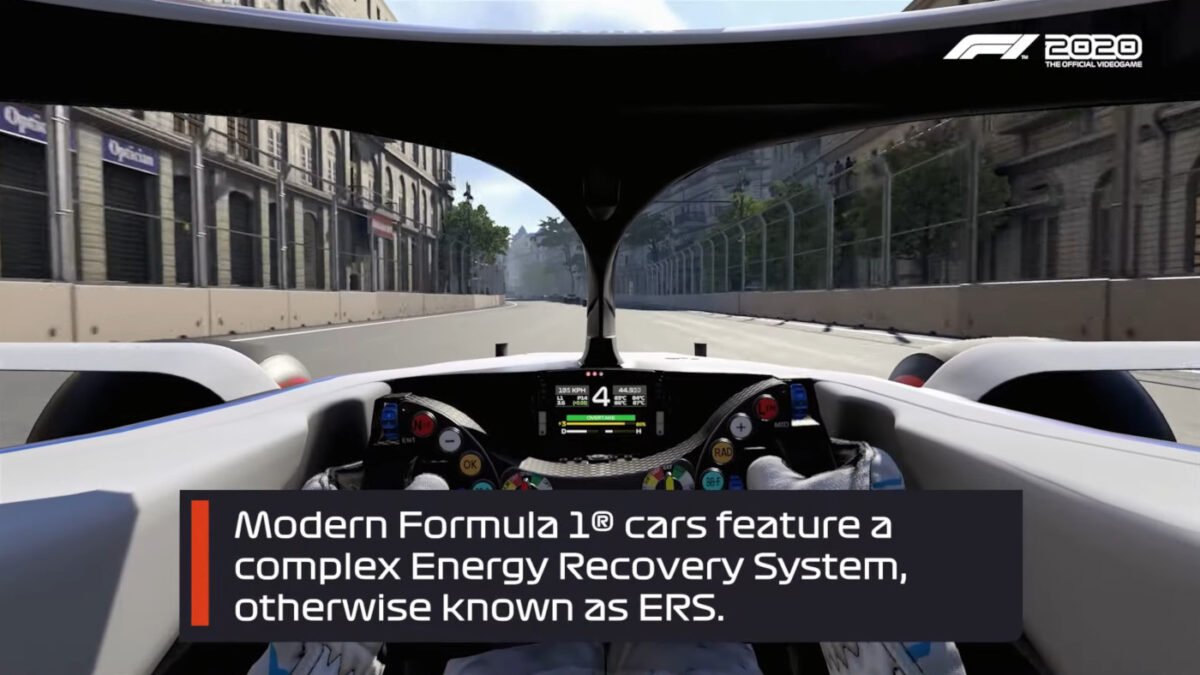 With energy systems originally introduced into Formula One in 2009 (As KERS), and coming to the F1 games, the way that Codemasters has implemented them over time mirrors the real world systems by actually becoming a bit more simple to deal with.
In F1 2020 you have a pre-programmed ERS map managed by AI, similar to the control real race engineers would provide for a driver. Plus a simple Overtake button to overide the programme to pass or defend.
So if you want to know how to use ERS in F1 2020 effectively, check out the video guide.
Hopefully that will help you attack and defend in your next races. Codemasters also put out helpful hot lap and track guide videos to coincide with the Formula One calendar, including F1 2020 Silverstone Hot Lap and Track Guide videos, for example. And it's always worth watching to see if, even as an experienced sim racer, there are little improvements you can make.
You can check out all the latest F1 2020 news and updates, here. As well as seeing all the historic and support class cars available to drive in our F1 2020 car list.
Don't own the game yet? F1 2020 is available for the PC on Steam, the Xbox One on the Microsoft Store, the PS4 on the PlayStation Store, and the Google Stadia. And you can order physical copies from Game and Amazon.