Reiza Studios might be the development studio that never sleeps, considering with seen Automobilista 2 Hotfix V1.0.2.1 released straight after the arrival of the latest big update, and the Silverstone Pack DLC.
As you'd imagine, it's mainly focused on fixes, including some more graphical work on both the Silverstone and Hockenheimring DLC content.
And you shouldn't have to worry about the VW Truck prompting a crash to the desktop any more. The AI has also had some tweaks, and it's interesting that Reiza Studios have actually specified the circuits and turns on which AI speed adjustments have been applied. Which will help you pick some new overatking spots.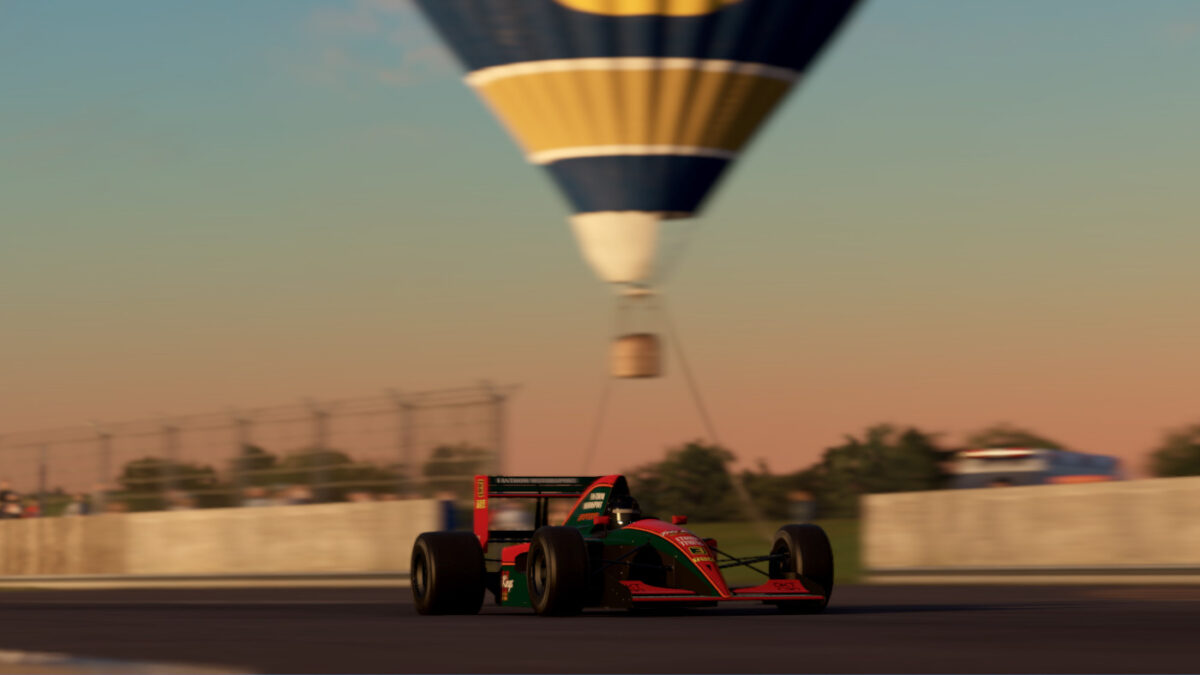 Automobilista 2 Hotfix V1.0.2.1 Change Notes
Adjusted range of allowed track limit warnings to 1-50
Multiplayer chatbox history no longer logs joins/leaves and limits history playback when switching page
Fixed session overview leaderboard not filling in Multiplayer session
Fixed incorrect text on pit strategy back buttons
Adjusted F-Vintage body aero lift (all models)
Fixed VW Truck crashing to desktop when loading
Adjusted Ultima & Camaro SS tyres (stiffer tyre sidewall, reduced a speed sensitivity, stiffer front ARB and springs) & AI tuning
Adjusted F-Reiza tyre tread (better retention of adhesive friction at speed)
Decreased AI defensive lateral movement range to reduce chances of weaving
Minor reduction of AI brake grip
Minor AI performance callibration pass for F-Vintage, Ultima & Camaro SS
Adjusted AI wet tyre grip for Formulas V12, V10 Gen1 & Gen2
Silverstone (all versions): General art passes & added remaining trackside objects (including period accurate 1975 pit building)
Hockenheim: fixed trees popping up in the horizon of 1977 version
Incremental AI speed adjustments at Imola 2019 – Chicane T11; Kansai – T11, T14, T16; Spielberg – T1, T2; Donington – Mcleans (T7); Goiania – Chicane entry; Kyalami – T13, T16; Oulton Int – chicane entry; Santa Cruz – chicane;, Taruma Chicane; Velopark – Last corner.
Camaro SS: Fixed tachometer
Brabham BT26A: Added front suspension animation & texture, material updates
F-V10 Gen1:- Added material to sidepod intakes
You can also catch up with all the latest Automobilista 2 news, updates and DLC here. Or check our everything available already with our Automobilista 2 car list and Automobilista 2 track list.
Automobilista 2 is available on Steam for £34.99, along with the Silverstone Pack (and previous Hockenheimring Pack), which are both priced at £7.99 each.