There are some slight balance of performance adjustments included for the 2019 GT3 and GT4 cars with Assetto Corsa Competizione Hotfix V1.5.7. The update is available for the PC edition of the game, with consoles on a different schedule.
It's a relatively small change list by Kunos Simulazioni standards, showing how much they've already fixed since the last major game updates (although it's still the second release in September 2020 alone). And also how they're focusing more on additional content and improvements, such as for the head up displays and information for players.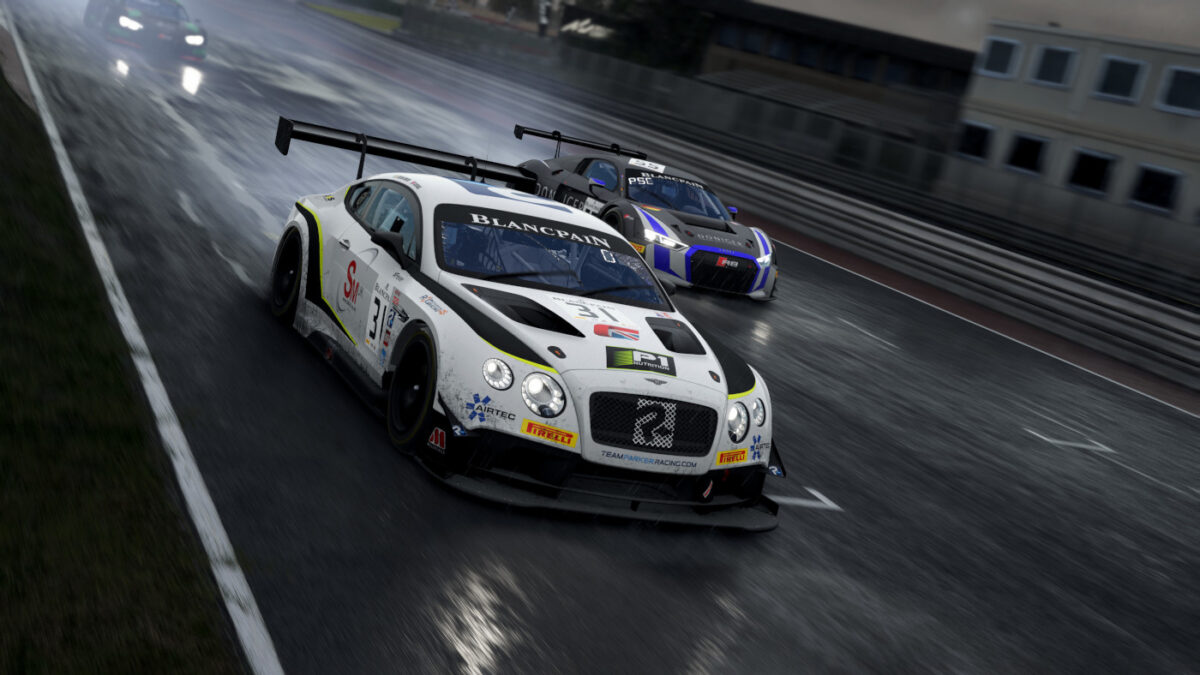 Assetto Corsa Competizione Hotfix V1.5.7 Changelist
Gameplay
Fixed pit exit erroneously triggering blue flag when driving near the wall at the start-finish line on Laguna Seca.
Fixed pit entry erroneously triggering blue flag when driving near the pit entrance wall on Kyalami.
Fixed a potential inconsistency with track limit warnings accumulated on existing pending penalties.
Fixed an inconsistency when serving a drive-through penalty without having the serve penalty checkbox selected.
Physics
Slight adjustments to the 2019 GT3 season balance of performance.
Slight adjustments to the 2019 GT4 season balance of performance.
Graphics:
Decreased streaming memory pool in EPIC texture setting preset to prevent potential video memory overload on mid/high-range cards.
UI:
Fixed a refocus issue with the MFD in Multiplayer when the session went from multi- to single-class due to all clients of a car group disconnecting.
MFD info panel now includes stint timer and a track limits warning counter. NOTE: the MFD info panel is recommended to be set to "Always visible" in the HUD settings.
Pitstop MFD: added tyre pressure control for all tyres simultaneously.
Fixed tyre status indicators not consistently showing wear on previously used tyres in driver swap scenarios.
Fixed an MFD pitstop page issue that was allowing the same tyre to be selected and applied for an upcoming pitstop with the default setup loaded.
Controls:
Exposed "EnableManufacturerExtras" in controls.json; if set to false it prevents the game from making any calls to external libraries from wheel manufacturers (Logitech, Thrustmaster, Fanatec) Useful for troubleshooting controller-related issues.
Fanatec LEDs setting now defaults to off.
If you want to keep up with all the latest Assetto Corsa Competizione news and updates for PC and console editions, it's all right here. Along with every piece of content available in our Assetto Corsa Competizione Car List, and Assetto Corsa Competizione Track List.
Assetto Corsa Competizione is available as a digital download for the PC via Steam, the Xbox One via the Microsoft Store and the PS4 via the PlayStation Store. Or as a physical edition from Game or Amazon.