It's only a week since Black Delta released the last sizeable release for their karting simulation, and now KartKraft Build 0.1.0.2655 is now live with a couple of big additions, and some smaller fixes.
The big news is that triple screen support is now added for those of you lucky enough to be running three monitors, giving you much more immersion and peripheral vision. Plus the button and paddle binding process now accepts digital inputs for analog actions and is slightly easier to use, meaning you can add actions like camera looks (along with the throttle, brake and clutch).
And sunny or cloudy weather is now linked to the time of day, so that should make the conditions more realistic. Presumably UK tracks will be permanently cloudy from August until about May each year?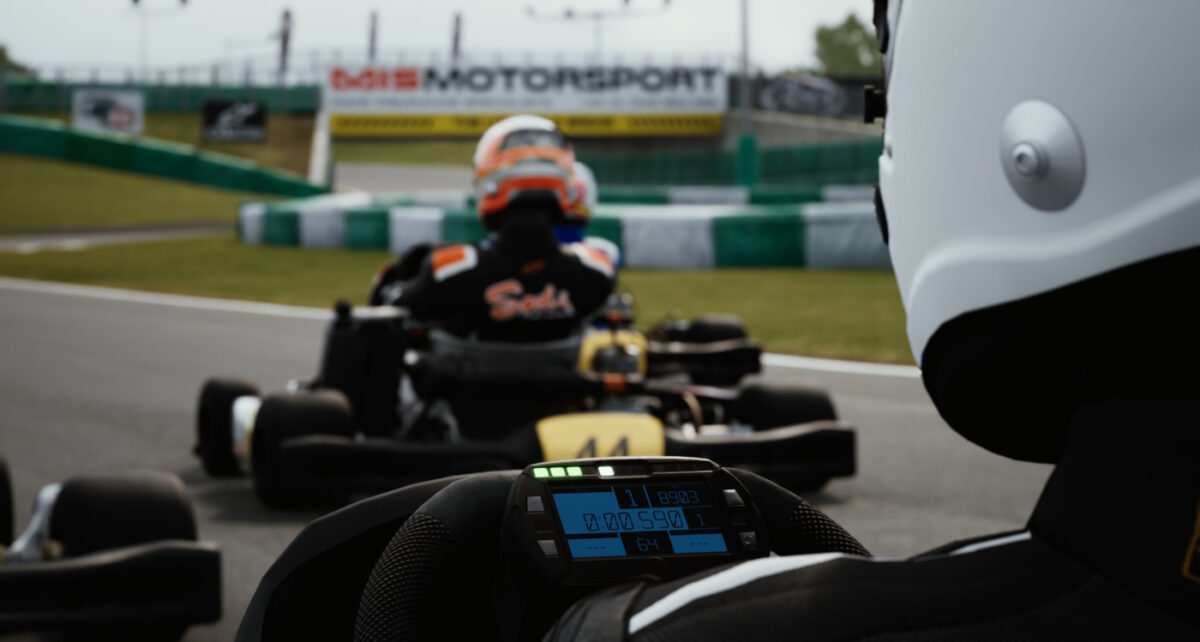 KartKraft Build 0.1.0.2655 Patch Notes:
Added: Wheel profiles now support digital inputs to analog actions, so it's now possible to bind camera look, clutch, brake, throttle to buttons/paddles
Added: Sunny/cloudy weather option is now hooked up to time of day
Added: HUD vehicle radar and live placings can now be hidden and moved via mouse
Added: Triple screen support.
Changed: Binding process is slightly clearer. Binding menu now displays 'press to bind…' when input is being detected
Changed: HUD sector times now display individual sectors rather than cumulative time
Fixed certain wheel and pedal setups failing to be detected. Increased number of direct input devices from 8 to 64
Fixed crash when changing opponent volume slider while racing
Fixed crash caused by using Oculus Touch controllers in main menu
Fixed bad VR camera post race results sequence
Fixed bug where ghost vehicle would continue driving after being defeated in timetrial
Fixed occasional motion blur glitches in some cameras
Fixed bad motion blur on rotating parts
You can download karting simulator KartKraft for the PC via Steam Early Access for £15.99. And keep up with all the latest KartKraft news, updates and eSports here.