It's been a while since the Intercontinental GT Pack brought new tracks to the sim racing title, so it's exciting to see Imola teased for Assetto Corsa Competizione.
The preview image was shared on social media just before Formula One returned to the circuit for the first time in 14 years for the Emilia Romagna Grand Prix (previously it hosted F1 as either the Italian or San Marino GP until 2006).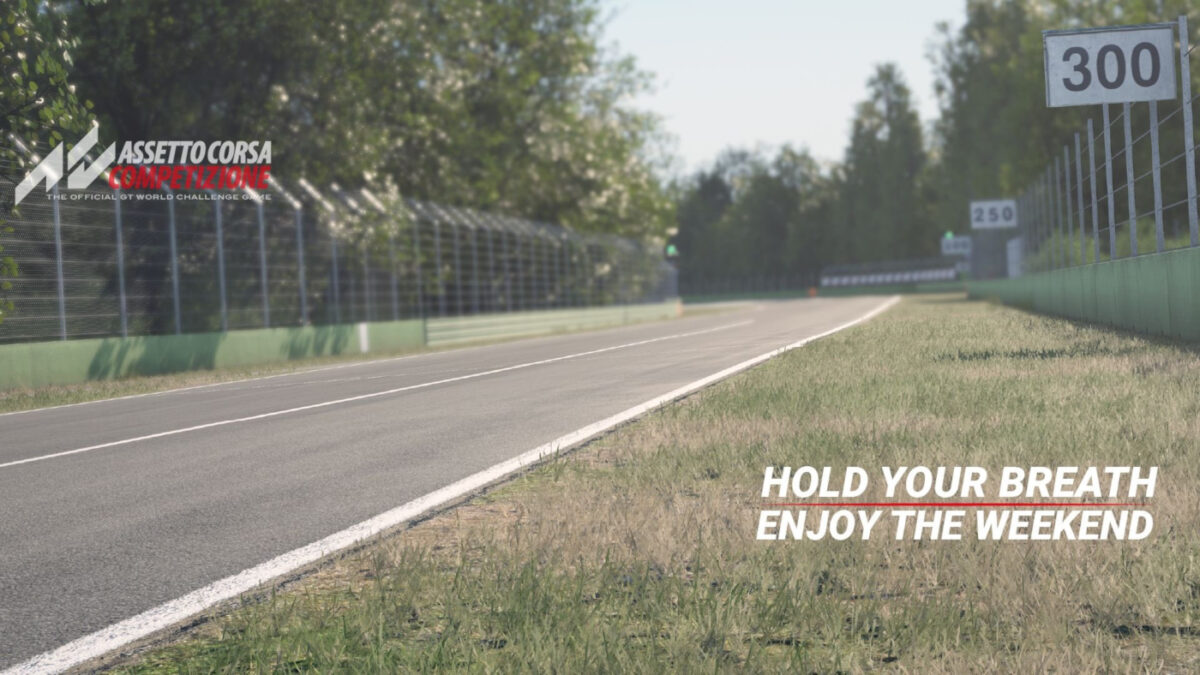 The Autodromo Internazionale Enzo e Dino Ferrari began as a semi-permanent circuit in 1953, located near the town of Imola, and hosting a variety of racing.
Although it's a popular track with drivers, the history of Imola will always be associated with the 1994 San Marino Grand Prix which saw a big crash for Rubens Barrichello, and the deaths of both Roland Ratzenberger and Ayrton Senna. This prompted major changes to the circuit, which was followed by more updates since 2007.
Given the relatively small size of the most recent update from Kunos Simulazioni for ACC, it seems that development might be once again focusing on new content, which will be welcomed by many virtual racers. There's obviously no indication yet whether Imola will be available as paid DLC or free for all players. Or whether it will be available for the PC and console versions at the same time.
And we're still awaiting updates for the British Pack DLC which was mentioned early in the year for a Winter 2020 release, bringing Oulton Park, Snetterton and Donington Park to complete the British GT championship calendar within Assetto Corsa Competizione.
If you want to keep up with all the latest Assetto Corsa Competizione news and updates for PC and console editions, it's all right here. Along with every piece of content available in our Assetto Corsa Competizione Car List, and Assetto Corsa Competizione Track List.
Assetto Corsa Competizione is available as a digital download for the PC via Steam, the Xbox One via the Microsoft Store and the PS4 via the PlayStation Store. Or as a physical edition from Game or Amazon.