Last updated on January 14th, 2021 at 06:30 pm
Dutch sim racing company Sim-Lab have been producing virtual motorsport equipment since 2015. And with the Sim Lab SD43-X Sim Dash launched, there's a new way to see all the most important information during a race.
If you want a dedicated display for your telemetry, lap times and race information, it should be easy to see on the 4.3 inch colour screen, which can display 16 bit colours in up to 90 FPS.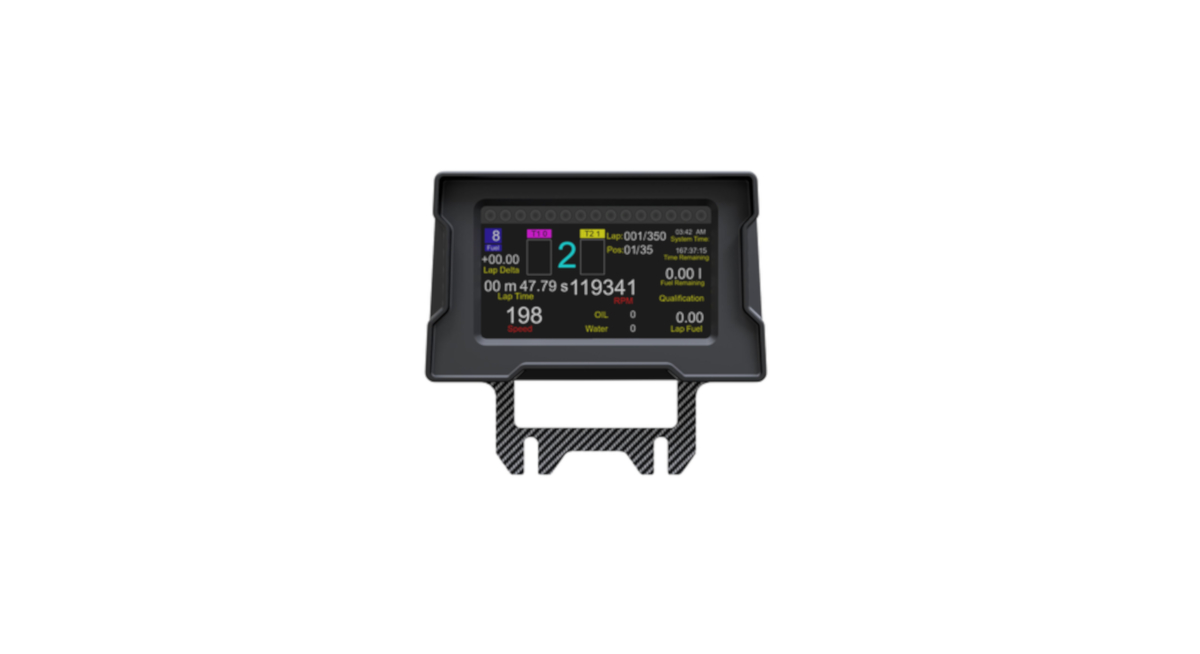 The Sim-Lab SD43-X Sim Dash is made from billet aluminium, which has been anodised black with an engraved logo. So it will definitely compliment most PC sim rigs (It's not compatible with consoles). You'll need a USB port free, and your choice of Z1 or Sim Dash software as it doesn't come with anything pre-installed aside from the drivers.
What you do get is the dash unit, a micro USB cable, mounting bolts and adaptor plates for the compatible wheelbases, and 3mm carbone fibre mounting brackets.
The Sim-Lab SD43-X Sim Dash is compatible with the Fanatec DD, CSW and CSL, Simucube Pro, Sport and Ultimate, OSW and VRS wheelbases. It costs €349.00 with a limited amount available for the first production batch via the Sim Labs website.
There's an enormous range of options for sim racers to enhance their equipment, and you can keep up with all the latest Sim Racing Hardware and Button Boxes, here. Along with our coverage of complete Sim Rigs and Seats, and Steering Wheels and Pedals.
Ultimately, there's a route to being competitive in virtual motorsport whatever budget you have available. But if you are able to invest in a set-up which gives you a slight advantage, and lets you immerse yourself more effectively in sim racing, then the Sim Lab dash is worth checking out.