Last updated on November 25th, 2020 at 01:11 pm
If you are thinking about signing up for the first time, getting back into virtual motorsport, or simply want to extend your membership for less, it's a good time as the iRacing Black Friday 2020 Discounts go live.
For anyone signing up to iRacing for the first time, you can save 50% on new memberships, which means one month of racing for $6.50, or getting 2 years of sim racing for $99.50, which works out at $4.14 per month. All you need to do is visit this link to sign up, before December 3rd, 2020.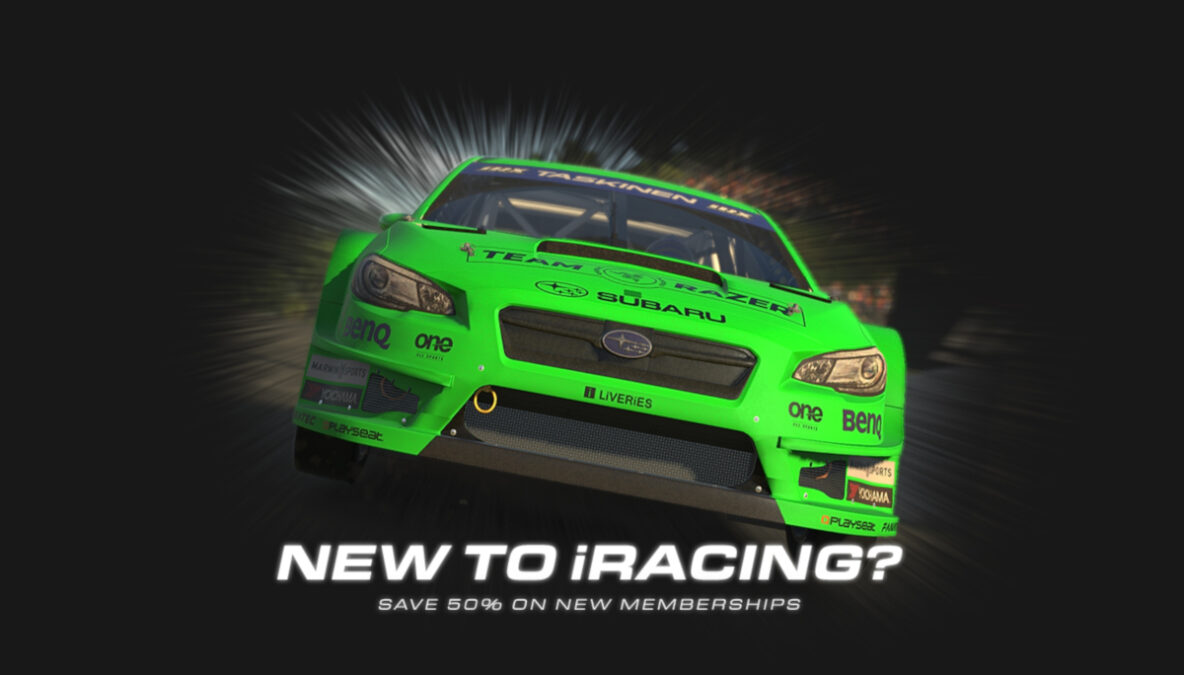 And there are also savings for anyone who wants to extend their existing iRacing membership, or if you want to resume a lapsed subscription.
If you renew early, you can save 25%, and the time will be added to your existing membership. Just use the code 'PR-BFEarlyRenewal20201y' to get 12 months for $82.50 (usually $110), or 'PR-BFEarlyRenewal20202y' to receive 24 months for $149.95 (usually $199).
The same discounts are available for you to reactivate an expired account, but you'll just need to use different codes, with 'PR-BFLapsed20201y' for 12 months, and 'PR-BFLapsed20202y' for 24 months.
A standard iRacing subscription gets you access to 24 cars, including the popular Mazda MX-5 Cup, the Street Stock and Dirt Street Stock for tarmac and dirt oval racing, and the VW Beetle rallycross car. Plus the Dallara DW12 Indycar, and older models of various NASCAR models, meaning that you have enough vehicles to get started in the Rookie and D Class series, and try out some of the faster cars to see which other series might appeal later on.
You can see all the free, and the paid, vehicles available in our full official iRacing car list, here.
The standard subscription also gives you 28 tracks to race on, including road courses, ovals, dirt and RX circuits. Highlights include the tight turns of Tsukuba, the challenge of Oulton Park, and famous venues including Laguna Seca, Lime Rock park, Okayama, Silverstone (2011 layout), USA International Speedway and the Circuit de Barcelona-Catalunya.
Check out all of the included circuits, and the others you can buy, in our full official iRacing track list, here.
All you need to play iRacing is a PC which meets the minimum requirements, which are surprisingly low, and can be checked automatically, here.
iRacing supports gamepad controllers, and many racers start out with one (we started with an Xbox One controller, and managed to get out of D Class with some race wins). But you'll probably soon want a wheel and pedal set-up to get the most from iRacing, and you can check out our guide to the best options for beginners, here.