Good news for virtual races on both PC and the PS4 or Xbox One, with Assetto Corsa Competizione Hotfix 1.6.2 and console updates both released now for your platform of choice for sim racing.
The PC version gets Assetto Corsa Competizione Hotfix 1.6.2 to follow the latest major update, and first hotfix, which both appeared last week. It includes some changes to the Audi R8 GT3, the Mercedes-AMG GT3 and the McLaren 720S GT3, along with some improvements for AI racing, graphics and the user interface.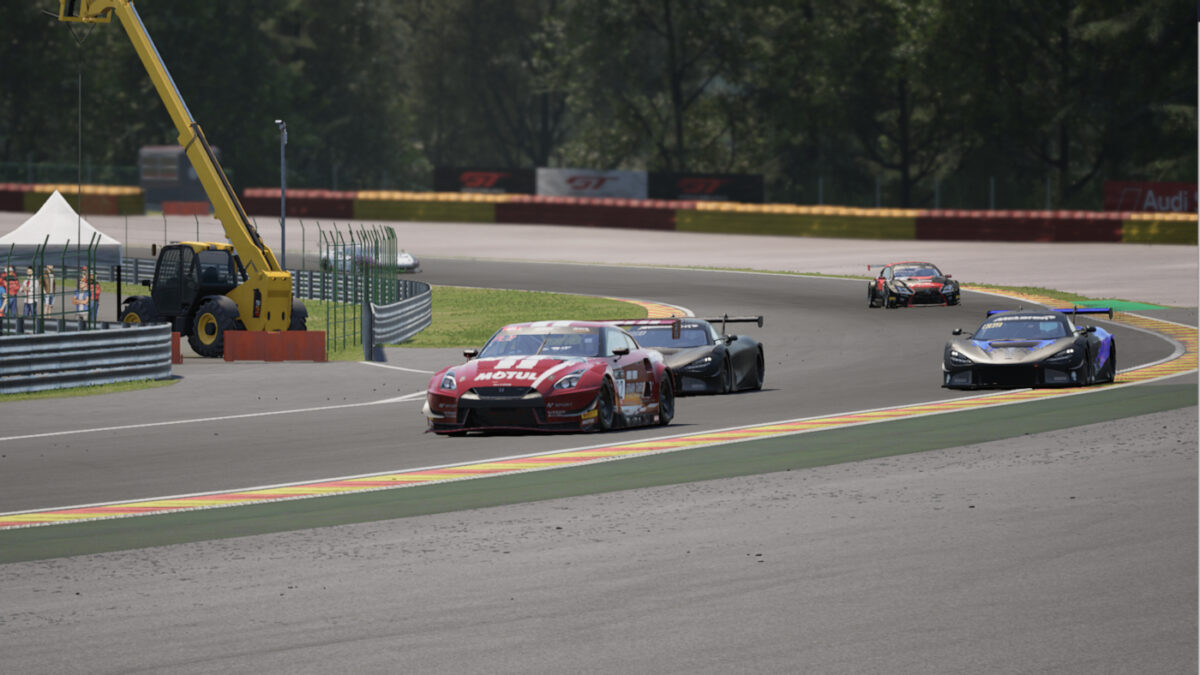 Assetto Corsa Competizione Hotfix 1.6.2 Changelog:
GENERAL:
– Fix for a potential crash when loading multiple gallery replays.
GAMEPLAY:
– Potential improvement to general AI pace at high skill levels.
PHYSICS:
– Audi R8 GT3 Evo front damping motion ratio correction.
– Mercedes-AMG GT3 and McLaren 720s GT3 rear suspension motion range tweaks on extreme loads.
GRAPHICS:
– Fixed a missing LOD assignment for the Audi R8 LMS Evo.
– Removed flashing animation from the pitstop sign.
– Various livery fixes.
– Fixed an issue with opponent car LOD flicker when using mirror resolution settings.
UI:
– Minor localization fixes.
– Radar now always visible even when the HUD is hidden when enabled.
– Special Events DLC evaluation check.
But that's not all, as there's also an update for the PlayStation 4 and Xbox One console edition of Assetto Corsa which fixes a number of issues, and also adds new options for setting throttle and brake pedal dead zones.
Assetto Corsa Competizione November 23 Update Notes:
GENERAL
Stability within the Customisation options
Auto Saving UI screen shows upon boot
Auto Save warning added throughout the title
Career and Championship progress now saves between sessions
Fixed issues with mid race progress not saving correctly in all game modes.
Custom control configs now save correctly
Fixed a crash when starting an event using the 'Lamborghini Squadra Corse' team
UI
All colours are now accessible from the colour palette
PERIPHERALS
Added options for the user to set dead zones for the throttle and brake pedals
It's nice to be able to add some news for PS4 and Xbox One racers alongside the frequent PC updates from Kunos Simulazioni.
If you want to keep up with all the latest Assetto Corsa Competizione news and updates for PC and console editions, it's all right here. Along with every piece of content available in our Assetto Corsa Competizione Car List, and Assetto Corsa Competizione Track List.
Assetto Corsa Competizione is available as a digital download for the PC via Steam, the Xbox One via the Microsoft Store and the PS4 via the PlayStation Store. Or as a physical edition from Game or Amazon. There's no exact date yet for the 2020 GT World Challenge DLC to arrive on the Xbox One and PS4 versions.