The Sega Dreamcast had a relatively short life for a games console, but featured some great racing games including F355 Challenge, Test Drive Le Mans, Daytona USA 2001 and Metropolis Street Racer among others. Could this be added to in 2020 with Arcade Racing Legends out now as a new release for the Dreamcast?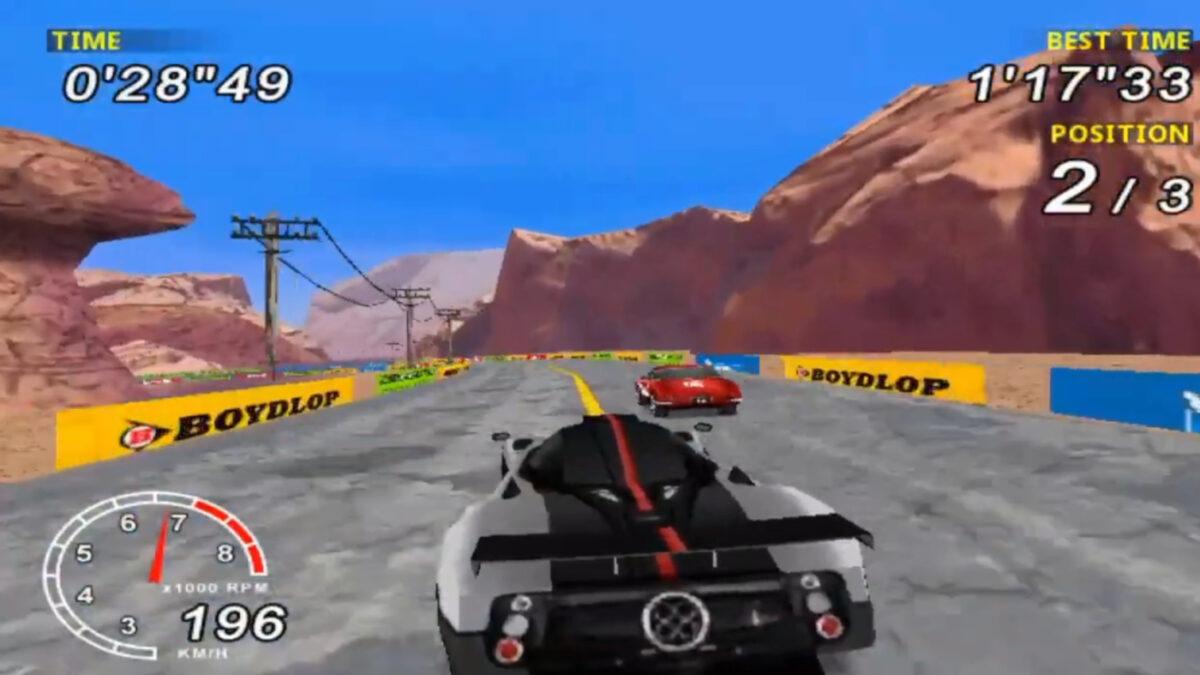 I've got extremely fond memories of the Dreamcast as a gamer, and with some of my first professional writing appearing in the Official Dreamcast magazine. Including an exclusive preview of Ducati World: Racing Challenge in the March 2001 issue, so things really haven't changed much in 20 years!
Back to the present, and Arcade Racing Legends is a new release for the console whose production started in 1999 and ended in 2001, funded via more than 300 Kickstarter backers. You can choose from 15 cars inspired by iconic racing games, and compete in career, time tiral and local duel mode splitscreen multi-player across six different environments.
Recognisable cars include those inspired by an F355, a Lancia Stratos, a stock car suitable for Daytona and more. One of the more unusual Kickstarter options was for VIP Racing Team sponsorship by companies who wanted to appear in the in-game race liveries. unlockable via a secret cheat code.
It's been developed by PixelHeart, who publish and distribute a range of games across retro and more modern platforms. It's not licensed, approved or endorsed by Sega, and two versions are available with a Road Trip 2-disc edition also including the game's electro punk rock soundtrack.
If you're a retro collector or Dreamcast enthusiast, then it's worth taking a look at the video and seeing if you fancy picking up Arcade Racing Legends by VideoGamesNewYork in the U.S and Pixelheart or the EU. It'll cost you $44.99 or €39 for the standard edition depending on your location. If not, and you fancy reliving the late 90's and early 2000s, then there are some other options, including emulation, or the recently released Hotshot Racing to check out.