If you want to go exploring off-road, then you can get MudRunner for free on the Epic Games Store until 4pm on December 3rd, 2020. Obviously this is for the PC edition, not the console versions.
Developed by Saber Interactive and published by Focus Home Interactive, the game was originally released in October 2017, and involves driving 19 all-terrain vehicles across extreme and challenging Siberian landscapes to make deliveries and progress.
So you'll be swapping virtual motorsport for the joy of mud plugging and winching yourself out of rivers or up hills as you try and nurse aging Russian trucks to your objective. But at least there's some nice scenery to admire as you're stuck on a muddy track and trying to figure out how to rescue yourself.
Luckily some of the trucks are well suited to the conditions with all wheel drive, differential locks and other features to help you reach your destination.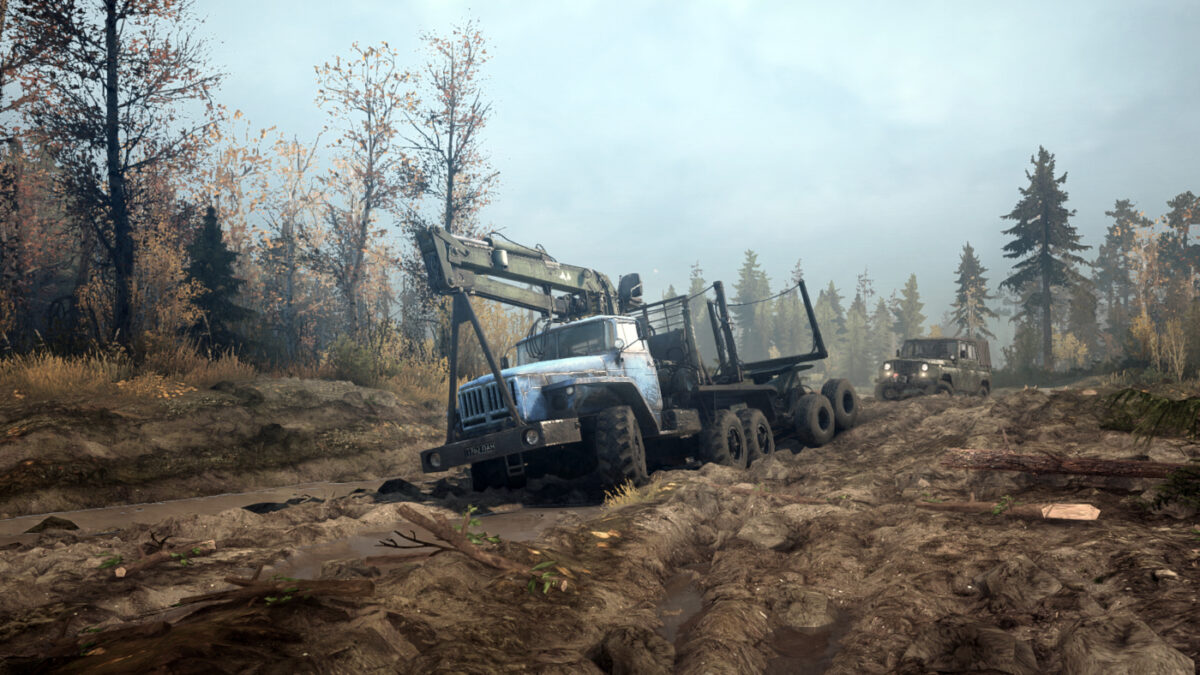 You can go through the career and challenge modes in single player. Or if you fancy some help, there's four-player online co-op. Perfect for emulating Top Gear and The Grand Tour by laughing at your friends for getting stuck before reluctantly winching them out of trouble.
Along with the game and official DLC, there's also a strong mod community producing more free add-ons for the game, so you're getting access to the game, some of the existing official extra content, and a whole host of modded additions for nothing.
MudRunner would normally cost £19.99 via the Epic Games Store, and there is a 50% discount on the paid American Wilds Expansion DLC meaning it's £4.24 rather than £8.49. The sale runs while MudRunner is available for free.
For console owners, MudRunner is also available via the Microsoft Store for the Xbox One, and PS4 via the PlayStation Store.
You can keep up with all of the latest MudRunner news, updates and more across all editions of the game, including on mobile, here. Along with our coverage of the PC and console sequel, SnowRunner, including our SnowRunner truck list.