Kunos Simulazioni have produced another update for their GT World Challenge simulation with Assetto Corsa Competizione Hotfix 1.6.3 released.
It's particularly good news if you prefer single player for your virtual motorsport as the main gameplay improvements all focus on the AI opponents, whether that's how they handle with traffic and lapped cars, or recover from spinning to avoid blocking the track completely.
The hotfix also reduces the chance of 'excessive exhaust flame' from the Porsche Cup car, so it should be less worrying if you're following closely behind. Although who doesn't enjoy crackles, bangs and flames on the overrun as you're coming into a corner?
The update applies to the PC edition of Assetto Corsa Competizione, as the console versions are on a different release schedule. Fortunately a PS4 and Xbox One update was released recently, alongside Hotfix 1.6.2.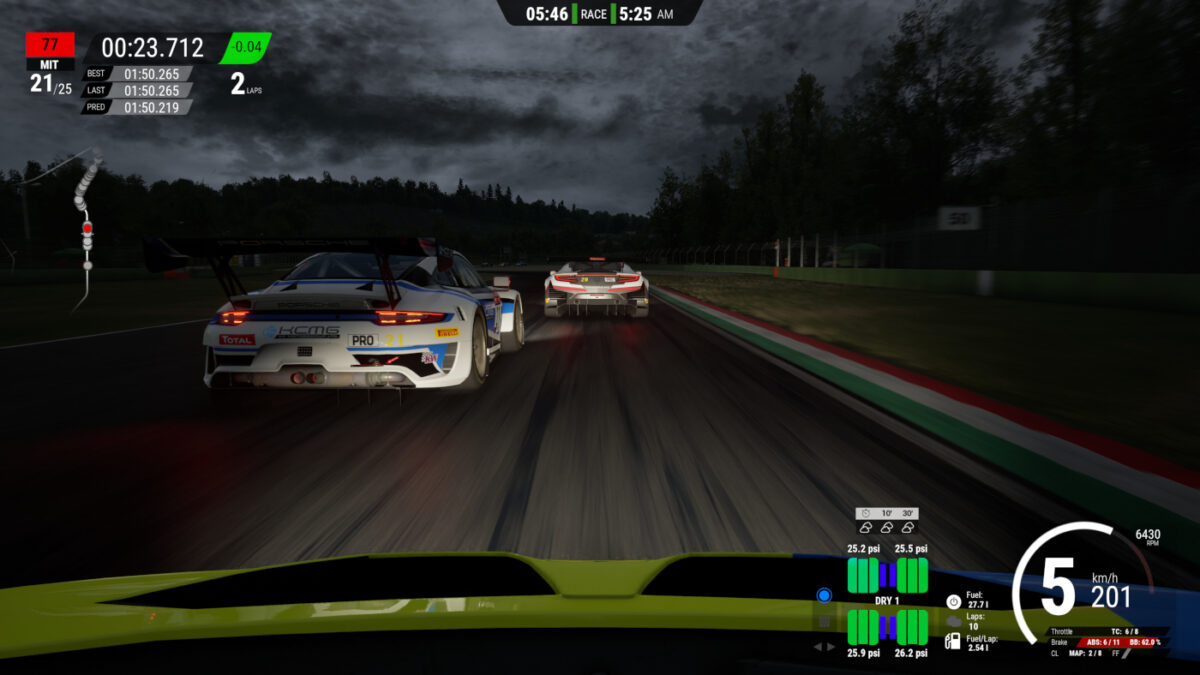 Assetto Corsa Competizione Hotfix 1.6.3 Change Notes:
GRAPHICS:
Fixed excessive exhaust flame probability of the Porsche Cup car.
Fixed proximity-based auto-hiding of netcars in the pitlane in all sessions and car visibility settings.
GAMEPLAY:
AI: increased AI qualifying pace in traffic scenarios.
AI: improved ability to attack lapped cars.
AI: reinstated and improved logic to facilitate lapping.
AI: better ability to recover from spins that don't fully block movement.
Fixed player-filtered highlights focus.
UI:
Fixed savegame mixed content detection.
If you want to keep up with all the latest Assetto Corsa Competizione news and updates for PC and console editions, it's all right here. Along with every piece of content available in our Assetto Corsa Competizione Car List, and Assetto Corsa Competizione Track List.
Assetto Corsa Competizione is available as a digital download for the PC via Steam, the Xbox One via the Microsoft Store and the PS4 via the PlayStation Store. Or as a physical edition from Game or Amazon.