As we get closer to the start of the next year of virtual motorsport, there's plenty of news to catch up on with iRacing. And that includes the announcement that Long Beach arrives with iRacing 2021 Season 1. The update is currently scheduled to arrive on December 9th, 2020.
Technically Long Beach has been available in iRacing for several years, but only as a Tech Track. Which has meant that it was driveable for testing sessions, or in league and hosted races, but has never been used for official series as it was never completed in terms of art work and design.
So there's been a bit of excitement for the 1.968 mile street circuit to finally be completed as a full circuit release in iRacing. Especially as it's hosted IndyCar, F1, IMSA, and more over the history of the track, and the 11 turn layout has appeared in various other sim racing games over the years, including the Forza and Project CARS series.
And it looks pretty good with the iconic landmarks including the Long Beach Convention Center and Aquarium. And the fountain, of course.
The Grand Prix of Long Beach began as a Formula 5000 race in 1975, switching to F1 from 1976 until 1983, and then becoming a CART Indy event. And the circuit continues to provide a challenging experiencing including the turn 11 hairpin leading to the main straight, and the opening combination of turns one through to four, including around the fountain.
So it'll be sure to prove popular with open wheel sim drivers, and should also make an interesting venue for a variety of the other iRacing series.
There's no confirmation yet, but if you've already bought the circuit as a Tech Track (the other one being New Jersey Motorsports Park), we'd imagine you'll get some kind of discount against the full circuit, as tech tracks cost $4.95, and full circuits typically cost $14.95.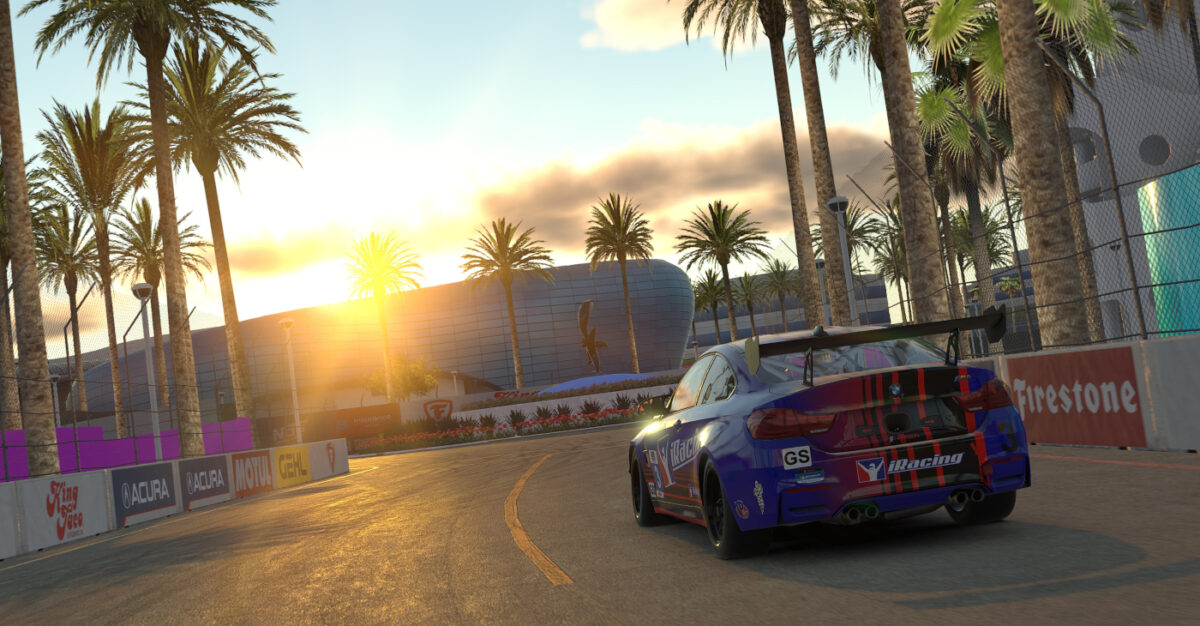 Some of the 2021 Season 1 and 2 schedules have already been suggested by iRacing forum users and submitted, so we'll have to wait and see if Long Beach makes a late appearance in the Skip Barber, for example. But it's lightly to crop up across most series eventually.
You can sign up to iRacing, here (and credit your referral to ORD, which we'd appreciate!). And see all the free, and the paid, vehicles available in our full official iRacing car list, here, or check out all of the included circuits, and the others you can buy, in our full official iRacing track list, here.