As laid out in the rFactor 2 November 2020 roadmap update, the team at Studio 397 are working through older sim content, and the latest is the Portland International Raceway update, out now.
Both Portland and Indianapolis Motor Speedway are due to be upgraded during December 2020, with PIR arriving first as it needed less tweaking for the release of Portland International Raceway version 1.03. Partly because it was added to rFactor2 in June, 2020.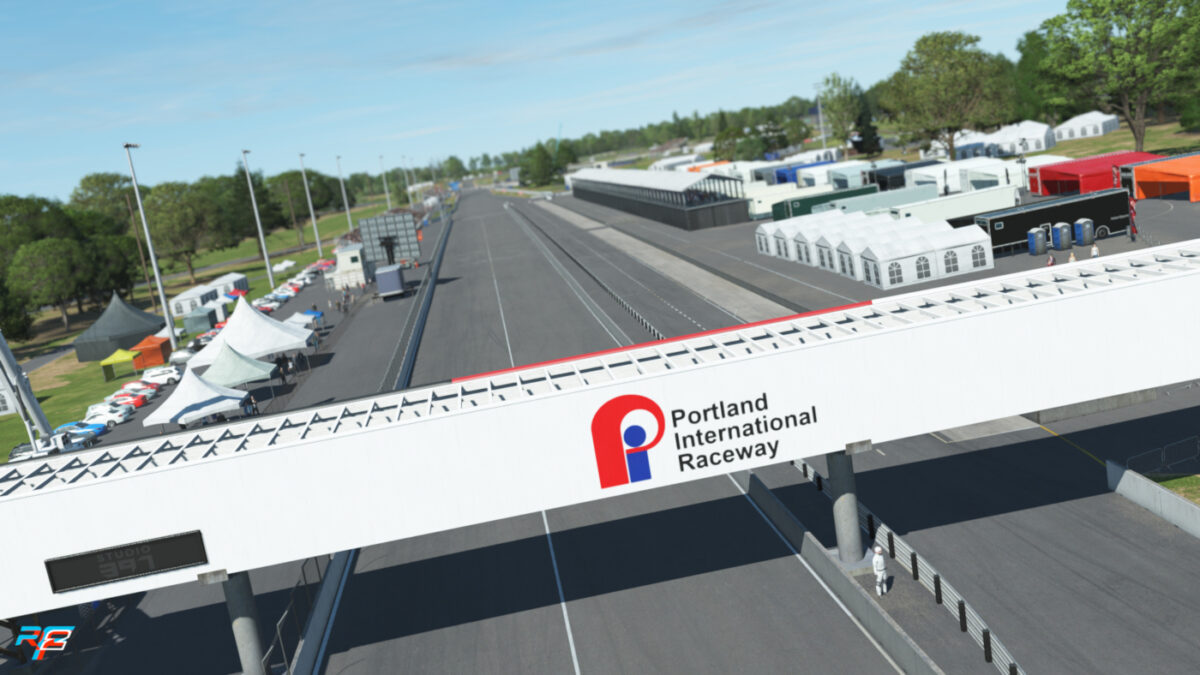 The 3.17km (1.97 mile) track features 12 turns, and the Vanport site hosted a first Rose Cup race in 1961, opening for regular events from 1965. It's since hosted IndyCar, SCCA, IMSA and NASCAR K&N Pro Series West events, and undergone a big renovation in 2007. It returned to the IndyCar series in 2018 after a 10 year break.
rFactor 2 Portland International Raceway Update v1.03 Change Notes:
Updated Roads to work with latest material developments
Updated Vegetation to latest material developments
Reviewed Grass bumpiness
Fixed some objects tagged as Hat that shouldn't have been.
Roughed up inside the curbs at the fast chicane
Added a dedicated material which makes there more resistance on the grass to stop cutting (just on the polys next to the chicane)
Fixed Fence/Tent lodding issues at Final Corners
Portland International Raceway can be downloaded for free for rFactor 2 from the Steam Workshop for the game. Obviously you'll need to have bought rFactor 2 first for it to be usable.
You can keep up with all the latest rFactor 2 updates and news, here. Or check out the full rFactor 2 car list, and the rFactor 2 track list. Along with downloading the demo version for free via Steam, or buying rFactor 2 for the PC.