Last updated on January 5th, 2021 at 07:54 pm
It's hard work keeping up with sim racing developers some times. Since the last major update was released at the end of November 2020, Reiza Studios have already shared two further improvements, with Automobilista 2 Hotfix V1.0.6.2 now available.
While both hotfixes have added a number of fixes and improvements, particularly for the new GT3 and GT4 cars, the latest hotfix also adds the Nurburgring Sprint Short layout.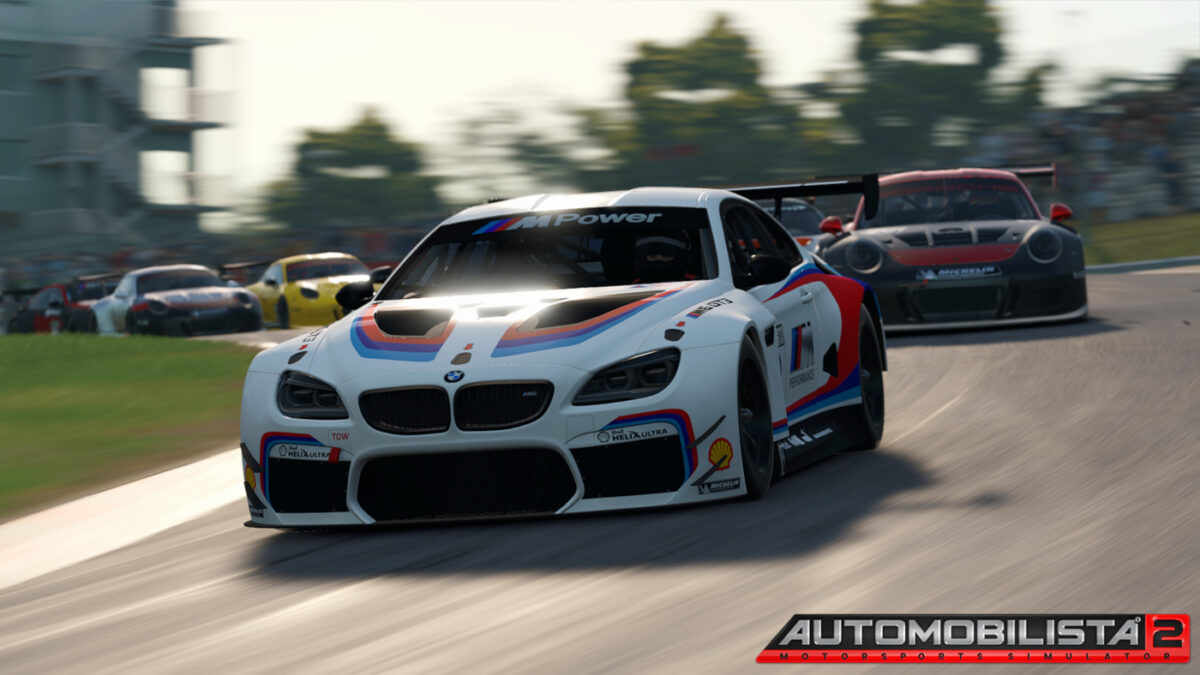 We'll start by catching up with the V1.0.6.1 update which sneaked out earlier in December.
Automobilista 2 V1.0.6.1 Changelog:
Revised BMW M6 setup ranges & default settings (requires car setup reset to default)
Further GT3/GT4 brake revisions, also for Ultima Race, Super V8, Sigma P1, Lancer Cup cars
Reduced brake wear rate by 25% (both carbon and steel)
Slightly increased downshift protection function (less overreving allowed)
Improved GT3/GT4 AI launch on starts
Reduced GT3 AI rolling resistance to better match player´s straightline speed
Fixed Ginetta G55 Supercup ABS range
Nurburgring/Nordschleife: Terrain/roads material optimization, new armcos with new more detailed meshes, new armco graffiti, resolved flickering of armco graffiti; Further improvements to shimmering issues on TV cameras of Nordschleife / 24h layouts
Montreal: Various minor fixes, optimization & art revisions
Montreal Historic: Various minor fixes, optimization & art revisions
Silverstone: Fixed disappearing helicopter
BMW M6 GT3: Added Racelogic timing display and improved alcantara material in cockpit dash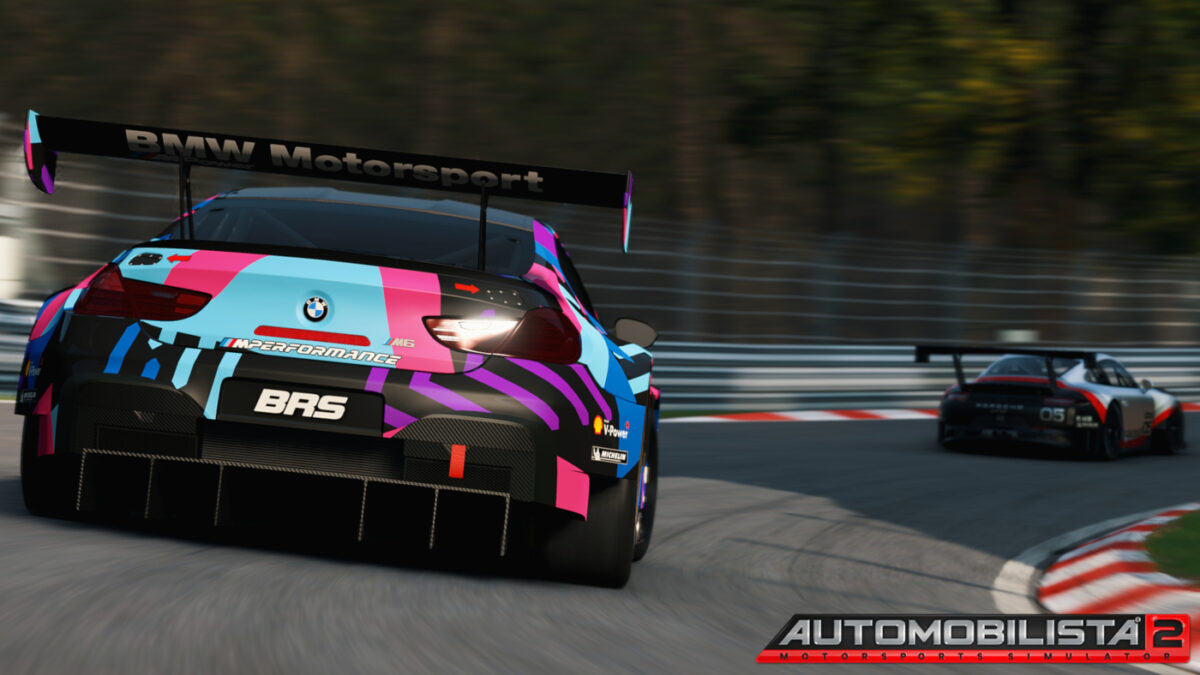 And then there is quite a long list of improvements which have now followed with the latest hotfix, including adjustments to aero, weight distribution, suspension and bumpstop rates, and graphics improvements across a range of the cars in Automobilista 2.
Automobilista 2 Hotfix V1.0.6.2 Changelog
Added Nurburgring Sprint Short layout
UI Server Browser: Disabled refresh button during cool-down period; Sort by player count descending is now default; Trimmed leading whitespace from lobby names; first item after refreshing/sorting list is now selected
Slow server list refresh rate and extend maximum timeout. Refresh now typically takes longer but reliably returns more servers to the UI browser page as a result.
Added support for car livery overrides
Fixed Stockcar 2020 Championship round 5 (Santa Cruz) missing rolling start and forced pitstop.
Revised tire tread physics for all cars (in progress)
Bumped steer lock range for all cars
Minor aero adjustments for F-Vintage, Copa Truck, Procar, Group A, Opala 86, F-Retro
F-Ultimate: raised baseline rear pressure
Increased speed tolerance to trigger jump start penalty
Revised FFB Max force for several cars for better consistency
Fixed asymetrical right front damper range in Procar
Revised suspension & bumpstop rates for Procar, Ginetta G58 (requires setup reset)
Minor weight distribution adjustment for Procar, Super V8
Improved AI performance at Ibarra
AI callibration pass (all classes)
Slightly increased AI roll torque stab & CoG height multiplier to minimise risk of AI cars rolling over high curbs
Adjusted AI code to help prevent small nose to tail bumps between AI during race starts and when drafting
AI now return to track in a safer manner after slipping or going off road
Further reductions in AI lateral jitter / weaving / abrupt moves
Slightly reduced bump amplitude of gravel / grass
Several audio balancing adjustments to GT3 & P1 cars volume levels (internal & external)
Nurburgring: Added missing wall at Breidscheid; minor art & performance pass; Completed VR cams for Nordschleife / 24H layouts
Fixed helicopters disappearing on some tracks
Slight tweaks to animated objects @ Brands Hatch & Bathurst
Bathurst: Slight improvements to night lights optimization; revised trackside cameras
F-Trainer: Fixed black external mirrors
BMW M3 E30 GroupA: Fixed windshield banner; Fixed rear wing texture error on car 02
Automobilista 2 is available on Steam for the PC, along with the Ultimate Edition, the Season Pass bundle and the Silverstone, Nurburgring and Hockenheim DLC track packs.
You can keep up with all the latest Automobilista 2 news, updates and DLC here. Or check out everything available already with our Automobilista 2 car list and Automobilista 2 track list.