Reiza Studio continue to add new content while improving and refining their racing sim as Automobilista 2 V1.0.6 adds the BMW M6 GT3 and Ginetta G55 GT4. Along with some big changes to the physics and AI in the game.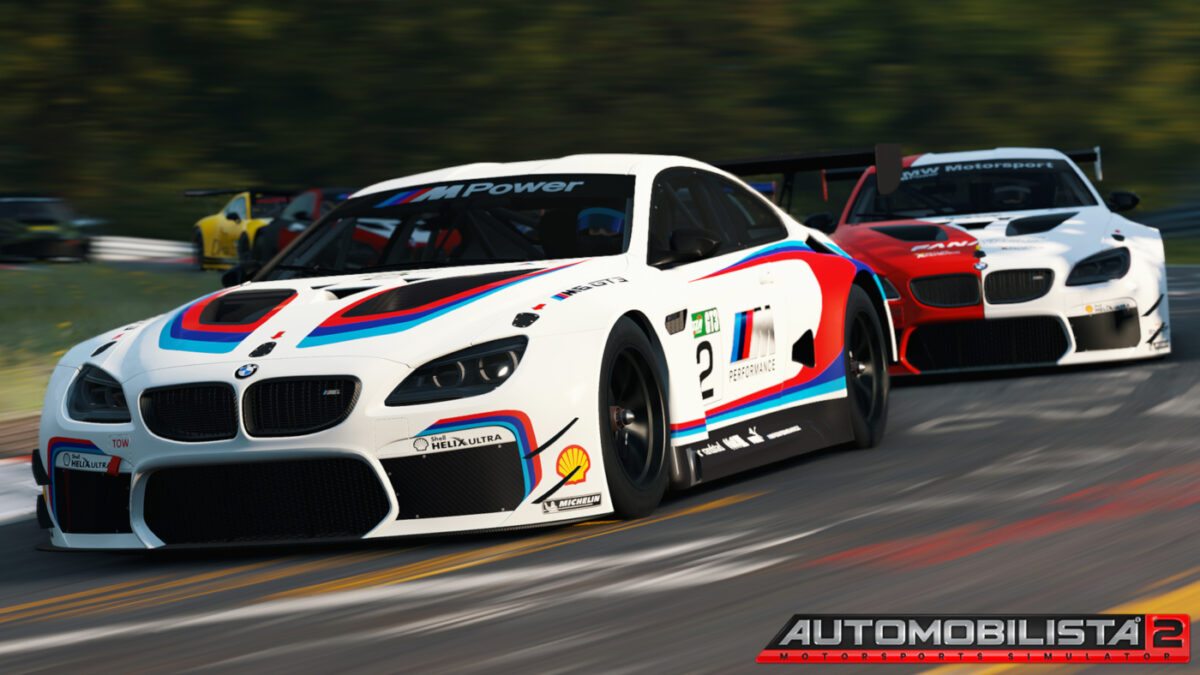 The changes mean you'll want to reset your setups to default in the in-game garage menu to allow the physics improvements to take effect. And it's worth doing with a whole host of adjustments to a wide range of the Automobilista 2 car list.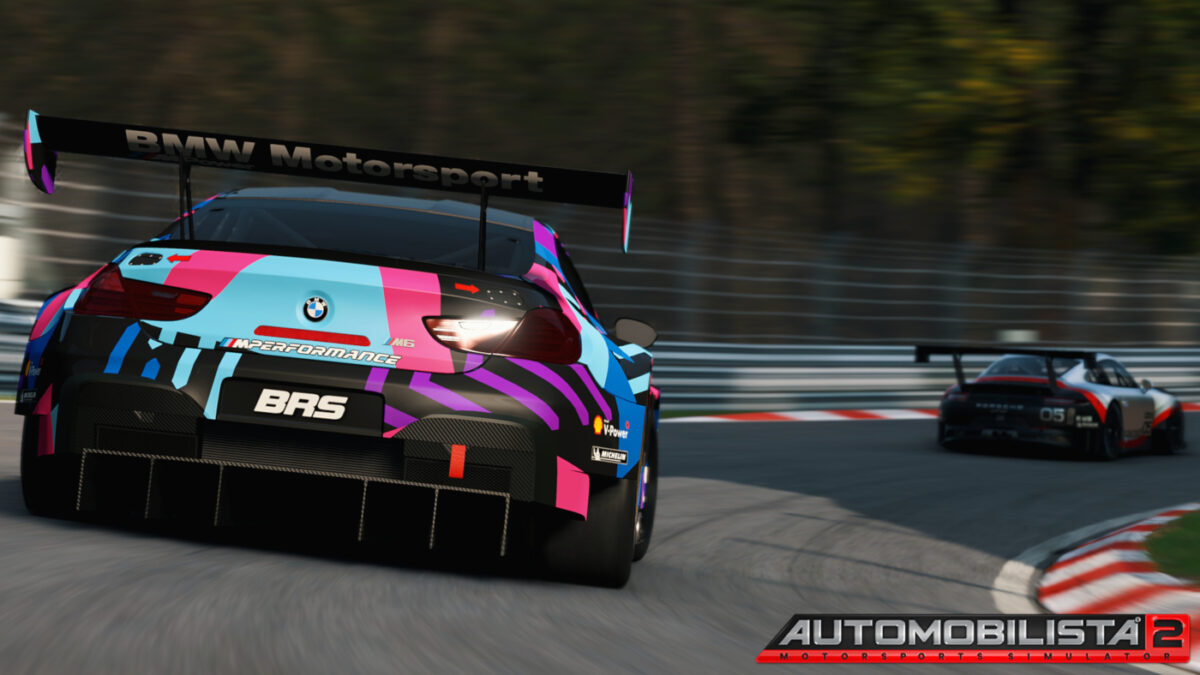 Given the amount of updates and new content, Reiza Studios has also released a nice video to highlight their recent work. Including the GT3, GT4 and Porsche Carrera Cup Brasil cars, the Nurburgring Pack DLC, and lots more.
Automobilista 2 V1.0.6 Change Notes:
CONTENT
Added BMW M6 to GT3 class
Added Ginetta G55 to GT4 class
UI / HUD
Fixed issue where too much chat history was played back in some instances
Seat adjustment input is now continuous (hold to move)
Adjusted various background image anchors to improve display on 16:10 and triple screen
PHYSICS & AI
Slightly increased longitudinal slip in Cup / Stock 2020 / Proto P3-P4 tires
Stiffened sidewalls for GT / Stock / Proto tires
Revised default tyre pressures & ranges for all cars (closer to optimal and / or as per real series regulations – requires setup reset to default)
Adjusted default steering lock / ratio for GT3 / GT4 cars to more accurate values (requires setup reset)
Revised Balance of Performance for GT3 / GT4 class
Revised brakes for GT3/GT4 cars
Corrected tyre tread width for Porsche Cayman Clubsport (265mm front / 305 mm rear), Porsche 997 3.8 Cup (275mm / 315mm)
Revised Porsche Cup aero, adjusted default roll bars
Reduced front splitter downfroce dropoff with yaw in all GT/ Stock Cars
Fixed missing wet tire compound for Camaro GT4R
Adjusted Camaro GT4R suspension
Adjusted Copa Montana center of gravity height
Revised Procar, Group A, Ultima Race baseline damper rates
Fixed Ultima race front left, rear right fast damper ranges incorrectly available
Improved rear efficiency, reduced Group A rear brake torque
Adjusted FFB max force for F-Vee, Procar, Mini, Stock Car 2020, GT3, GT4 cars
Callibrated tire temperature color display range (correcting errors with some tires not displaying correct colors for optimal / overheat tires)
Adjusted rear wing efficiency for Stock2020, Montana
AI
Further smoothing out of AI lateral transitions to reduce jerkiness/weaving/abrupt lane changes
Added logic to prevent AI slowing on track after returning from partially outside track limits
Added logic for AI to be more reactive and switch switch behaviors more often
Initial steps to reduce the impact of small Front-to-Rear collisions between AI (as seen at race starts especially with vehicles of differing performance)
Reduced range of AI variation from ideal racing line
GT3, Porsche Cup, P4, P3, P2, F3 callibration pass
Minor AI aggression scalar adjustment for GT cars
Further wet weather callibration passes for all GT / Stock / Proto cars
AUDIO
Adjusted Mclaren 720s tire skid volume.
Lowered tranny whine given enigne sounds feature them prominently
TRACKS
Nurburgring: Various fixes for LODding / Z-Fighting issues; Corrected a few trackside ads;
add proper groove to 24hr layout; trimmed roadverge excess polys; Various crowd corrections; Various texture updates; further correction to trackside shimmering cameras; minor optimization pass
Kyalami: New AIW pit lane path (fix AI hitting pit wall when leaving pitbox, improved merge to main path at T1); Relax track cut limits on some runoff areas; Minor performance, art pass & LOD fixes
Interlagos: Fixed floating pit box lines
Campo / Curvelo: Adjusted flag LOD range
Montreal Historic: added missing HUD map
VEHICLES
Porsche Cayman GT4 – Fixed red cockpit material issue
Fixed lights for Fusca (all variants) + wiper uv mapping fix (HC1/HC2)
Adjusted brake glow ranges for carbon brakes (player & AI)
Camaro GT4R: Fixed missing RPM leds
Automobilista 2 is available on Steam for the PC, along with the Ultimate Edition, the Season Pass bundle and the Silverstone, Nurburgring and Hockenheim DLC track packs.
You can keep up with all the latest Automobilista 2 news, updates and DLC here. Or check our everything available already with our Automobilista 2 car list and Automobilista 2 track list.