You'll need plenty of space and deep pockets, but the official MotoGP Moto Trainer Simulator might be worth making the sacrifice to own.
The Italian firm has been around since 2018, supplying a motorcycle simulator set-up which can use a real bike, and allows for lean angles of up to 50 degrees. So you can use your own motorcycle to practice, train and race virtually when you can't get out on the road or track. Prices start from €4900, and you just need a PC or games console and a TV or screen.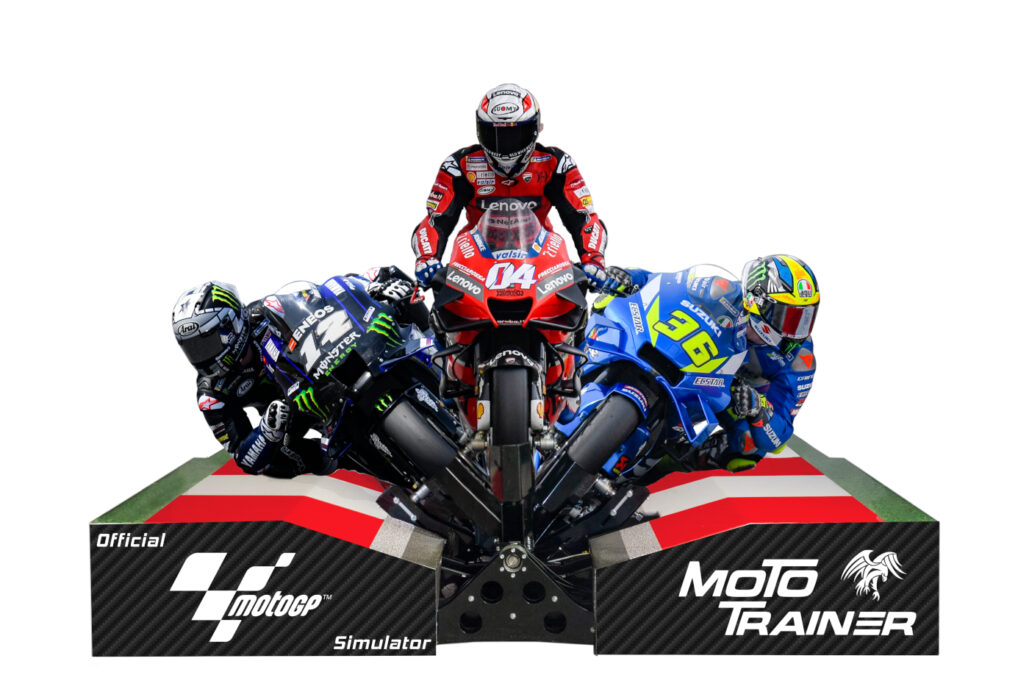 It's becoming increasingly popular with racers, as shown by the company quoting the likes of Kenan Sofuoglu, Manuel Poggiali and Alex De Angelis, and partnering with the likes of Aprilia, Ducati, Kawasaki and Suzuki.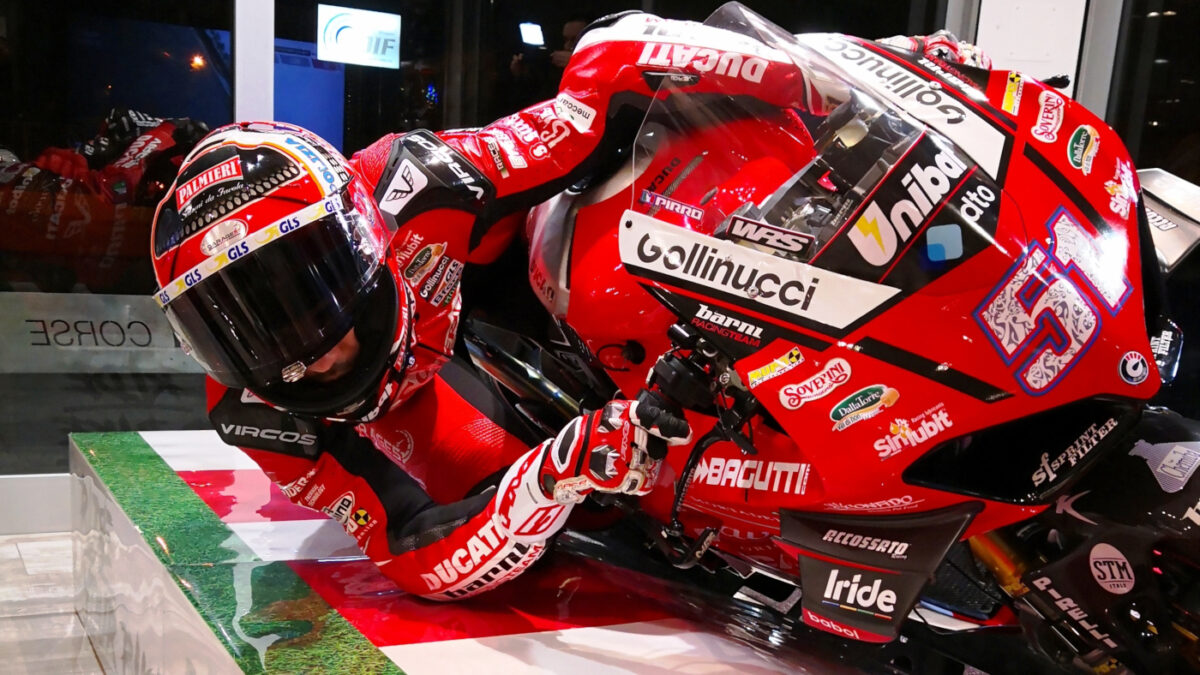 And Dorna Sports has now announced a partnership with the firm for an official MotoGP Moto Trainer Simulator which can be linked to the current MotoGP 20 game from Milestone, so you can ride and race all of the circuits on the official calendar.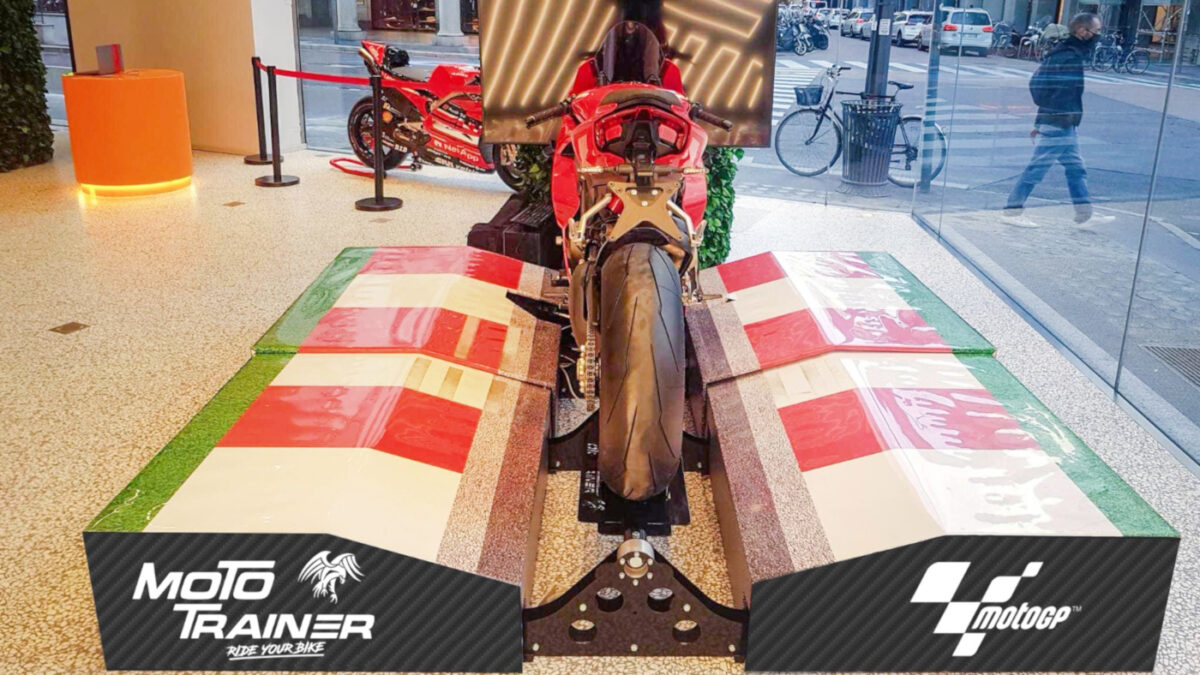 Andrea Lombardi, CEO of MotoTrainer: "The software behind Moto Trainer, developed by our engineers, is capable of playing any onboard video, and allows riders to save their efforts on a telemetry master track. This means that you can load any circuit and motorbike you want, with riders replicating the video to the reference telemetry. The software then analyses the rider's performance by monitoring the accelerator, front and rear brakes, gearbox and trajectories. It's a platform that allows bikers to train on every circuit in the world at an affordable price."  
Pau Serrancanta, Managing Director at Dorna Sports: "I'm delighted to be able to announce this agreement, adding yet another way in which fans are able to connect with and enjoy their favourite sport. In addition, the fact that it can also be used alongside the MotoGP™ videogame proves another bolster to Dorna's eSports project, which continues to go from strength to strength."
There's no price set for the official MotoGP Motor Trainer Simulator with the branding of the motorcycle series. But it'll certainly add a lot to the experience of motorcycle games including MotoGP 20 and keep your skills sharp whether you're sim racing, or getting ready to go on track.
You can keep up with all the latest MotoGP 20 news and updates, here. And if your budget can't quite stretch to the full motorcycle simulator, you can still buy the game for the PC via Steam, the Xbox One via the Microsoft Store, and the PS4 via the PlayStation Store. Or physically from Game and Amazon