SCS Software is one of a number of racing and driving sim developers to have responded to the disruption of the last 12 months. In March 2020, they ran a special #TruckAtHome event, and now there's the Hauling Hope event in ATS and ETS 2.
To take part, you need to have registered your profile in Euro Truck Simulator 2 or American Truck Simulator with the World of Trucks website. This will let you collect a World of Trucks achievement and a Hope Trucker Insignia cabin item for completing the required deliveries.
And this challenge is a little bit trickier than normal. You'll need to make seven deliveries of Covid-19 vaccine cargo in either Euro Truck Simulator 2 or American Truck Simulator before the end of Sunday, February 7th 2021.
But with such a precious cargo, you have to make sure your trailer is completely undamaged, and you'll need to have a Fragile Cargo score of at least level 1 for your driver to be eligible to haul the loads. The need to avoid any damage makes the event a little more nerve wracking than normal!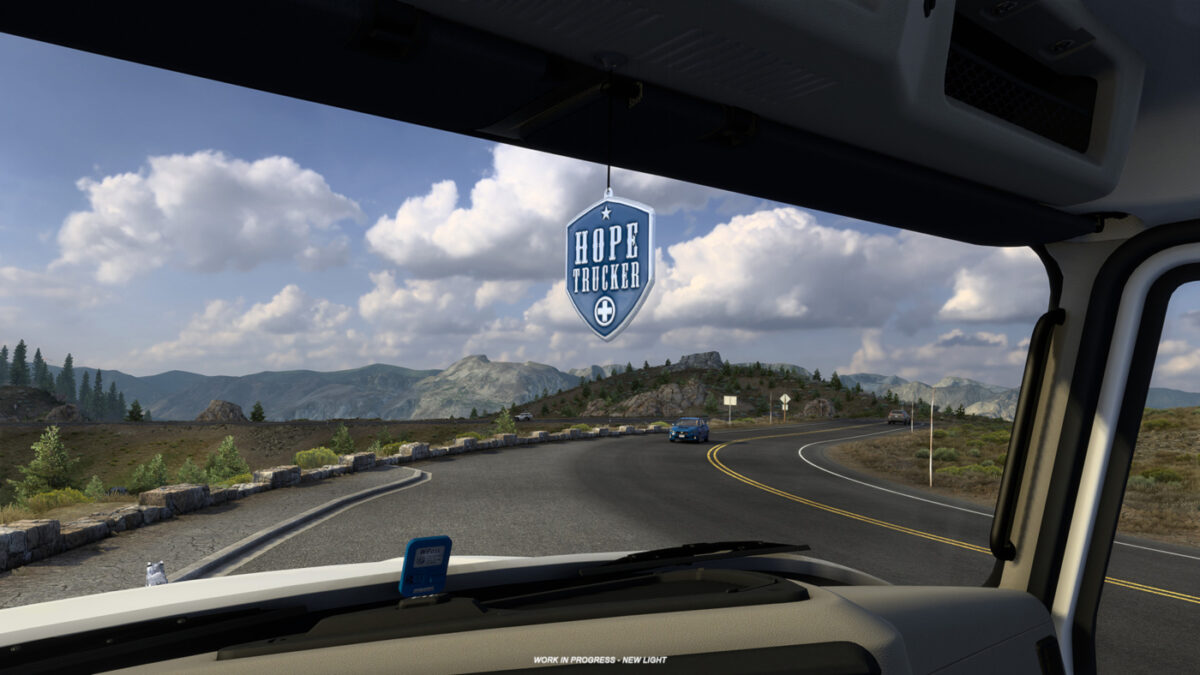 It's a nice acknowledgement of those working hard to tackle the pandemic in the real world, and it's follows closely after the conclusion of the both the Cruising Colorado DLC and 2020 Christmas Wise Giving events.
Alongside the Hauling Hope event, SCS Software has also recently shared some images for their two next DLC releases. For American Truck Simulator, the next state to be included will be Wyoming. The release date isn't confirmed yet, but you can add it to your Steam wishlist in preparation.
Meanwhile for Euro Truck Simulator 2 fans, there is the Iberia DLC, which is available to wishlist on Steam now. Strangely of all the things to highlight on the Iberian Peninsula, SCS Software have chosen the variety of toll booth designs which wil be part of the DLC.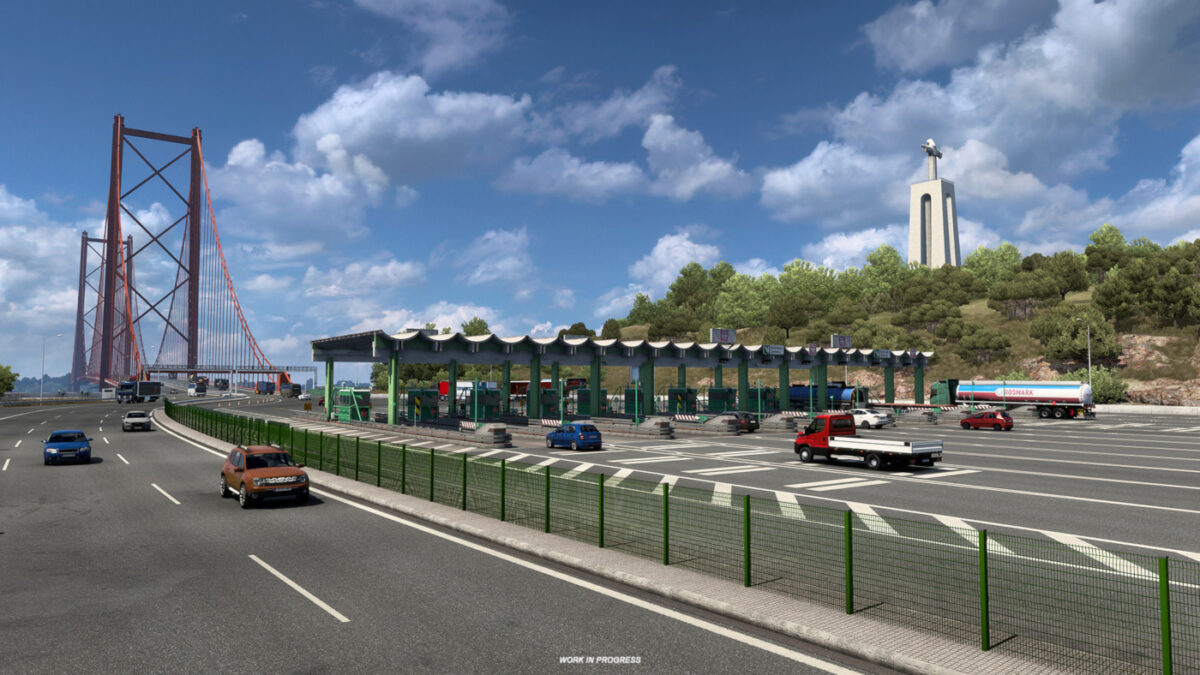 As much as dealing with tolls can be frustrating when you're trying to make deliveries across Europe, at least having more variation in the designs and way their work will make it a big more interesting, and add to the immersion into the game world.
You can keep up with the latest Euro Truck Simulator 2 news, updates and more, here. Or check out the American Truck Simulator news, here, along with our full American Truck Simulator truck list.
Euro Truck Simulator 2 and all official DLC are available on Steam, here, and you can find American Truck Simulator and all DLC to buy via Steam, here.