If you're aged between 17 and 26 years old, you could be on your way to becoming a professional rally driver with the WRC 9 FIA Rally Star DLC and Competition now available.
The FIA Rally Star competition runs across the next four years, with events including the Rally At Home Challenge running across 12 new courses that haven't previously been available in WRC 9.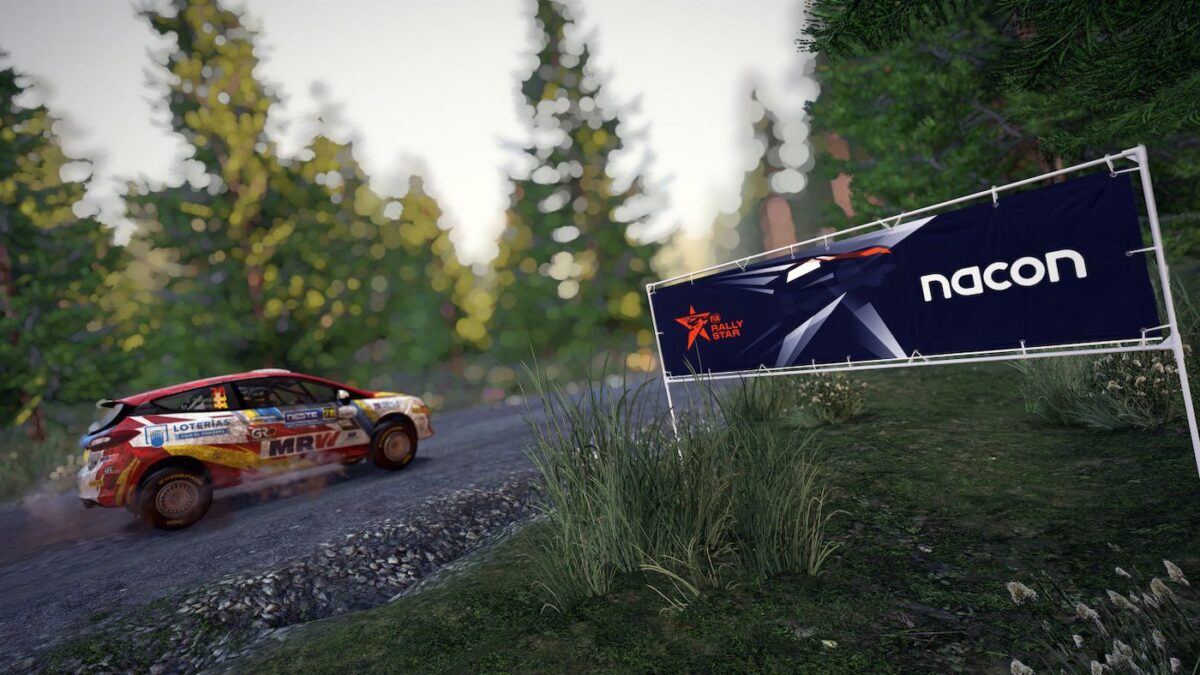 You'll have five days to set your best time in a Ford Fiesta M-Sport Rally3, limited to 100 free runs and five timed events. And each stage eligible winner will qualify for one of six continental finals, where you'll also be up against drivers who have qualified through regional live events either in WRC 9 or in real cars.
Following the continental finals, and a special Womens Final, some real world rally challenges will help to selevt seven winners for the 2022 Training Season, and four going onto the 223 FIA Junior World Rally Championship, and three going into the 2024 season.
Making it all the way through to the full World Rally Championship will take some time, but it's a cheap potential entry into motorsport with the WRC 9 FIA Rally Star DLC costing £7.99-£8.39 depending on your platform. The competition runs across every platform, including the PC, PS4 and PS5, and the Xbox One or Xbox Series X.
The dates are:
Round 1 – February 27-March 4
Round 2 – March 13-18
Round 3 – March 27-April 1
Round 4 – April 10-15
Round 5 – April 24-29
Round 6 – May 8-13
Round 7 – May 22-27
Round 8 – June 5-10
Round 9 – June 26-July 1
Round 10 – July 22-27
Round 11 – July 31-August 5
Round 12 – August 21-26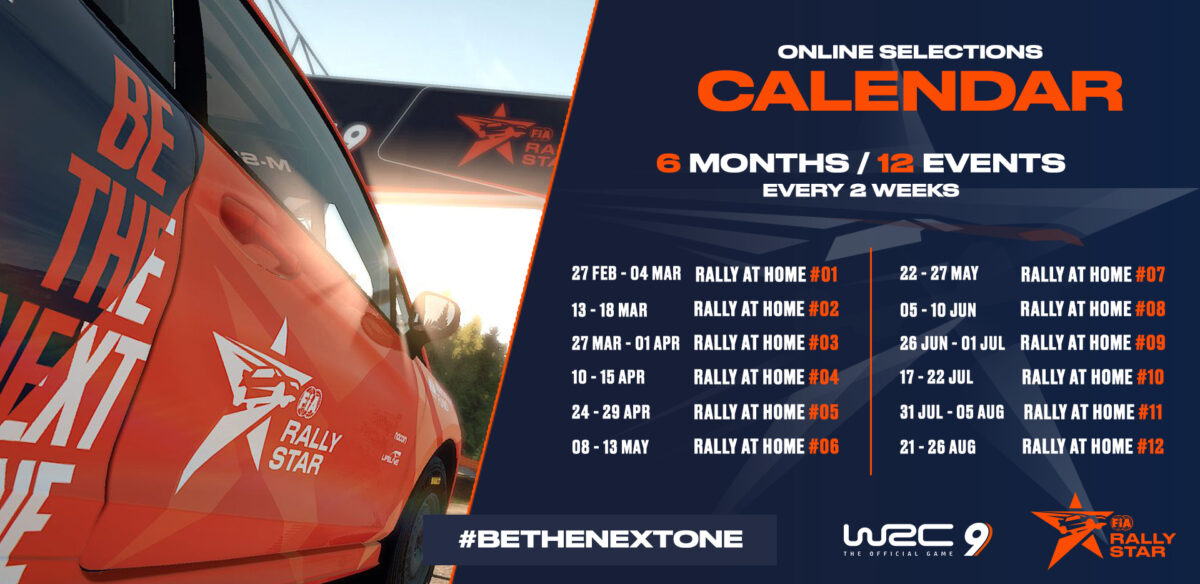 You can keep up with all the latest WRC 9 news, updates and eSports, here. Along with checking out the WRC 9 car list.
Buy WRC 9 for the Xbox One via the Microsoft Store, the PS4 via the PlayStation Store, and the PC via the Epic Game Store. Or as a physical edition, including pre-ordering the PS5 and Switch versions ahead of their release, at Game or Amazon.
You can find the WRC 9 FIA Rally Star DLC on the Epic Games Store, the Microsoft Store, and the PlayStation Store.