Reiza Studios have released a sizeable update with a range of changes. But the big news is that Automobilista 2 update V1.1.2.0 adds classic Spa, two Group C cars, and the Stock Car 1999 Omega series.
The Spa-Francorchamps layout available now is the 1993 version, and it's available to race if you've purchased the Automobilista 2 Spa-Francorchamps Pack which also includes a laser-scanned replica of the modern 2020 track, and will be expanded with the 1960s layout of 14 kilometres.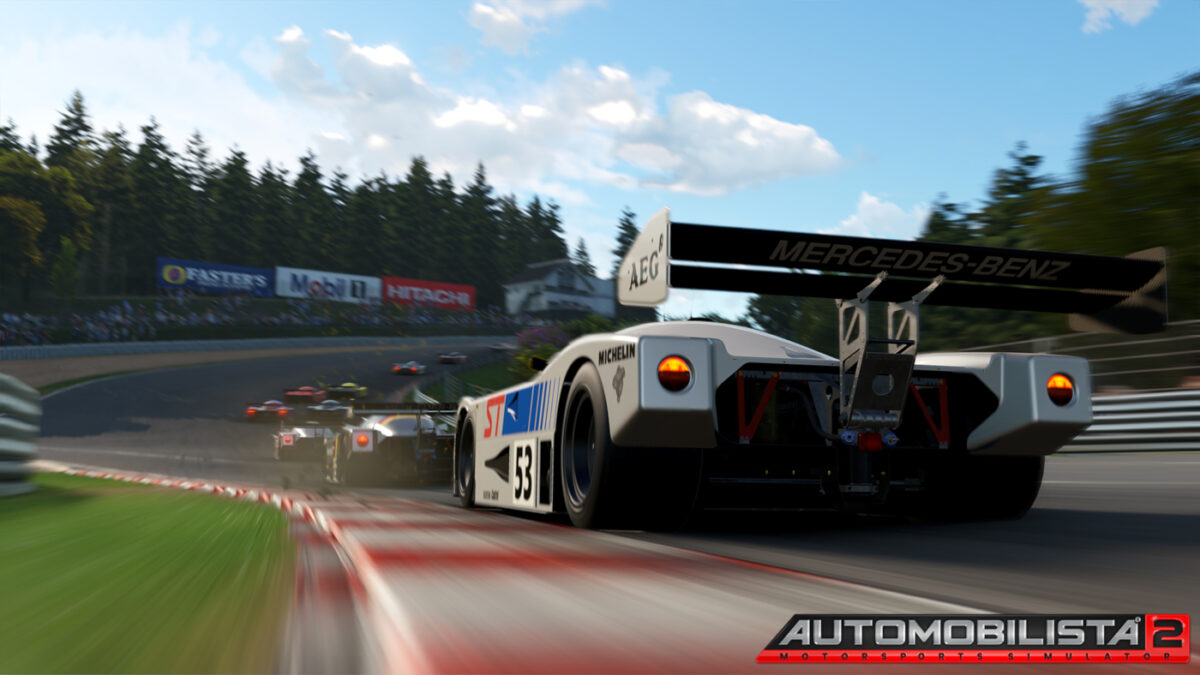 Automobilista 2 update V1.1.20 also adds two famous examples of the Group C sports cars class for roofed prototypes which ran from 1982 until 1993.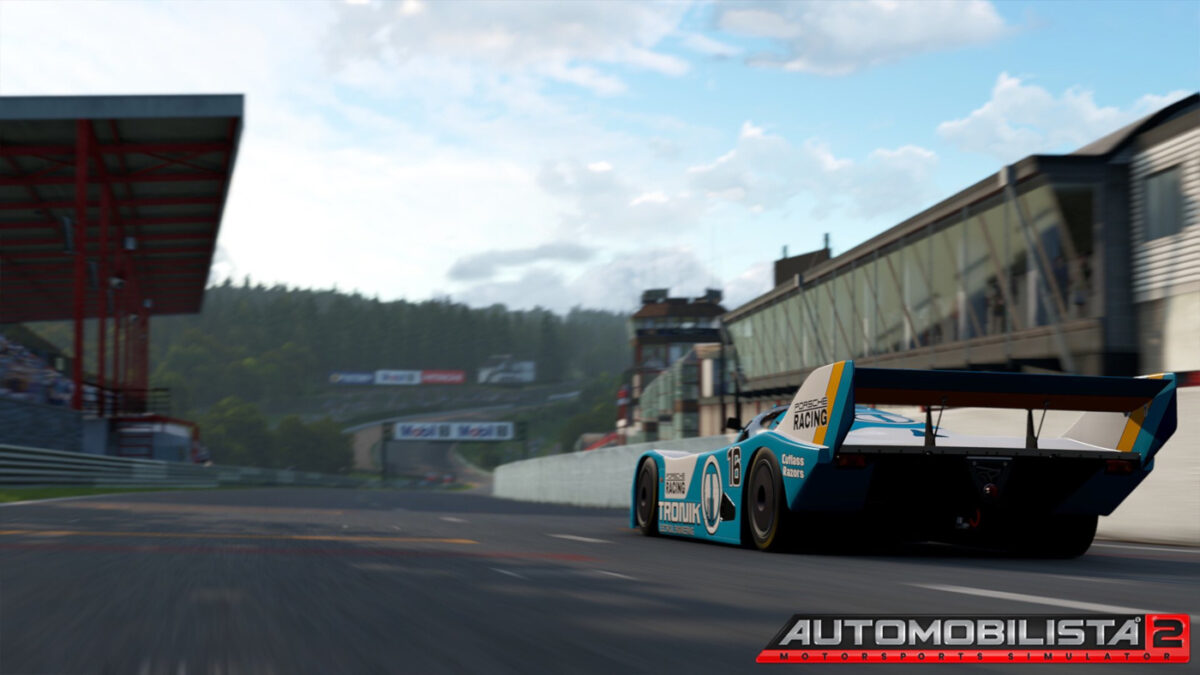 The first is the Porsche 962C which debuted in 1985, and became one of the most dominant cars in motorsport, winning the World Sportscar Championship in 1985 and 1986, the IMSA GT Championship from 185 until 1988, the 24 Horus of Le Mans in 1986 and 1987 and a variety of other series.
Notable drivers of the Porsche 962 include a host of famous names including Mario and Michael Andretti, Tiff Needell, Derek Bell, Henri Pescarolo, Jacky Ickx, Stefan Belloff, Jochen Mass, Jan Lammers and many more.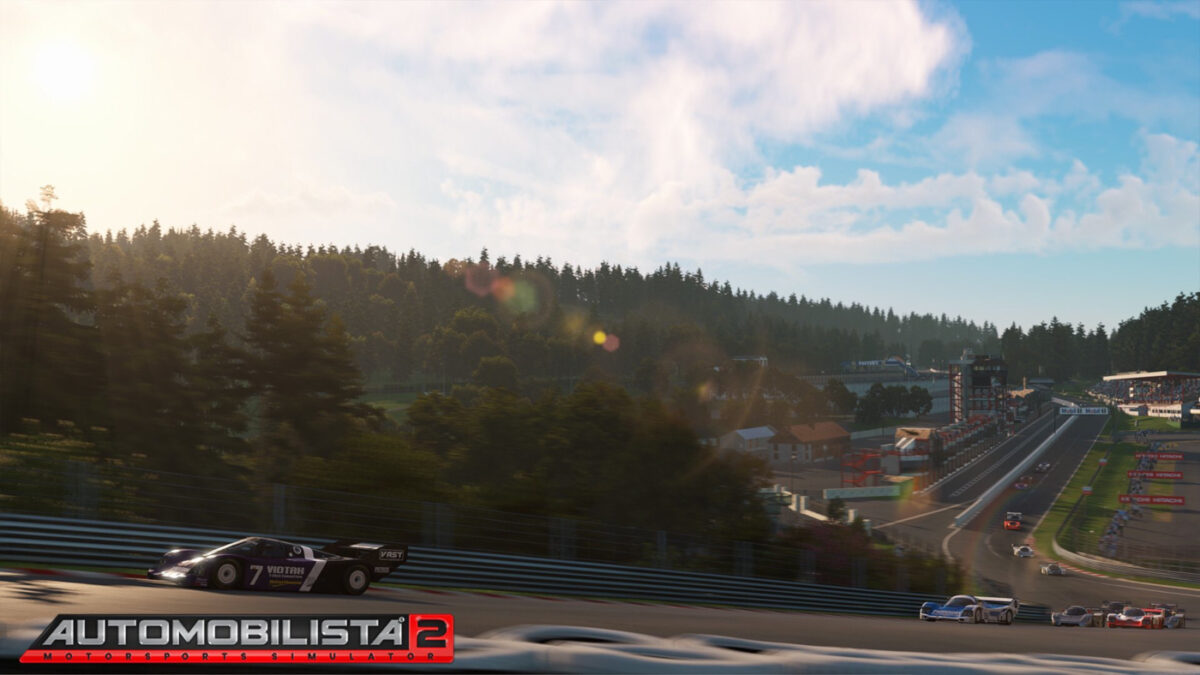 You'll be able to race against it in the 1987 Sauber C9, which was also driven by Jochen Mass. In the 1989 championship, the Sauber C9 won all races except one at Dijon Prenois, with Jean-Louis Schlesser crowned champion.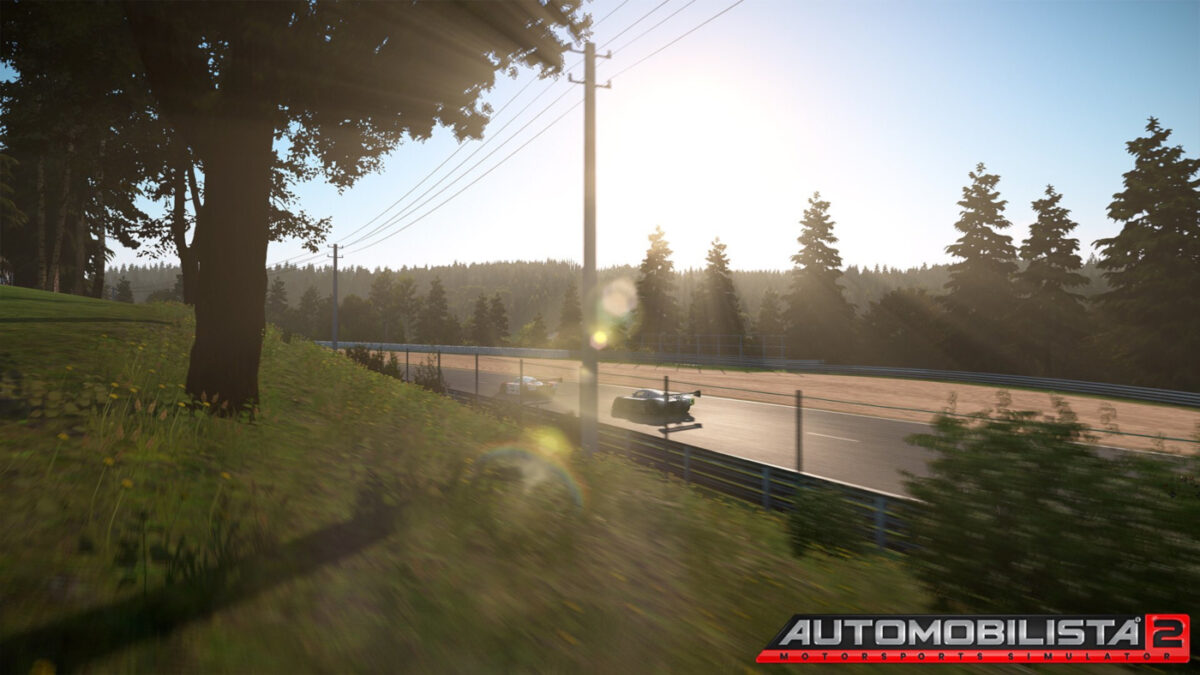 Along with the 3 litre flat-6 Porsche and 5 litre Mercedes-Benz Sauber, the update also adds the 1999 Stock Car Omega, which was the standard vehicle for the Stock Car Brasil series throughout the 1990s.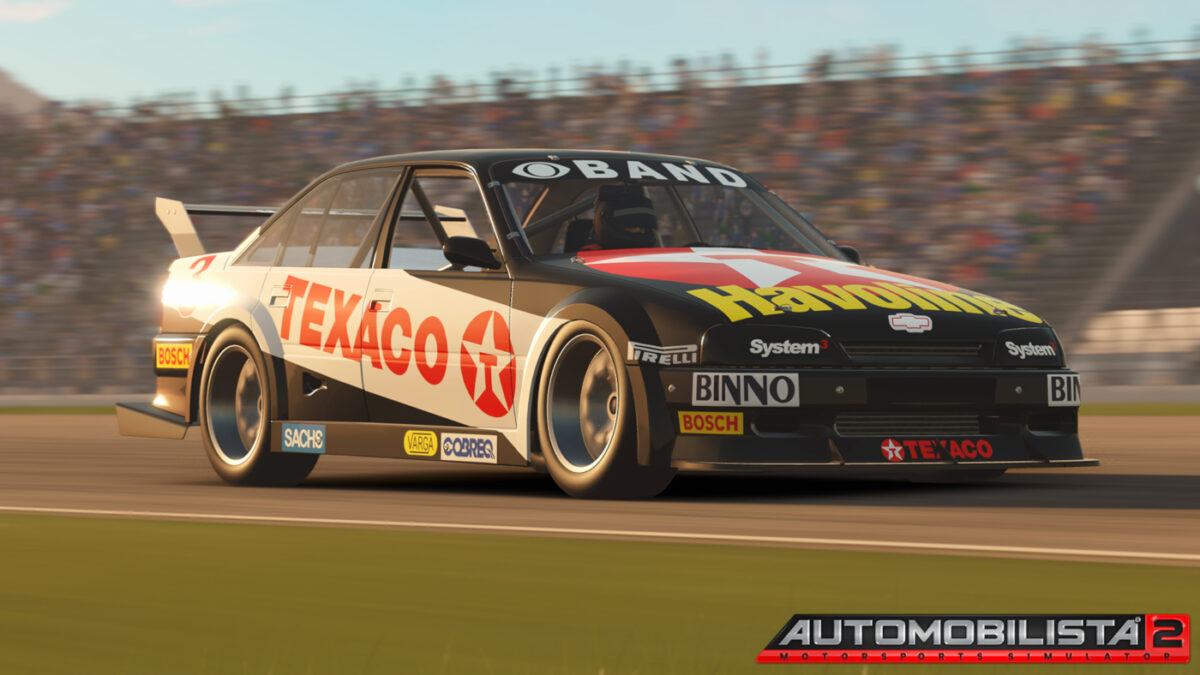 And there's also a long list of improvements and tweaks across the game, including for the UI, FFB, Physics and AI.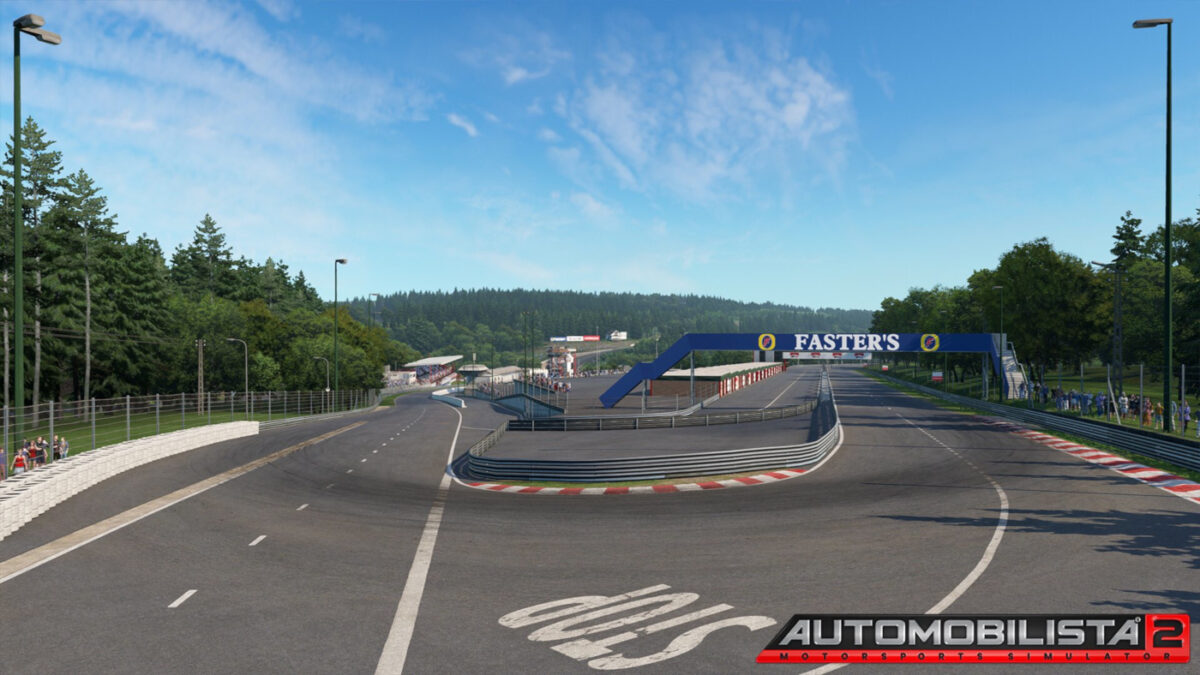 Automobilista 2 Update V1.1.2.0 Changelog:
CONTENT
Tracks
Added Spa Francorchamps 1993 layout
Vehicles
Added Group C class featuring Sauber Mercedes C9 & Porsche 962C
Added Stock Car 1999 Omega series
GENERAL
Implemented new LiveTrack wet weather rubber washing (rubber is now gradually washed away from track surface as it gets saturated with water)
Expanded available opponent classes to 9 (10 total)
Bumped headlight range from 160 to 240m for all cars
Corrected number of opponents in Championship mode to match the series current total number of opponents
Added function to set different presets of rubber depending on type of session (making option available to player will soon follow)
Added new functions to control when vehicle headlights & tail lights should remain on and DRS rules remain disabled based on track wetness threshold (previously was solely based on environment light levels)
Replaced Spa 2020 with Spa 1993 on the calendar of pre-2005 championships
UI & HUD
Re-styled event rules & regulations page
Added help texts to online Opponent settings screen
Fixed wrong value link on gear 7/8 assignments
Fixed redundant adjustable wing setup option being available for cars without such aero components
Corrected tire names for various cars using street or semi-slick compounds
Fixed missing French & German localization for track limits setting
Adjusted font size on track limit warnings labels for Rules & Regulations UI screen
FFB
Introduced routine to reset FFB in case of FFB loss (game detects the loss and reset FFB automatically, should be seamless for player)
Adjusted default FFB profile for more accurate self-aligning torque, milder force spikes over big bumps and other such sudden tire oad.change; adjusted effect from braking torque (should provide better feedback during lockups); split FX signal from Low Force Boost setting
PHYSICS
Added slow damping function to all tires (generally improves tire damping & fixes bouncing effect at very slow speeds previously proeminent in formula cars)
Added intermediate & extreme tyre compounds for modern protos, GTs & formulas
Adjusted tire tread for 60s touring cars, F-V3,, Opalas, Copas Fusca, Uno, Truck, Caterham Academy & F-Trainer
Adjusted semi-slick tire tread (F-Trainer Advanced, Caterhams, ARC Camaro)
Increased RPM threshold for reduced engine life in 2-stroke karts
Moved Metalmoro AJR diffuser center of pressure rearwards by 2cm (slightly rebalancing overall aero distribution)
Slightly falloff rates in rain for all slick tires (addressing issues with tires losing all adherence beyond a certain saturation point)
Minor stifness adjustment to GT / Proto / StockCar tire carcasses
Added minor preload resistance to open diffs in cars with more powerful engines
Adjusted Porsche 911 GT1 engine compression curve
Adjusted default gear ratios for Mclaren F1 GTR & Mercedes CLK in GT1 class
Minor crankshaft mass adjustments to F1 cars
Corrected 720S GT3 negative rear toe setting (setup reset recommended)
Moved default brake bias slightly rearwards for Copa Truck, F-Trainers (requires setup reset recommended)
AI
Various AI behavior improvements, adding car-specific parameters to improve their overtaking assesments both against human player and AI vs AI
Added car-specific overrides for previously global parameters controlling the amount of lifting off the throttle AI would do while running over puddles, & introduced new car-specific parameter controlling the amount of lifting while on wet tires (generally less than on dry tires, improves their straightline performance when going through large amounts of standing water)
Added several car-specific overrides for previously global AI parameters such as brake and reaccelaration distance thresholds, start reaction times, distance triggers for defending position
Reduced likelihood of AI crashing into wall when side by side with human
Increased AI drivers performance range
Minor AI callibration pass for performance dropoff with tire wear
Azure: Smoothed corridors in several locations
Slightly adjusted AI grip @ Bathurst, Nurburgring GP & Velocitta
TRACKS
Adelaide: reduced road mesh noise; smooth curb at entrance to T13
Imola: Fixed camera man pop up
Kyalami: removed glitchy helicopter animation
Silverstone: trimmed 3D grass clipping walls in some places; fixed a few object pop ups; consolidated some grand stands into larger objects (same materials); optimized shadows
Revised "Max AI participants" for various tracks, correcting when this differed from available garage slots
Disabled DOF blur in all trackside VR cams for tracks that have them (currently only Grade A tracks)
VEHICLES
F-V10 Gen2: fixed visual tire tread not corresponding the actual tire when switching from wet to dry
F-Classic (all gens): added Dirt/Scratch map + New UV channel 3 mapping for carbon fiber cockpit material
Copa Montana: added Dirt/Scratch map
BMW M6 GT3: Fixed red carpaint issue in cockpit view (car #91)
F-V10: Fixed visual glitch with windscreen in rain
Gol Classic B: Fixed front splitter glitch
Ultima GTR: Fixed oil pressure needle
F3 F309: corrected RPM bars range
Lancer R & RS: Livery override entry added for windscreen and wing
Corrected cockpit POV in Metalmoro AJR, Mclaren 570S, Ultima GTR
Corrected rain tire tread for F-Retros
Automobilista 2 is available on Steam for the PC, along with the Ultimate Edition, the Season Pass bundle and the Spa, Silverstone, Nurburgring and Hockenheim DLC track packs.
You can keep up with all the latest Automobilista 2 news, updates and DLC here. Or check out everything available already with our Automobilista 2 car list and Automobilista 2 track list.