Aimed at those who don't have time for the existing VRS GT Sprint or IMSA series, there's a new iRacing GT3 Challenge fixed series announced to debut in iRacing 2021 Season 2.
Revealed by Greg West on the iRacing forums, the series will offer 20 minute races, open to anyone with a B Class licence. And they'll be run using fixed set ups on the seven GT3 cars which are also eligible for the GT Sprint Series.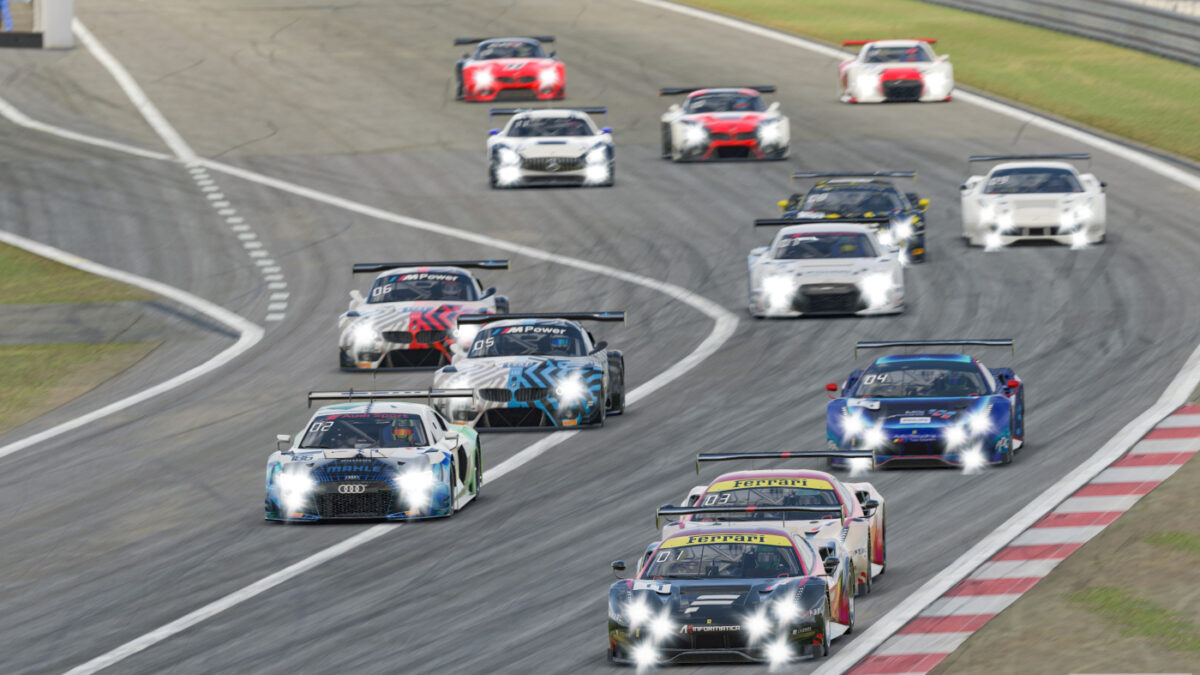 The cars available to race in the iRacing GT3 Challenge will be:
Ford GT GT3
McLaren MP4-12C GT3
Mercedes AMG GT3
Audi R8 LMS
Ferrari 488 GT3
BMW M4 GT3 Prototype
Lamborghini Huracan GT3 EVO
The races will be scheduled to run every two hours, allowing drivers to run back-to-back events with either the VRS GT Sprint Series, or the Ferrari GT3 Challenge.
Having a quick and simple GT3 series for drivers to jump into seems like a potentially good idea, and one which makes for an easier alternative to Assetto Corsa Competizione, for example. Although I definitely love longer races and pit stop strategies, they do take more commitment. Especially if you're developing or downloading set-ups for an open series.
And it means even more options if you've invested in buying a GT3 class car, especially if you like short fixed races, as the Ferrari GT3 will essentially be available all day between the two Challenge series.
Some of the downsides will be if it means smaller fields for the existing GT3 and multiclass races. And with fixed set-ups and a multi manufacturer field, it could see everyone simply jump into whichever car best suits the circuit each week.
So are you interested in the new iRacing GT3 Challenge fixed series announced for next season? Would it tempt you into trying the GT3 Class if you haven't already?
You can sign up to iRacing, here (and credit your referral to ORD, which we'd appreciate!). And see all vehicles included in your basic subscription, or what you can access by paying more, in our full official iRacing car list, here. Or check out all of the included circuits, and the others you can buy, in our full official iRacing track list, here.