Codemasters continue to add fixes and improvements to the latest in the Formula One series with F1 2020 update 1.17 released for the PC, Xbox One and PS4 editions, with the build coming to the Google Stadia shortly.
A number of issues should now be resolved, including having issues starting the game with a steering wheel plugged in, and having tyre temperatures at absolute zero if you rejoined a session – which makes life a bit tricky.
It also coincides with a big sale across the F1 franchise on Steam, with F1 2020 currently 70% off until March 29th, 2021, meaning it costs £13.49 rather than the usual £44.99. And all the previous F1 games dating back to 2012 are 75% off, meaning you can get the 2012 or 2014 edition for £1.19 each, the 2016 version for £2.49, F1 2017 for £3.74, the 2018 game for £4.99, or F1 2019 for £7.49. There are also discounts on bundles and DLC.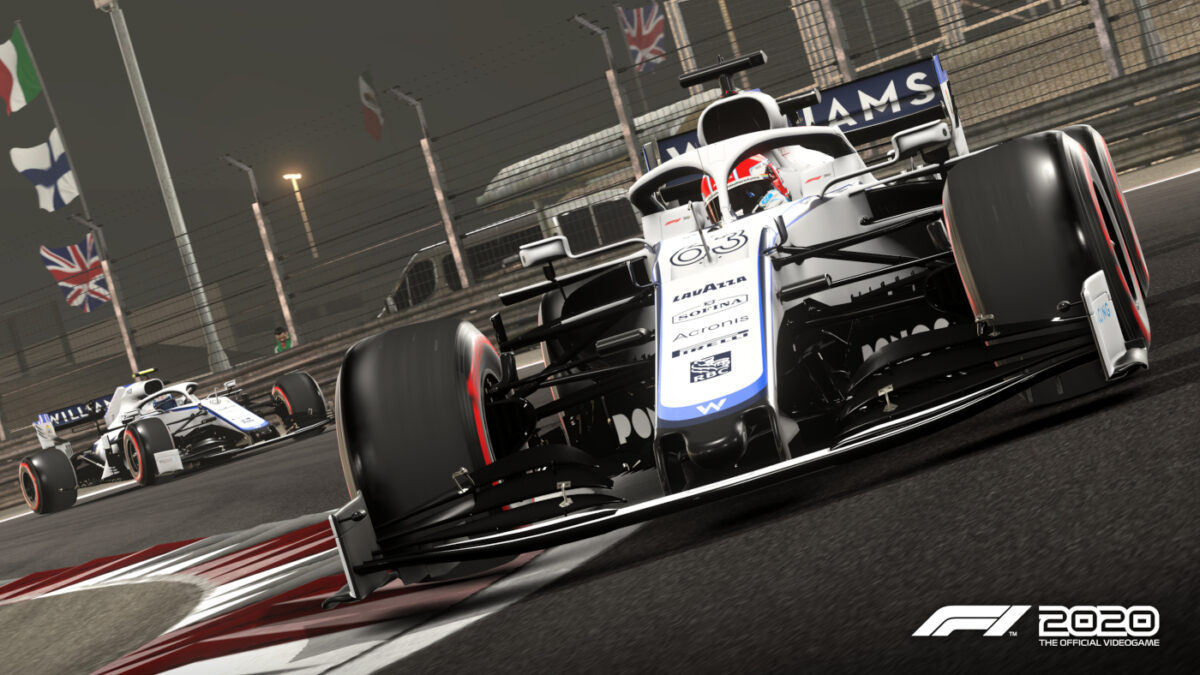 F1 2020 Update 1.17 Patch Notes:
Addressed an issue where tyre temperature could be at absolute zero after re-joining a session.
Addressed an issue starting the game with a steering wheel plugged in.
Addressed an issue with countback and declaring a winner when finish a world championship on the same points as another driver.
Addressed an issue where the incorrect message could be displayed when overtaken in the safety car queue.
Parc Ferme rules are now correctly retained in Leagues after using split-weekends.
Lap counter will now show the correct lap in Spectator after a formation lap.
Addressed a crash when viewing replays of F2™ races after completing the F2™ portion of a career.
Addressed an issue where players were unable to join a Private League with an access code.
Addressed an issue where blue flags could be shown to all players if someone quit and re-joined on the formation lap.
Addressed an issue where the yellow flag message could persist after the Safety Car had gone on after a player had quit and re-joined a session.
Don't own the game yet? F1 2020 is available for the PC on Steam, the Xbox One on the Microsoft Store, the PS4 on the PlayStation Store, and the Google Stadia. And you can order physical copies from Game and Amazon. The links for the Xbox One and PS4 digital downloads will also let you access free trial versions.
You can also check out the latest F1 2020 news and updates, here. As well as seeing all the historic and support class cars available to drive in our F1 2020 car list.