Last updated on August 4th, 2021 at 01:17 am
It's hard to know where to start with the announcement that Simbin Studios are closing the GTR3 Discord channel while the project undergoes a necessary restructure. The sim racing game was announced in early 2017, covered in some sparse updates through until August 2019, and an official Discord channel launched in December 2020. Now it's being closed.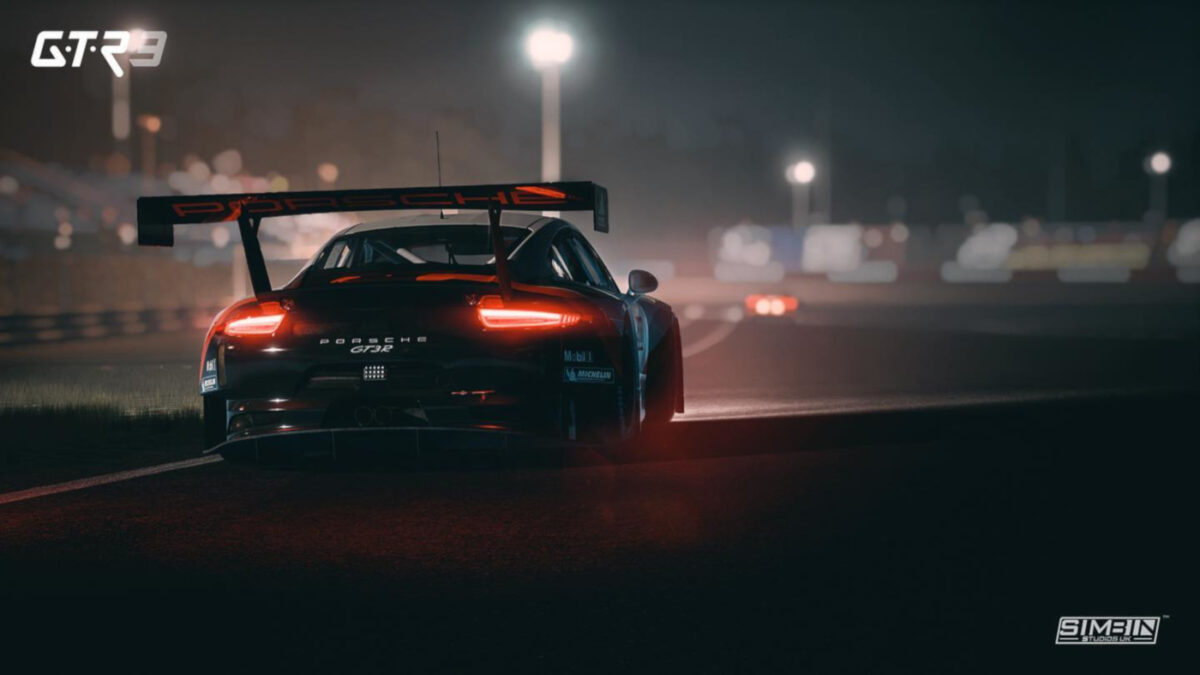 Why does this matter? Well, the Simbin and GTR names are still revered by members of the racing community that remember the games produced in the mid 200s, including GTR, GT Legends, Race and Race Pro. These were developed by a team which began as modders for Image Space Incorprated's F1 2002, created a number of good racing sims, and then renamed themselves Sector3 following the release of RaceRoom Racing Experience. The former SimBin actually went bankrupt in 2014, before reforming as Sector3 Studios in what was claimed at the time to be the easiest way to go through a restructuring process. And which seems to have worked for Sector3 Studios and Raceroom, seven years later.
Meanwhile the SimBin name re-emerged in 2016, this time as SimBin Studios UK located in Liverpool, and a plan to create cross-platform racing titles. And both developers are part of KW Automotive GMBH, which runs KW Suspension and a number of other car parts companies, along with sim hardware brands Ascher Racing and TrackTime
So there was some hope when the Discord channel was announced – but so far the only game related news in three months was a job advert for a Technical Artist to join the team. And now it's closing, with the following announcement posted across all SimBin social media.
Simbin Studios' GTR3 project is undergoing a necessary restructure, and as part of that we'll be closing the GTR3 Discord channel at 18:00 UTC on Friday March 26th. We know this will be disappointing, but we believe it's the best and most honest thing to do. We would like to thank everyone who has joined the community and followed our social channels, while sincerely apologising for another false start.
Work on the project will continue behind the scenes. But from now on, there will be no more empty promises. No more optimistic statements. We know we've let you all down: not just once, but on more than one occasion over the years.
The drive to make GTR3 has always been real: we all want to make something worthy of the GTR name and that desire is still there. The development team has worked hard and made genuine progress. Unfortunately a combination of issues has hindered delivery. The problems have been compounded by over-optimistic communications – but as gaming history shows us, optimism doesn't deliver results.
You deserve more.
Now is the time to reset and go again. The good news is that there is fresh impetus behind the project. Simbin Studios UK is part of the KW Automotive group and sits alongside Sector 3 Studios – the team behind the venerable RaceRoom sim. KW has a rich heritage in motorsport and brings real-world knowledge to the table, supporting teams in top-line series the world over. The RaceRoom studio has produced an amazing array of content and is fully embedded in the sim racing world. KW's portfolio also includes high-end race sim hardware brands TrackTime and Ascher Racing, making sim frames and amazing direct-drive wheels respectively.
The solid talent in Simbin Studios UK will be backed up by additional resources and a fresh plan. When we re-emerge from this self-imposed exile, it will only be with real, hard facts – from day one.The lessons have been learned.
So as Simbin Studios are closing the GTR3 Discord and restructuring the project, it seems fans might have to wait a while longer before anything concrete emerges about the game. On the plus side, it would be good for the studio to be ready and waiting with something to release as a demo or trial before they start trying to build excitement again, but on the other hand, will anyone still be interested after so many false starts over the last few years?
Hopefully it won't be another year or two before there's more positive news about Simbin and GTR3. If only to find out what has been going on for the last five years while the sim racing world has been evolving faster than ever.