Last updated on June 6th, 2021 at 03:03 pm
Despite being announced on April 1st, it seems there's going to be a new open wheel car available on the sim racing service, with the Formula Vee coming to iRacing for free in June, 2021.
The Formula Vee will be a rookie class open wheel series. And it should be popular as the real world series has been running since 1964 in the U.S, with other series in the UK, Ireland, Canada, Australia, South Africa, Germany and New Zealand. Based around a pre-1963 Volkswagen Beetle, the stock parts are combined with a tube frame, fibreglass or carbon fibre body, and racing tyres. Which means a cheap, entry-level motorsport racing series, and the potential for a lot of fun when it comes to sim racing.
A Formula Vee car weights a minimum of 465kg with a driver, and has a top speed of around 120mph using the 1300cc air-cooled engine, although some series focus on the 1600cc version. While the standard VW engine will produce 35-40hp, this is typically increased to 90-95hp with a larger carb and some tuning work. Famous names to have competed in the series include Niki Lauda, Emerson Fittipaldi, Keke Rosberg, Jochen Mass, Nelson Piquet and Jochen Rindt.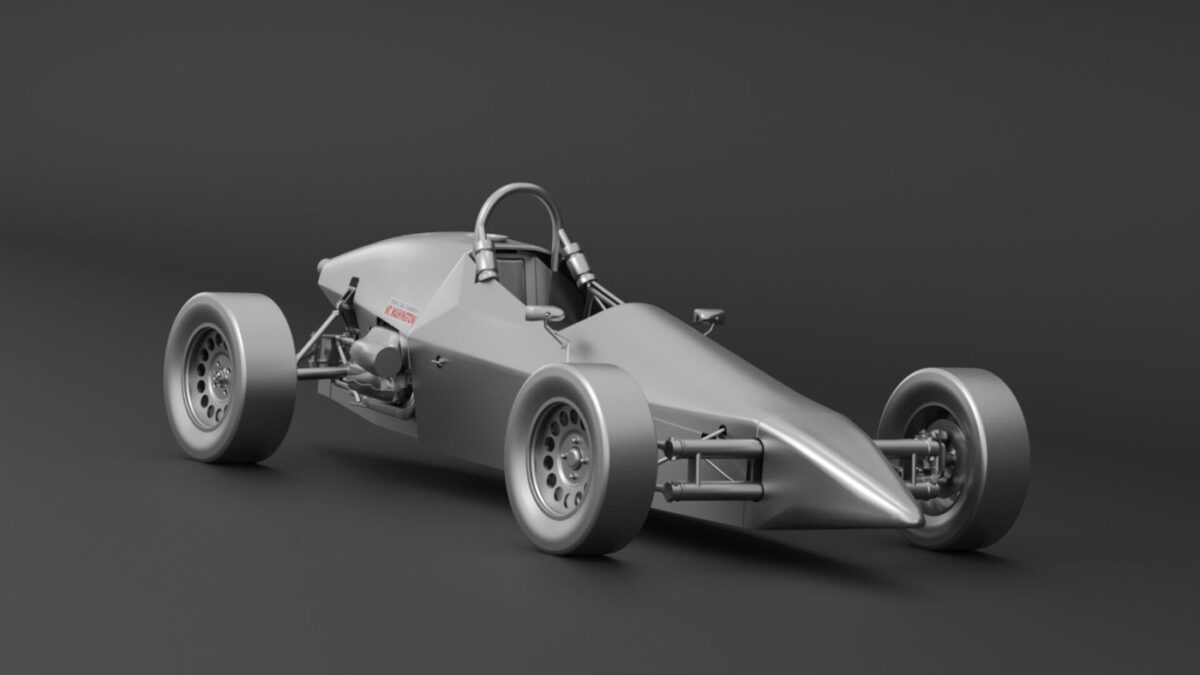 It's interesting that the Formula Vee coming to iRacing for free has been rendered with a Mount Washington sticker, which refers to the Mouth Washington Hillclumb Auto Race. Also known as the Climb to the Clouds, it's one of the oldest events in the U.S, predating Pikes Peak and the Indy 500. First held in 1904, the 7.6 mile route was last run in 2017 with Travis Pastrana clamining the fastest time, and is due to take place on July 8-11th 2021 after the 2020 event was postponed.
The other notable point is that iRacing refer to it 'completing the open-wheel ladder', which will now start with the Formula Vee at Rookie level before going through the existing series, which are:
Rookie: Formula Vee.
D Class: Road to Indy USF2000, Formula Renault 2.0 and the Skip Barber Race Series.
C Class: F3 Championship, Indy Pro 2000 Championship, NTT Indycar series, Indycar series oval fixed.
B Class: Classic Lotus Grand Prix, Dallara Formula IR, NTT Indycar Series, Formula 3.5.
A Class: iRacing Grand Prix Series.
A new car for free is always a good thing, although some people have suggested it may lower the participation in some of the other open-wheel series. The most obvious impact is likely to be on the Skip Barber series, which is the current entry-level open wheel car, and is the easiest to drive with the least power. As a Skippy fan, I can understand that worry, but I think it may actually help to have an earlier introduction to that motorsport discpline, as it can take a long time to truly master the Skippys, especially as the cars can be rather fragile, especially with the new damage model.
And the lack of aero in Formula Vee means drivers progressing through should be able to utilise the sliding nature of the Skippy more effectively if they choose that route rather than the USF2000 or Formula Renault cars.
In other news, iRacing 2021 Season 2 Patch 3 is scheduled to be released on April 6th.
You can sign up to iRacing, here (and credit your referral to ORD, which we'd appreciate!). And see all vehicles included in your basic subscription, or what you can access by paying more, in our full official iRacing car list, here.
Or check out all of the included circuits, and the others you can buy, in our full official iRacing track list, here. And keep up with all the latest iRacing news, updates and eSports, here.