There's a new flagship wheel from the sim racing hardware company, with the new Thrustmaster Formula Wheel Ferrari SF1000 Edition released. It's a replica of the wheel found in the F1 car, to celebrate Scuderia Ferrari racing at it's 1,000th Grand Prix in 2020, and is officially licensed.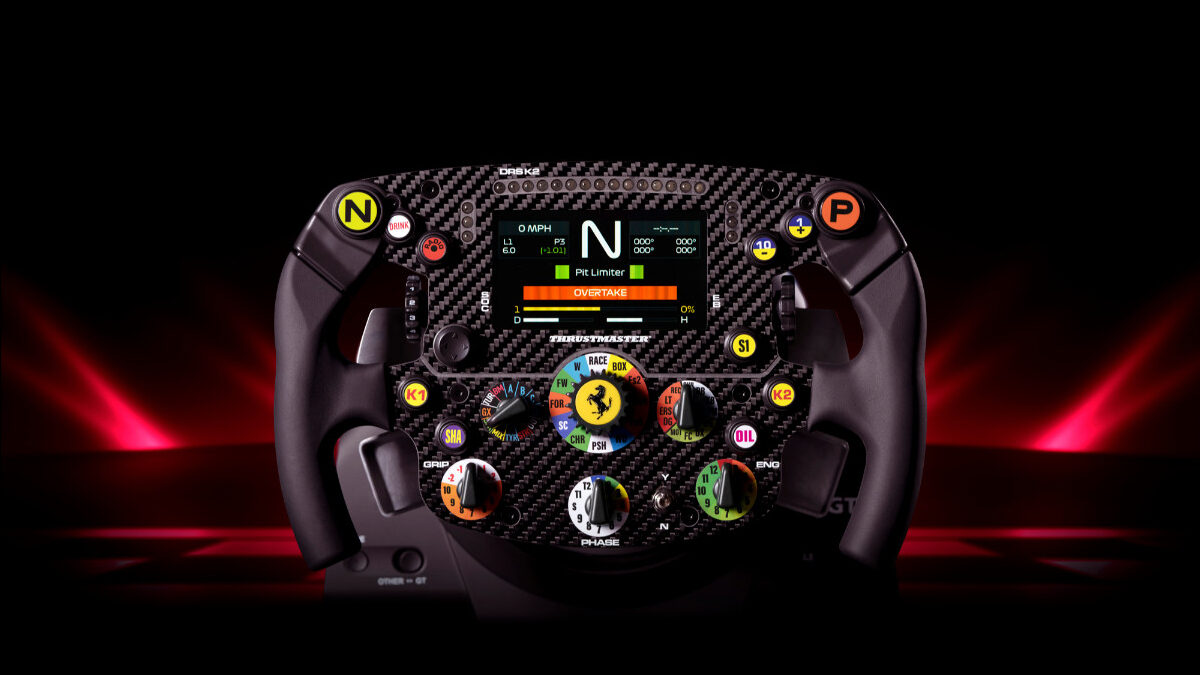 The first thing you might notice is the 4.3″ interactive screen, which can display up to 69 items of information to keep you fully informed about your car. And for launch, Thrustmaster has included native integration for the race dash from the F1 2020 game on PC and PlayStation, while Xbox owners will need to use the Thrustmaster TM Connect Web platform.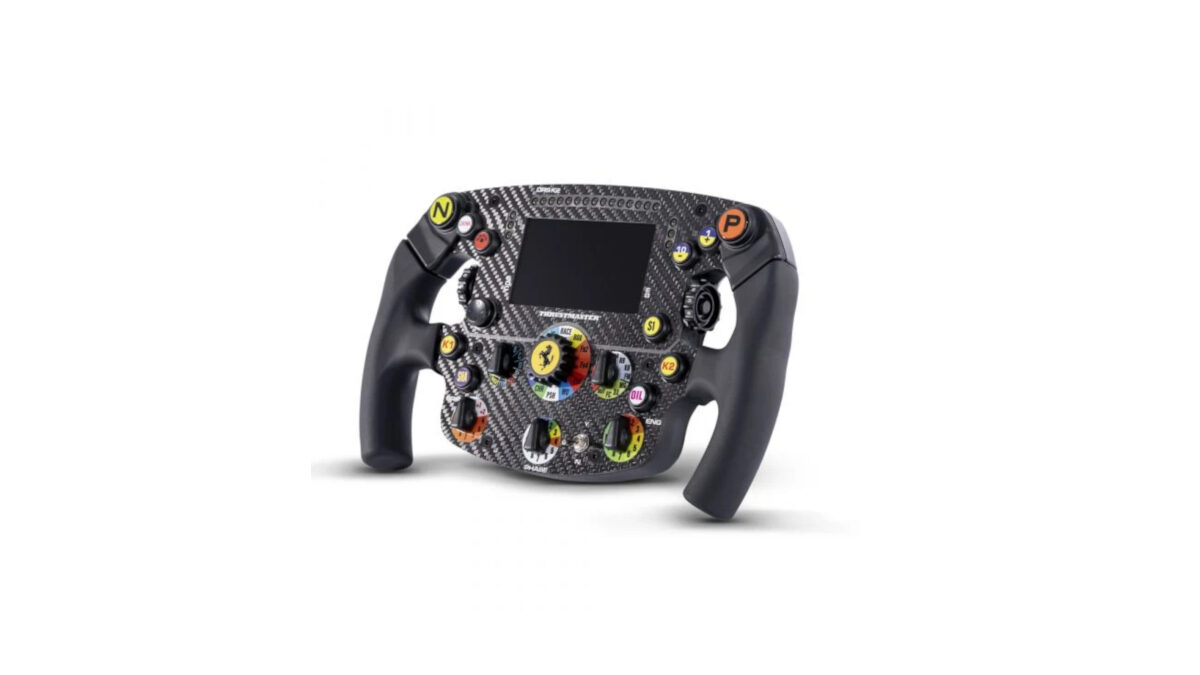 But everyone will also get updated by the LED display, with 15 lights for engine revs, and six for marshall flags. So you shouldn't miss a caution, unless you're distaraced by the 3mm thick, 100% carbon fibre faceplate. Or you're busy adjusting up to 25 physical action buttons, with seven encoders (including two thumbwheels).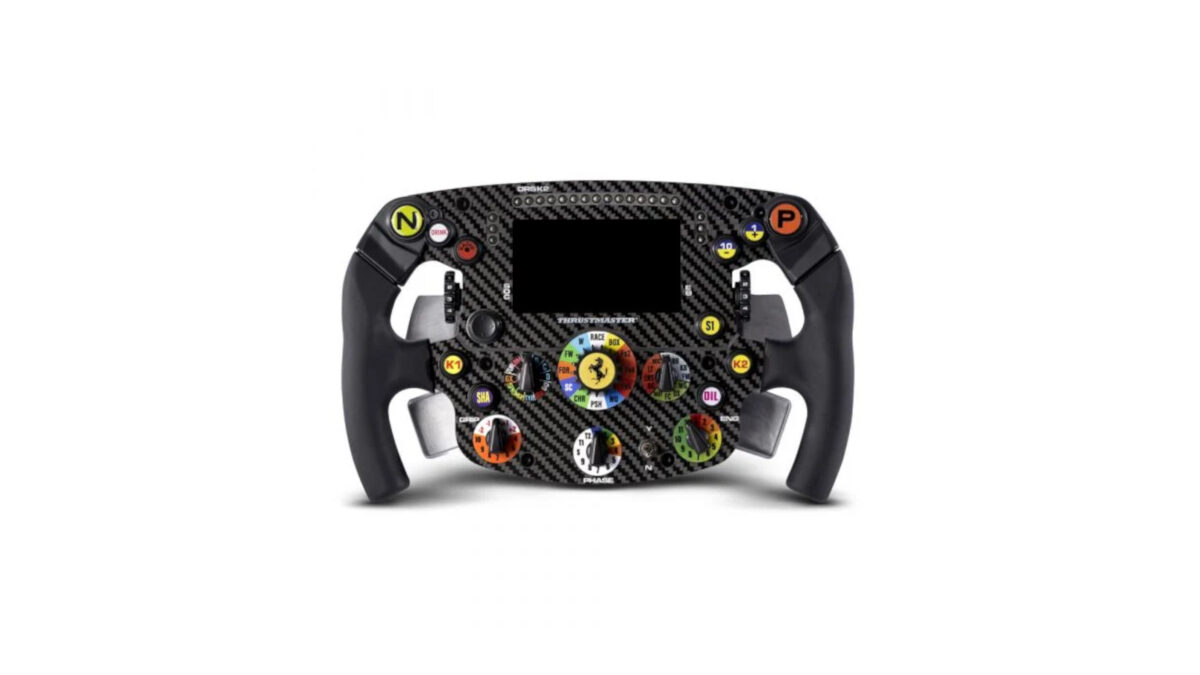 You also get textured rubber grips and aluminisum paddle shifters which feature both push/pull and magnetic technology. But you can also easily swap them out the T-Chrono paddle shifters sold separately if you prefer. And speaking of swapping, the new Thrustmaster Formula Wheel Ferrari SF1000 Edition also has a quick release system for easy changing on compatible wheel bases. You also get two cusomisable analogue paddle shifters.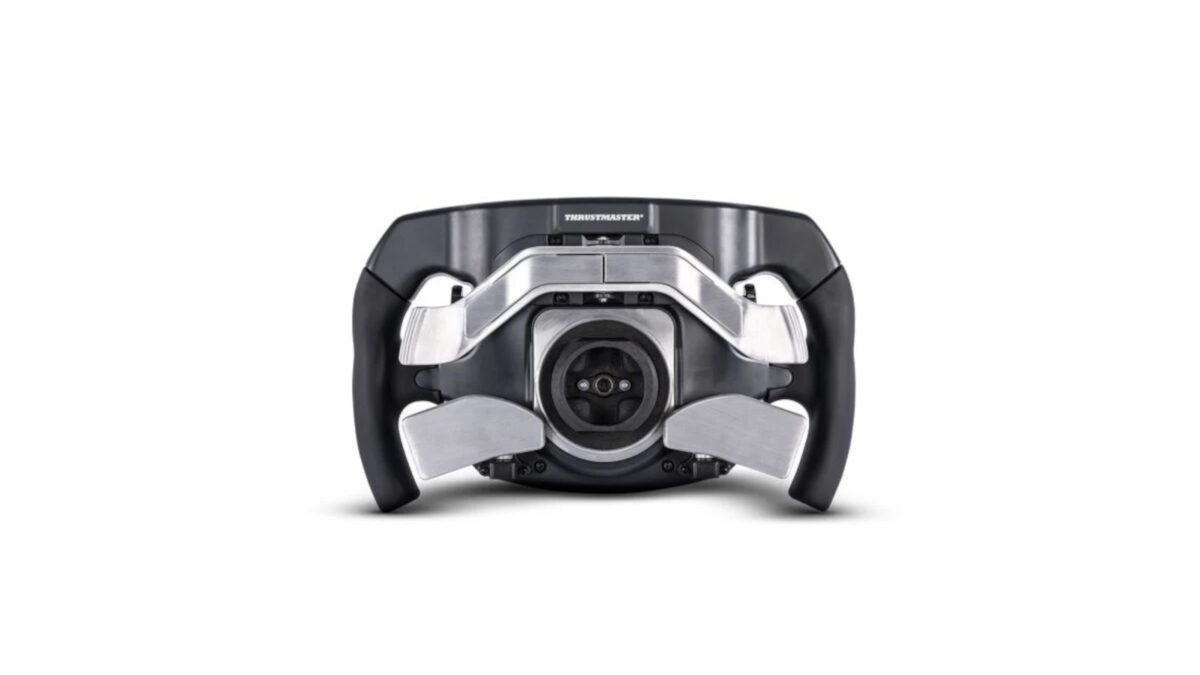 So the new Thrustmaster Formula Wheel Ferrari SF1000 Edition becomes the new flagship rim for the company, and is fully compatible with the TS-PC Racer, T-GT Servo Base, TS-XW Servo Base, TX Racing Wheel Servo Base and T300 Racing Wheel Servo Base (not the T500RS wheel base). It costs £329.99 from the Thrustmaster store or via resellers.
It's not the only Ferrari licensed product from Thrustmaster, which includes the T80 488 GTB edition and Ferrari 458 Spider racing wheel at the entry-level end of the spectrum, and also includes the Ferrari F1 wheel add-on, which is a replica of the 2011 F1 car.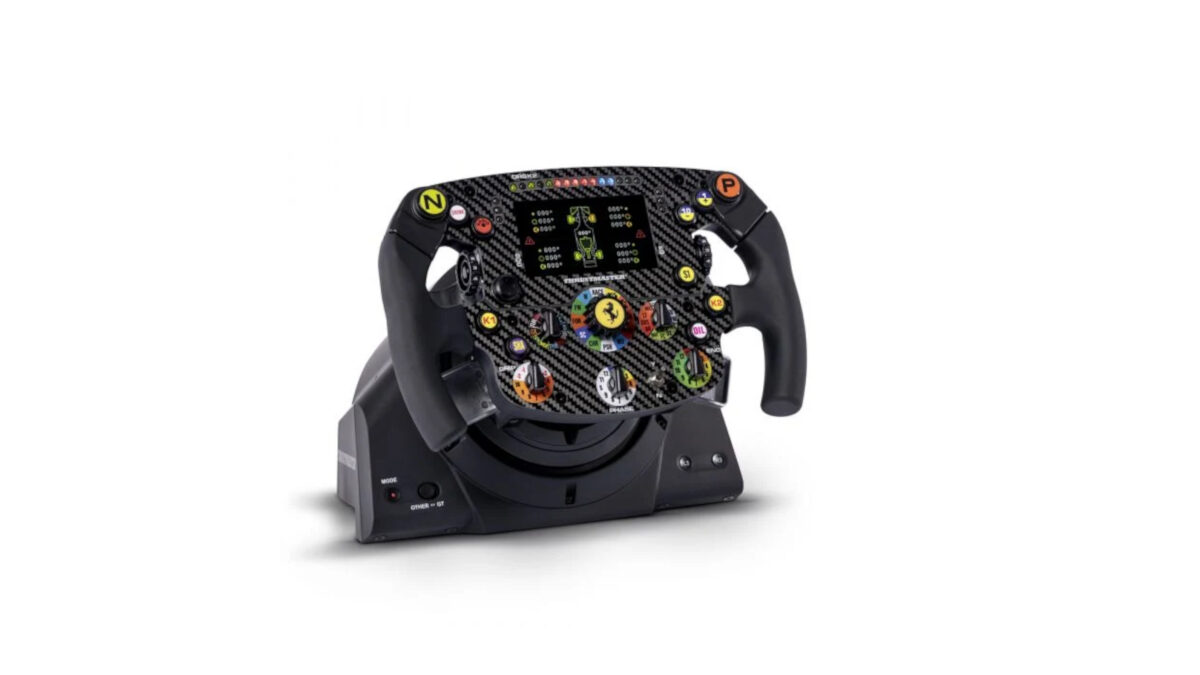 Keep up with the latest news, offers and more from Thrustmaster, here. Or check out all of our articles on sim racing wheels and pedals. And if you're just starting out, take a look at our guide to the best sim racing wheels for beginners, here.