Following the latest tournament update and Off-Road Car Pack DLC comes a Wreckfest Super Truck Showdown hotfix with some tweaks and changes to the new content. And a few small changes for existing vehicles.
Most of the fixes are for the visual elements of the new Trophy Runner and Trooper, which appear in the DLC alongside the Sandstorm. And importantly, the hotfix also cures an issue caused by resetting on the outside of turn 3 at the new Rattlesnake Racepark circuit, which would have seen your car fall into an endless void. So that should make things a bit less traumatic.
Other fixes include the suspension on the Starbeast SS, the correct gearing tuning options for the Step Van, and the Bumper Car no longer appears in the garage, but does get an improved clutch.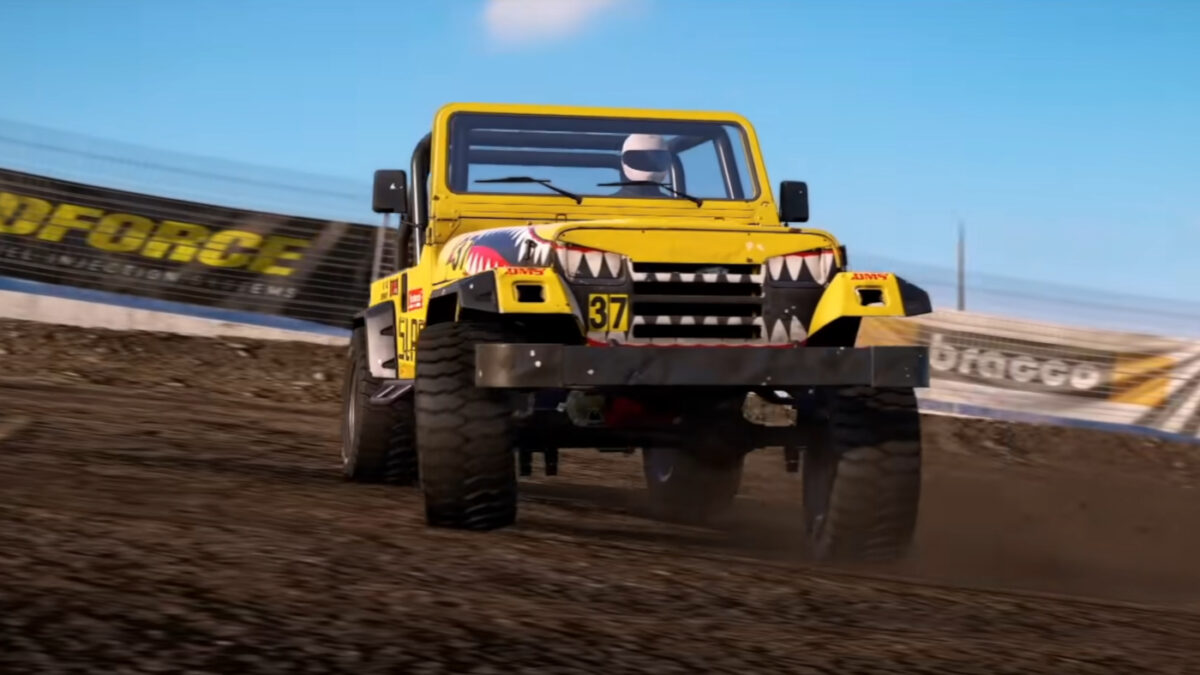 Wreckfest Super Truck Showdown Hotfix Changelog
Game version
PS5: 1.004.000
PS4: 2.04
XB1: 2.0.4.0
PC: 1.275536
TOURNAMENT
(PS5) Leaderboards now work correctly.
(PS5) Target scores and rankings are now displayed correctly in the tournament event details view.
SYSTEM
(PS5) Fixed a rendering issue with texture filtering that resulted in textures appearing blurry at medium to far distance.
(PS5) Game no longer crashes to "Out of Vertex Buffer Memory" with certain track and vehicle combinations.
MULTIPLAYER
(PS5) Increased visual damage intensity so that it now matches offline game modes.
GAMEPLAY
(XB1/PS4/PS5) Trophy Runner no longer glitches when landing a jump.
(PS5) Improved dynamic dirt for a number of vehicles.
(PS5) Increased dynamic dirt accumulation speed.
Trooper "Savage" and "Gona" wheels now have correct mass and inertia.
Decreased brightness of Trooper and Trophy Runner tail/brake lights.
A number of Trophy Runner wheels now have correct inertia.
The standard Starbeast SS suspension no longer has raised rear.
Step Van gearing tuning options are now in correct order.
Bumper Car (TL) no longer appears in the garage.
Improved Bumper Car clutch.
Resetting outside the turn 3 of Rattlesnake Racepark no longer results in the car falling into void.
Smoothing groups are now correctly applied on the Sandstorm steering wheel.
Installing Trophy Runner "None" grille now correctly also removes headlight covers.
Installing Trooper "None" grille now correctly also removes headlight covers.
Trooper exhaust stack no longer deforms wildly.
Keep up with all the latest Wreckfest news, updates and content, right here. And you can see all the vehicles officially available in the game, from motorised toilets to trucks, with our Wreckfest Car List.
You can buy Wreckfest digitally on Steam for the PC, on the Microsoft Store for Xbox One and the PlayStation Store for PS4. Or via Game or Amazon.