It's not really a surprise as NASCAR and iRacing announce a new partnership. But it should reassure fans of American oval racing about the future, as iRacing is now the "official simulation partner of NASCAR", which is a step up for a licensing relationship that's been around for more than a decade.
The partnership agreement is probably more about rubber stamping the current close working relationship between the two companies, rather than signalling something new. After all, we've already seen iRacing involved in releasing potential new NASCAR race tracks into sim racing, collaborating on the new NASCAR Next gen cars, and both eSports and training for the real world racers.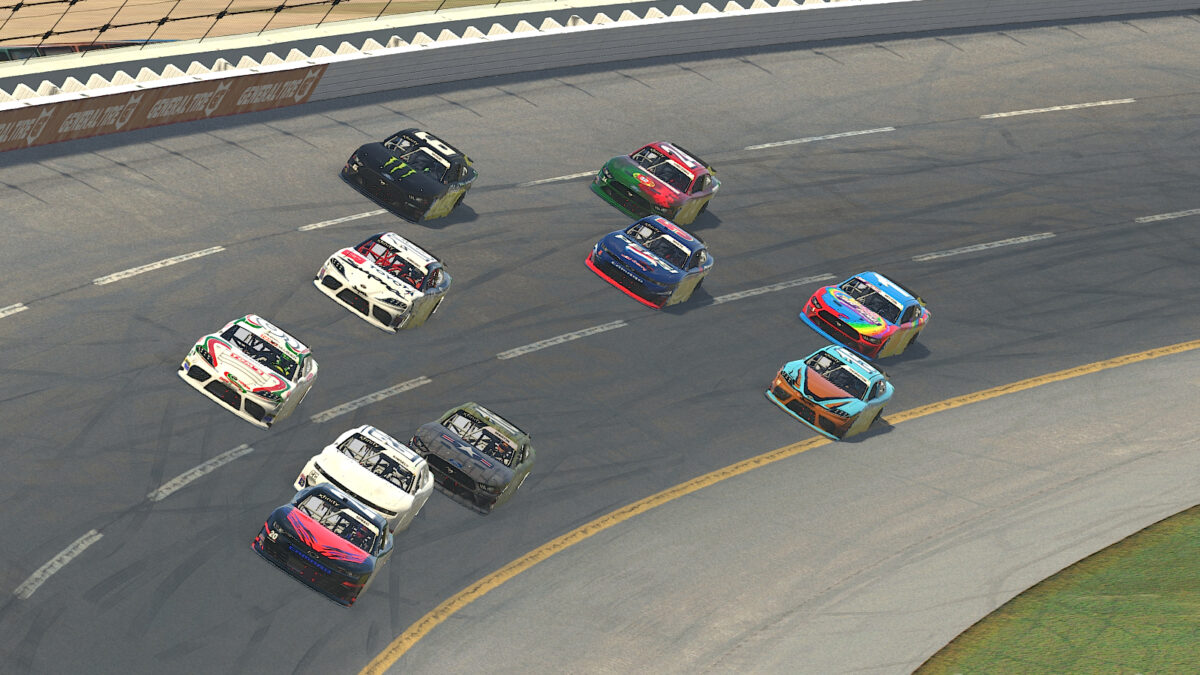 It's also quite specific in referring to the 'simulation' partner, meaning that it probably won't impact other licensed NASCAR racing games as opposed to sims (e.g. the NASCAR Heat games and eNASCAR Heat Pro League series). But it probably means you won't be seeing official NASCAR events on other racing simulations in the near future. Although it'll be interesting to see where the line is drawn between game and sim.
Considering the success of the eNASCAR Coca-Cola iRacing Series and eNASCAR iRacing Pro Invitational Series, it's not a bad thing to build a more formal partnership between the real and virtual racing organisations. And iRacing has been the main choice for sim racers looking for American stock car racing for a long time.
"NASCAR fans know and love iRacing for their accomplishments in the development of virtual racing series, but what many may not realize is that the company is so much more than just an esports partner," said Tim Clark, senior vice president and chief digital officer, NASCAR. "iRacing is a full-on technology partner in every sense of the word, and their best-in-class simulation and engineering capabilities are helping us innovate across multiple layers of our business– whether that be in designing new race tracks, developing new race cars, creating compelling digital content, or providing a virtual training ground for the next generation of NASCAR stars."
"NASCAR has been immensely supportive of iRacing over the past decade, and a huge contributing factor in our growth as an organization," said iRacing president Tony Gardner. "From their world-class support of the eNASCAR Coca-Cola iRacing Series for more than a decade, to the explosion of new initiatives like Pro Invitational events and track development projects, NASCAR's assistance has helped iRacing remain at the forefront of the esports industry while also taking our organization to exciting new places. We're incredibly excited to extend our partnership, and look forward to continuing to evolve these efforts for years to come."
Real and virtual motorsport had started moving closer together before the pandemic in 2020, and received a big boost during the various lockdowns and sporting restrictions in place around the world. And it seems that the support of the FIA, NASCAR, and even the Olympics isn't going to be slowing down in the near future, which is good news for all sim racers.
You can sign up to iRacing, here (and credit your referral to ORD, which we'd appreciate!). And see all vehicles included in your basic subscription, or what you can access by paying more, in our full official iRacing car list, here.
Or check out all of the included circuits, and the others you can buy, in our full official iRacing track list, here. And keep up with all the latest iRacing news, updates and eSports, here.