The latest update, iRacing 2021 Season 3 Patch 4, has now been released, and it's a fairly small 87Mb download for you to install before a weekend of sim racing.
Most changes are to the UI, but the big news is that the Old Damage Model has been re-enabled for the Porsche 911 GT3 Cup (991) to apparently take advantage of some updates and improvements. So be aware if you're planning on taking the German racing car out for some virtual motorsport (including the current qualifying series for the 2022 Porsche TAG Heuer Esports Supercup).
Other than that, it's all fairly minor fixes, although you can finally buy tracks directly from the new UI series schedules. Which should save a bit of time and effort to make sure you have the right circuits available for each championship.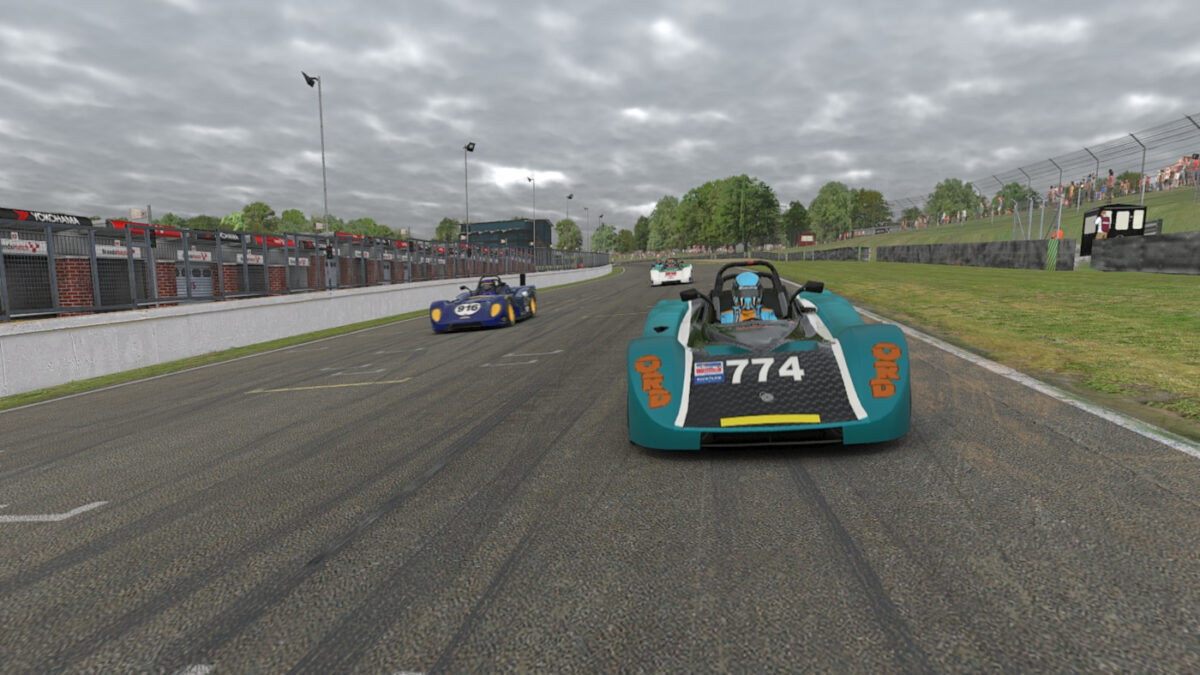 iRacing 2021 Season 3 Patch 4 Release Notes:
iRACING UI:
Series Schedule
Inside the Series Schedule, users now have the option to purchase an unowned track.
Hosted Racing
When changing the selected track for a Hosted Session, the number of maximum allowable drivers now switches to the default maximum amount for the new track.
Fixed an issue where the multi-car selection window could appear empty for Test Drive Sessions created from a multi-car Hosted Session.
Teams
Fixed an ungraceful error that could display when a user attempted to register themself for a second team.
Leagues
The ability to set a Starting Grid for the Feature Race of a Heat Racing weekend for Hosted League Sessions has been added.
– – All drivers permitted to enter the Session must be added to the Starting Grid in order for them to proceed to the Feature Race.
– – The number of drivers to advance to the Feature Race must be specified in the Heat Racing configuration of the weekend.
Time Attack
When in use, the appropriate level of Qualifying Conduct Scrutiny used during a Time Attack Competition is now displayed.
Paint Shop
Fixed an exciting typo in the title bar of the Team Paint Shop!!!
Fixed an issue with the Paint Shop modal window where it could get stuck in a loading state when changing cars while unsaved changes were present.
Store
If you purchase an item via the Classic Membersite while viewing it in the iRacing UI, it's ownership status now immediately updates correctly.
My Account
A "Manage My Account" button has been added to the My Account window.
Profile
Fixed a bug where Division was displaying incorrectly by one number off.
Corrected an issue that caused some Awards and/or their completeness percentage to display incorrectly.
SIMULATION:
Rendering
Fixed a Simulator crash issue seen at night when DNSM is set to 1 light and PSSM shadows are disabled.
CARS:
Porsche 718 Cayman GT4 Clubsport MR
A new fixed paint scheme has been added.
Porsche 911 GT3 Cup (991)
The Old Damage Model has been re-enabled for this vehicle in order to take advantage of some updates and improvements.
TRACKS:
WeatherTech Raceway Laguna Seca
This track name has been updated.
You can sign up to iRacing, here (and credit your referral to ORD, which we'd appreciate!). And see all vehicles included in your basic subscription, or what you can access by paying more, in our full official iRacing car list, here.
Or check out all of the included circuits, and the others you can buy, in our full official iRacing track list, here. And keep up with all the latest iRacing news, updates and eSports, here.