It's time to upgrade your rig with the new Heusinkveld Sim Handbrake introduced to replace the previous model. And the completely new design now comes with the SmartControl software to calibrate deadzones, output curves and multiple profiles for different cars and games.
The ability to change settings via software isn't the only change. Key structural parts are made from laser-cut stainless steel, with a bead-blasted or powder-coated finish. And it certainly looks good with the Heusinkveld branding on the chunky lever, as well as meaning it can handle higher forces whilst stating the same size as the previous version.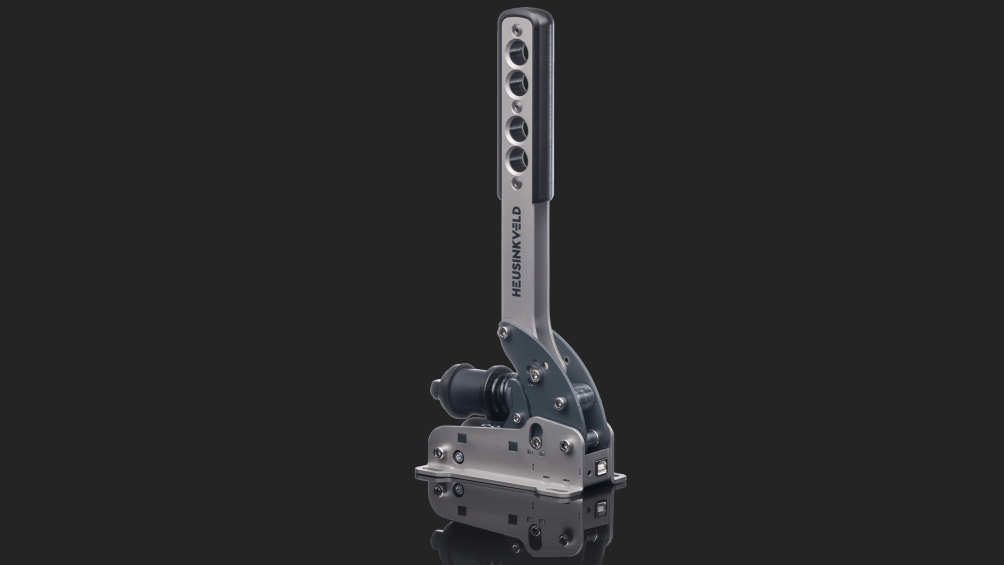 You get a pressure senstive brake with a 120kg load cell providing up to 22kg at the lever, and liner measurement of the force applied. With the SmartControl controller integrated into the inside of the brake, there's no untidy clutter, and there's a stable output guaranteed by EMC compliance testing.
For a realistic and progress feel, Heusinkveld have used new custom made thermoset elastomers which have been tested to show no loss in performance even after one million cycles. And these are combined with a metal spring to provide the initial resistance, simulating the pad-to-disc gap and slack on the hrandbrake cable.
To change the feel of the brake, you can swap between low, medium or high resistance elastomers, as well as changing the preload and travel of the initial metal coil spring. Or remvoving it entirely.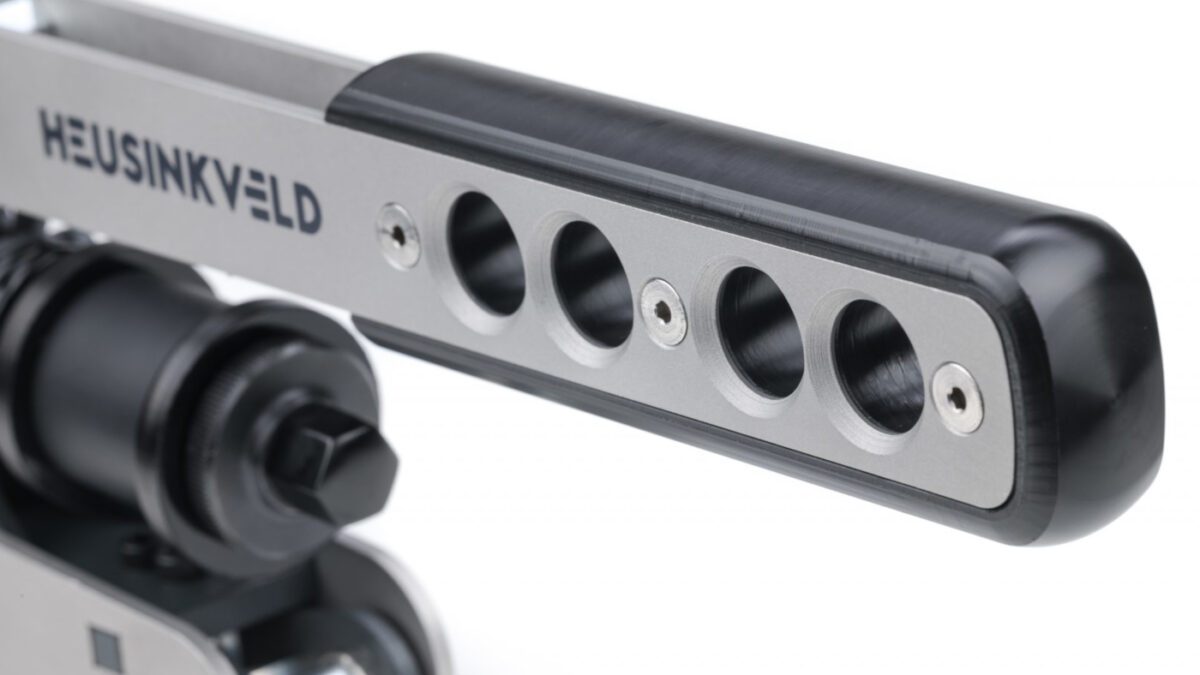 Along with being able to set a horizontal or vertcial set-up, and fine adjustment of 26 degrees, the new Heusinkveld Sim Handbrake also gas four mounting points (with two on each side), and an optinal adapter plate which allows you to adjut the yaw, and helps you to fit it on an aluminium profile sim rig.
With stocks of the previous model reduced from €197.52 to clear, there's a slightly higher price with the new Heusinkveld Sim Handbrake introduced at €238.84. It's compatible with PC and Windows sim rigs, and can't be used with consoles. It's supplied calibrated and ready to go, but you can potentially spend your days tweaking the SmartControl settings, and using the same profile to include other compatible devices, allowing you to match your pedals and brake to your car or sim, as well as overall preferences.
The Handbrake is available via the Heusinkveld online shop. Find a new wheel or pedals to go with it, by checking out our other articles on sim racing wheels and pedals, including other highlights from the Heusinkveld range, here.