One of the unexplored areas of driving in most games, You Suck At Parking is set for release in 2022. Developed by Happy Volcano, a demo is already available on Steam, but the launch has now been pushed back a little bit.
It could be worth waiting for, as the overhead arcade driving game looks like it could offer plenty of fun as you race against the clock to stop in the right place on a variety of levels. You'll gain hearts for each parking space you achieve, with several located around each course. So it'll involve discovering the ideal route, which is trickier when AI cars are added into the mix. requiring you to drift, jump and teleport around the game world.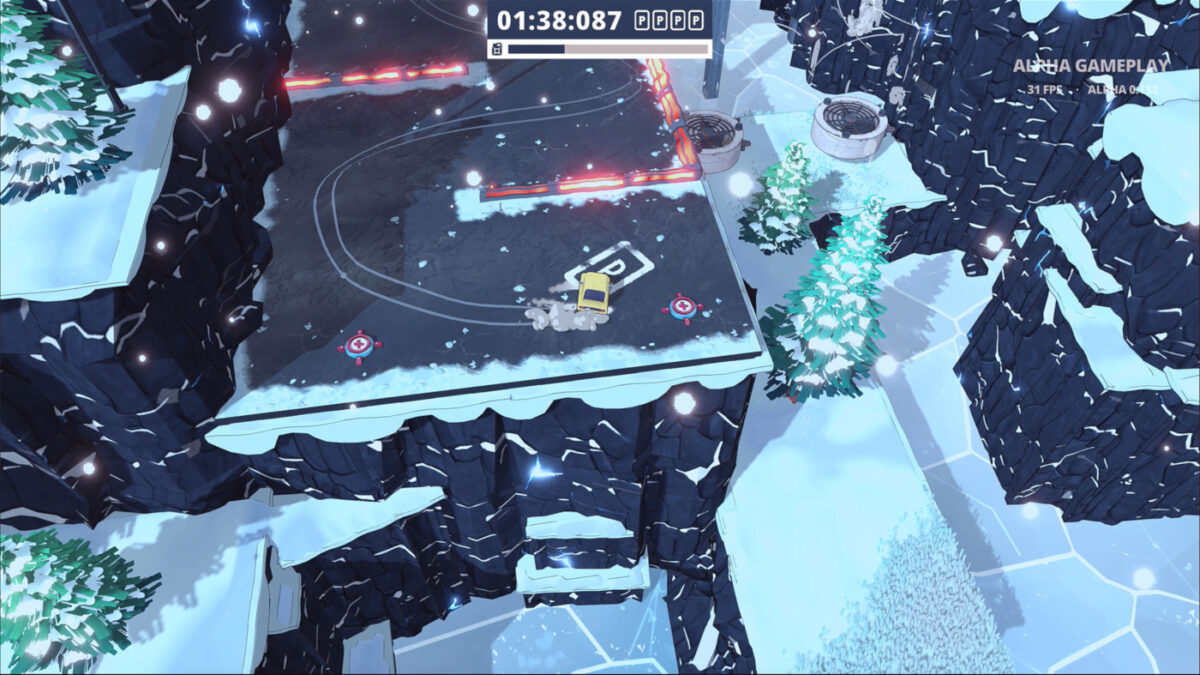 The game offers the typically cute style of most overhead driving and racing games. And you get a variety of obstacles to cause problems with magents, wind machines and more to mess with your parking skills. The final game will also include a level editor to enable you to create and share courses, which could be interesting.
Other features include the ability to customise your vehicle, and the demo has recently received an update to add a new selection of levels, a tutorial, improved visuals and sound effects and more.
You Suck At Parking Demo 0.150 Release Notes:
New features
Added leaderboards to all levels
Redesigned the UI of the entire game
Added a tutorial for freshly spawned parksters
Added controller support to all UI
Added a statistics screen to keep track of your parking progress
The new UI should work better for various screen aspect ratios
Added a font scaling setting
Truckloads of optimizations and bugfixes
Improved honking
New places
A new selection of levels, including some brand new ones and revamped old ones
Rebuilt the overworld for easier navigation
Added a sneak peek to the new snow biome
Introducing a slipping mechanic in the snow biome
New visuals and audio
Major visual improvements
Updated visuals of many objects and cars and – oooh – do those headlights glow now?!
Roads have stripes again, after finally discovering where the pot of white paint went
The tire borders have more "boing boing" to them
Turned up the heat of the crash borders so they create distortion effects
Improved VFX and various shaders
New water visuals
Added many new sound effects
New music in the snow biome, chill(y) vibes included
New Languages
Added localization for the following languages: Dutch, German, French, Italian, Spanish, Brazilian Portugese, Polish, Russian, Simplified Chinese, Traditional Chinese, Japanese, Korean.
You can download the You Suck At Parking demo via Steam, along with adding the game to your Wishlist. And you'll be able to keep up with You Suck At Parking news, updates and DLC, here.