Popular free-to-play mobile racing title Asphalt 9: Legends launches for Xbox consoles today, August 31st, 2021. And before you dismiss it, it's worth noting that the Gameloft title has now been around since 2018, with a Nintendo Switch version appearing in 2019.
And there's even an official Lamborghini eSports competition held in the game, with the final due for broadcast in September.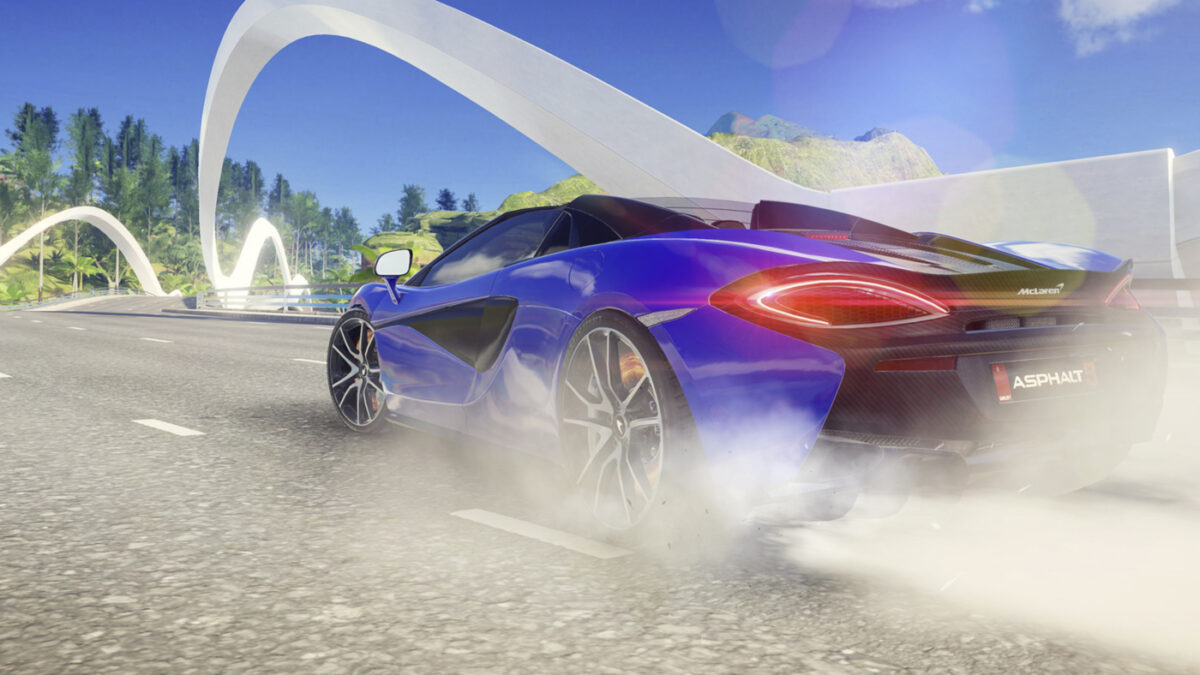 It'll be free to download and try. And the Xbox Series X version should run at 4K and 120fps, although the versions for other Xbox consoles will be a lower specification. About the only offical communication has been this 15 second teaser trailer. Apparently an arcade version is also on the way this year.
Assuming it's pretty much identical to the mobile versions, you'll get to play in career, mutliplayer and events (including special events), with the focus on exotic sportcars. You start out in a lowly class D Mitsubishi Lancer Evolution X and then work your way up by earning blueprints to unlock them, along with upgrades.
A big of grinding, and you'll be competing in examples such as the Ferrari LaFerrari, McLaren P1, Bugatti Chiron, SSC Tuatara, Koenigsegg Jesko or Lamborghini Centenario. In all, there are around 135 cars available from Aston Martins to W Motors and Zenvo.
Actual racing includes the classic competition you would expect, along with time attack. Plus there's the Slipstream mode, which puts more focus on filling up nitrous, and Hunted, which involves escaping a police pursuit.
The Xbox catalogue listing doesn't seem to have appeared at the time of writing, but should be visible shortly. In the meantime, Asphalt 9: Legends is available for the PC via the Microsoft Store, the Switch via the Nintendo eShop, and for mobile devices via the App Store, Google Play, the Galaxy Store, and the Huawei AppGallery. And probably for your internet-connected fridge if you have one.
Keep up with our coverage of the best mobile racing games, here. Along with all the latest Asphalt 9: Legends news, updates and more, here.