There's 2.15GB to download for the free-to-play racing sim, as RaceRoom V0.9.3.028 adds the Mercedes-AMG GT4. Some other fixes and improvements are included to various tracks and cars, but the big news is the 4.0 litre V8 racing car with direct injection and biturbo charging.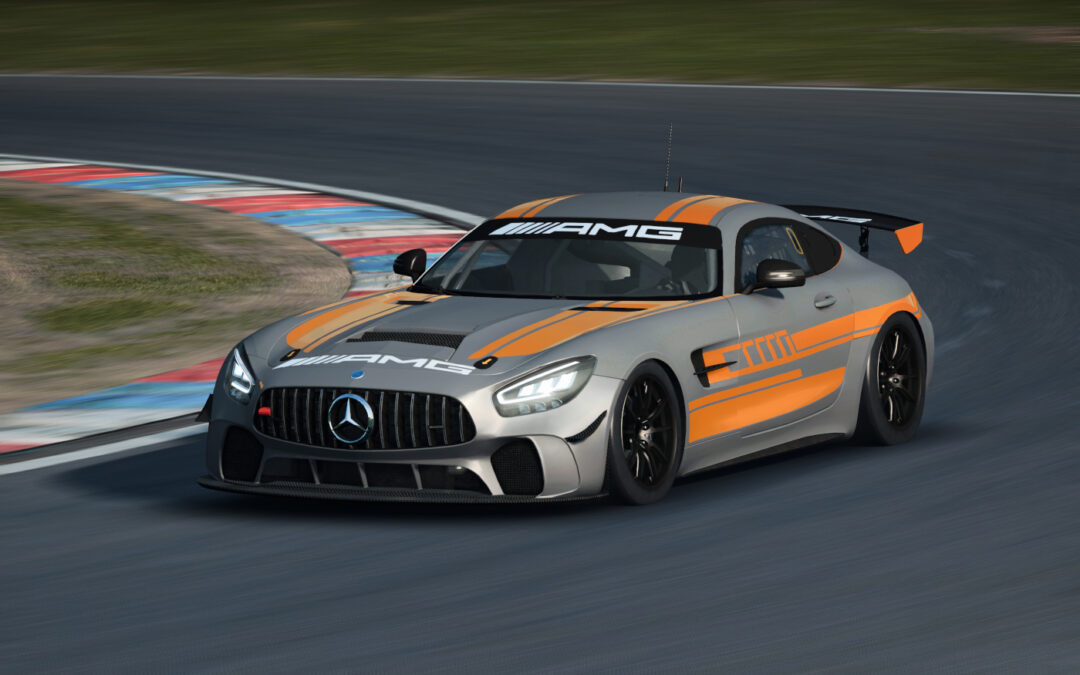 If you're not enticed by the Mercedes, then there's a new WTCR layout for Motorland Aragon, and the 2021 DTM configuration of Dekra Lausitzring. Plus a complete physics overhaul for the Formula RaceRoom X-17 and U.S. Plus a KTM X-Bow RR collision box issue has been fixed, so you're less likely to keep hitting curbs and objects with the undertray.
RaceRoom Update V0.9.3.028 Release Notes:
Update details:
Download size = 2.7 GB
Client version = 0.9.3.028
Client BuildID = 7330489
Dedi version = 77.0.1325
Dedi BuildID = 7330164
Changelog:
New layout for Dekra Lausitzring : Banked turn 1 as raced in DTM 2021
New layout for Motorland Aragon : WTCR
Fixed FFB going wild when wheels were lifted in the air during a pitstop
Shared Memory – Changed wheelrps and speed to more accurate values regading wheel speed differences in 3rd party applications
Fixed a broken options menu that could occur while using certain controlsets
Fixed an occasional micro-freeze at the end of a single player race caused by large aiadaptation.xml files.
Fixed an engine sound issue that was triggered by activating Instant Replay while refuelling with engine off during a pitstop
Sounds – Fixed some loud gearshift sound sample that was still playing even though the car is electrically powered
Audi V8 DTM 1992 – Fixed jolted upshifting
Canhard R51 & R52 – +5mm front ride height, adjusted default tyre pressures
Formula RaceRoom X-17 – Complete physics overhaul (leaderboards are cleared)
Formula RaceRoom U.S. – Complete physics overhaul (leaderboards are cleared)
KTM X-Bow RR – Fixed a collision box issue that could see the car hit very low objects and curbs with its undertray.
VW ID.R – Increased power consumtion in all engine modes
Nordschleife – AI improvements in pitlane on the Nordschleife-only layout
Nordschleife – AI improvements on the 24H layout
Road America – AI improvements in pitlane
Zandvoort – Fixed pitlane exit detection that was still not perpendicular to the track and led to small advantage when driving close to pitwall
Zolder – AI improvements in pitlane
You can download Raceroom Racing Experience on the PC for free via Steam. Some additional content is available via Steam, but everything can be purchased via the official game store. The Mercedes AMG GT4 2020 will cost you £3.41 for the car, or £5.81 if you want access to all 15 available liveries for it.
Keep up with all the latest RaceRoom news, updates and eSports articles, here. And check everything available for free and via paid DLC with our RaceRoom car list, and RaceRoom track list.