If you like your sim racing close to the ground, then the new rFactor 2 KartSim Tillotson T4 Series Kart released this week might be right up your alley. Especially as the Tillotson T4 Esports series gives you the chance to secure a place on the grid of the real life Tillotson T4 Series World Finals in Dublin later in September.
For those unaware, KartSim are a UK developer who produce karting simulators, and software which is built on the rFactor 2 platform. And the pro-level version combines Lidar data for the tracks, real life telemetry data, and testing by real kart drivers. So it's as close as you can get to driving a Junior X30 Uka round Buckmore Park without having to drive to Kent.
The eSports series runs across threee days with the new kart, with four qualification sessions to get into the top 24 drivers, who then progress to the Semi-Final races. And the top 30 from both semis will get through to the finals.
While the overall winner gets the KartSim Pro UK and EU packs, which is worth £899, and a trip to watch the finals (if the winner is based in Europe), the highest place driver with a current and active kart racing licence will secure a plan on the grid for the real life races.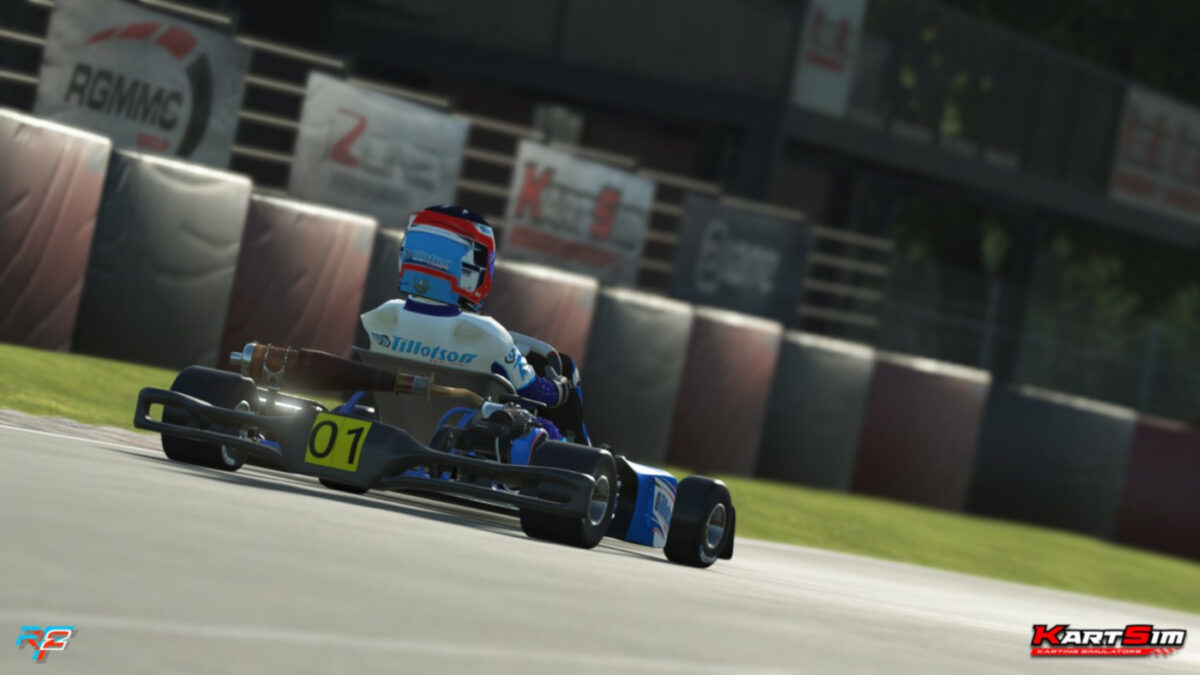 Aside from the eSports competition, the Tillotson T4 Series should be fun for KartSim fans as a cost-effective entry level kart with a 225cc four-stroke engine putting out 15hp, an overall weight of 17kg, and a T4-C1 chassis which shares parts with more expensive options.
You can buy the kart individually, for £3.43 via Steam, or as part of the various KartSim bundles available. Keep up with all the latest rFactor 2 updates and news, here. Or check out the full rFactor 2 car list, and the rFactor 2 track list. Along with downloading the demo version for free via Steam, or buying rFactor 2 for the PC.