Apologies in advance to any Norwegian readers, but with the Pinchcliffe Grand Prix racing onto PC and Switch, it turns out I wasn't aware of the most widely seen film ever to come from Norway. Or the previous game from 2000, which was ported to the Nintendo DS in 2010.
So for anyone in a similar position to me, it turns out the Pinchcliffe Grand Prix (originally the Flåklypa Grand Prix in Norway) was a series of books by Norwegian cartonnist and author Kjell Aukrust, which was turned into a stop-motion animated film in 1975. And the story of an inventor who builds a 2.8 tonne car made from copper with a petrol and jet engine to race in Formula One was shown in cinemas non-stop for 28 years, and has been seen by millions.
Apparently it was the inspiration for Christian von Koenigsegg to start building supercars, and a full-sized replica of the Il Tempo Gigante race car features a 7.6 litre Chevrolet engine donated by Niki Lauda alongside an auxiliary jet engine.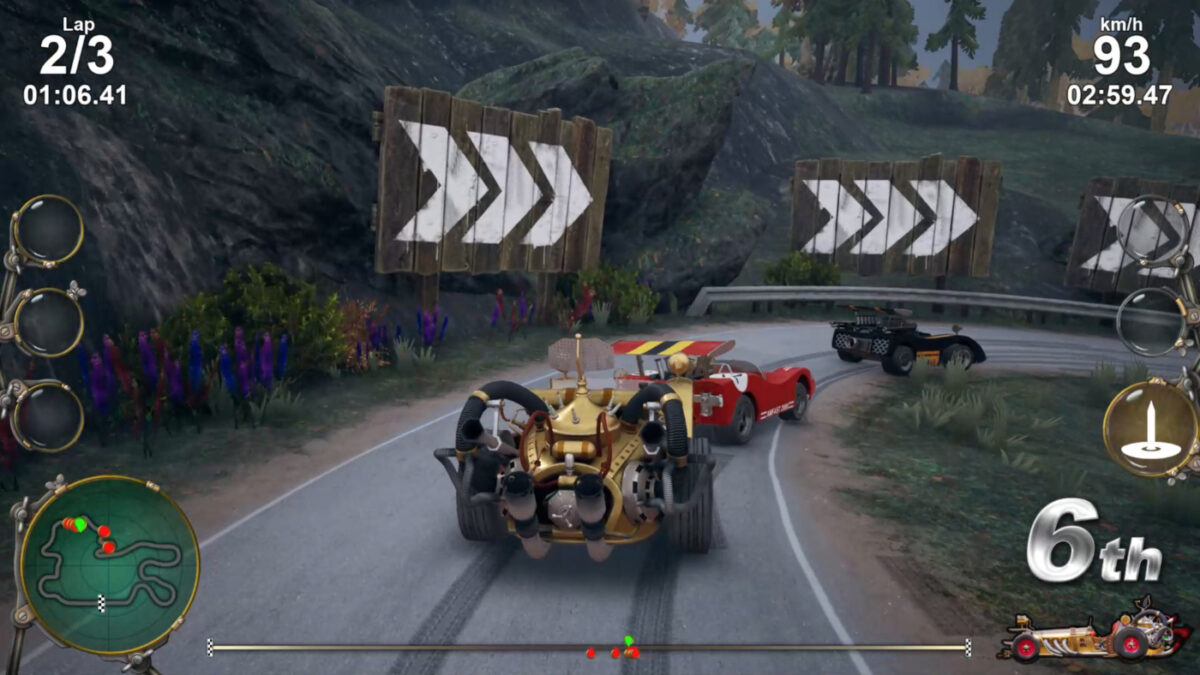 The new game is being developed by Ravn Studio and published by Zordix Publishing, and it's safe to say it's not a racing sim. Instead, the family-friendly title mixes racing with mini games as you try to earn points and unlock the parts to build Il Tempo Gigante before ultimately trying to win the Flåklypa Grand Prix.
So you'll get to be part of the story as inventor Theodore Rimspoke builds his creation with the help of his animal friends Lambert (a hedgehog) and Sonny Duckworth (a magpie). And while it's pretty much guaranteed to sell well in Norway, the charming and fun aesthetic might well appeal to younger racing game fans around the world. So if you're trying to encourage the next generation to be interested in cars, this might be a good investment.
Aside from Il Tempo Gigante, there are some other choices to drive in single player or split-screen racing, with what looks like a Fiat 500 shown in the video along with a host of vintage Can Am style cars.
The Pinchcliffe Grand Prix release date is set for November 4th, 2021 for the Nintendo Switch and PC via the eShop and Steam. No price has been set as yet, but you can see any future news, updates or more on the game, here.