After adding a new multiplayer mode, SCS Software have been busy creating a new user interface, so now ETS 2 and ATS update 1.42 add convoy mod support to both games.
The release for American Truck Simulator and Euro Truck Simulator 2 allows you to use up to a maximum of 70 modifications during a session, and some existing mods will need to be updated to remain compatible with the latest version of the games. Which seems more than fair, as supporting mods used across a server and multiplayer players adds some complexity to the process.
So you can now see mods required when browsing servers, along with a new orange icon indicating when you're able to download the required modifications and join. The process is more straight forward if the software is available via the Steam Workshop, but hopefully it should cover most of the popular add-ons for both games.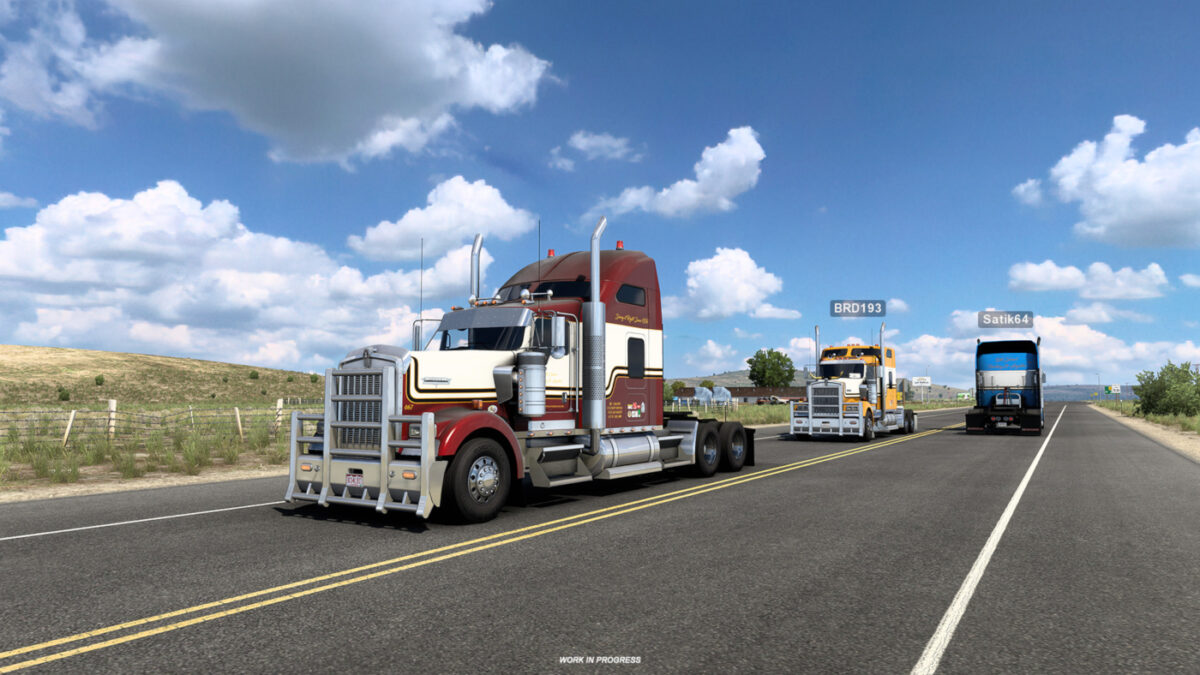 It also means some new requirements for mod authors and creators, but you can expect these to become the standard way of doing things in the future, and SCS Software plan to release more information and support to help things continue to improve.
And the updates also bring improvements to force feedback for compatible wheels and pedals, along with controllers, using a new FFB system written from scratch to include real calculations for forces on the first steering axle and the behaviour of hydraulic steering gear systems.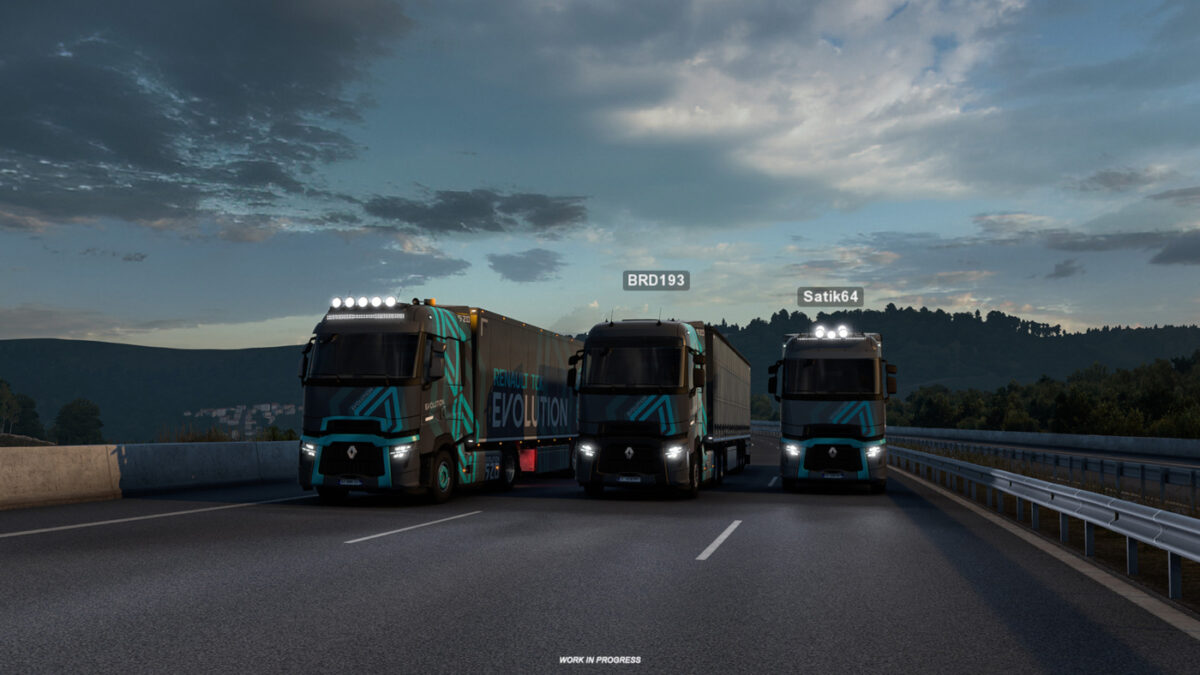 ETS 2 and ATS Update 1.42 Release Notes:
Gameplay
Initial MOD support for Convoy multiplayer
UI
Convoy session modification UI added for MOD compatibility and downloads.
Other
Force feedback improved and available for more controller types on more systems (Linux)
Steering wheel animation range setting
You should be prompted to download the updates via your Steam client. And you can keep up with the latest Euro Truck Simulator 2 news, updates and more, here. Or check out the American Truck Simulator news, here, along with our full American Truck Simulator truck list.
Euro Truck Simulator 2 and all official DLC are available on Steam, here, and you can find American Truck Simulator and all DLC to buy via Steam, here.