The tweaks and improvements continue to arrive from Reiza Studios with Automobilista 2 update V1.2.5.1 released and available to download via Steam.
Most of the changes are to the physics of a variety of cars and tyres, including how the wet and intermediate compounds will displace water, and the tread used for various classes including the Super V8, GT3, GT4, GT5, F-V10 Gen 1, Porsche Cup and F-Classic cars.
Along with a range of more specific and detailed adjustments to a few specific vehicles, there's also been work done for the AI, including calibrating it for a few classes and fixing the fact the wrong throttle map was being used on some occasions.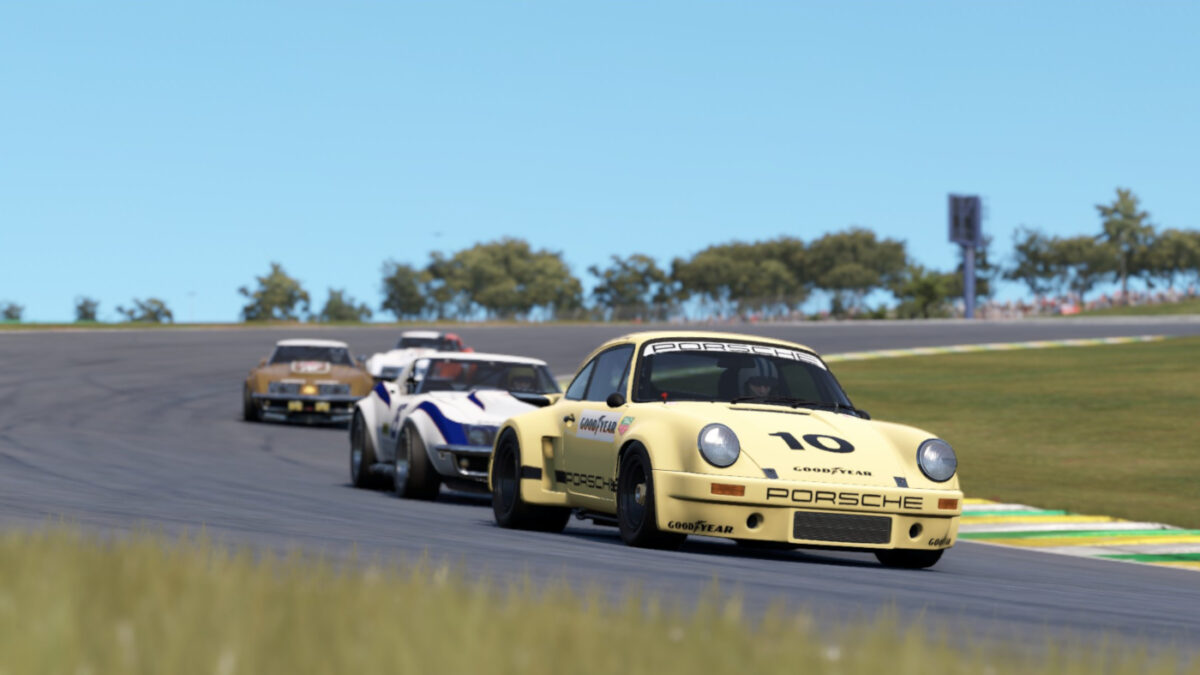 Automobilista 2 Update V1.2.5.1 Release Notes:
UI & HUD
Added chat box to Monito
Fixed pit entry on Donington GP track map
PHYSICS & AI
Super V8: Revised tire tread, aero & inertia
Minor tire tread adjustments to GT3, GT4, GT5, F-V10 Gen1, F-Reiza Porsche Cup, F-Classic (all gens)
Slightly reduced overall draft effects
Adjusted brake torque for GTE cars, SuperV8
Revised water displacement rate of wet & intermediate compounds (slightly less in wet tires, more in intermediates for overall smaller gap between them)
F-V10 Gen1: Further front wing adjustments
Mclaren 720S: Revised 1st & final drive ratios
Altered AI initialization to prevent performance in the whole session being limited by the starting session conditions
Fixed AI using incorrect throttle map in some vehicles
AI calibration pass for F-V0 Gen1, F-Reiza, GT3, Super V8
Spa-Francorchamps 1993/2020: Improved AI performance thru Eau Rouge and Radillon
Kansai: Improved AI behavior leaving West layout garage stalls; Increased West layout max AI opponents to 17
TRACKS
Buskerud: Fix physical terrain near start/finish tire wall; Minor performance optimizations
VEHICLES
Revised exhaust backfiring parameters
Automobilista 2 is available on Steam for the PC, along with the Ultimate Edition, the Season Pass bundle and all DLC content so far.
You can keep up with all the latest Automobilista 2 news, updates and DLC here. Or check out everything available already with our Automobilista 2 car list and Automobilista 2 track list.