The fourth and final of the VCO Grand Slam events saw a different team on top of the podium, as the 2021 iRacing 10h Suzuka goes to Biela Racing Team Euronics.
The duo of Sven Haase and Michael Neumeier had qualified outside the top ten with their Lamborghini Huracan GT3 EVO, but battled through the field in the even powered by VCO. And the drama coninuted even as the leading quartet pulled away from the rest of the field with a hardware failure for Luke Bennett while he was behind the wheel of the leading Redline Porsche 911 GT3.R. Which meant the total domination of Team Redline was brought to an end.
Haase and Neumeier crossed the line with an 18-second lead after 297 laps of the Suzuka circuit in Japan. Second place went to the Porsche 911 GT3.R of the Mahle Racing Team, with another Porsche finishing third for Urano eSports Huawei.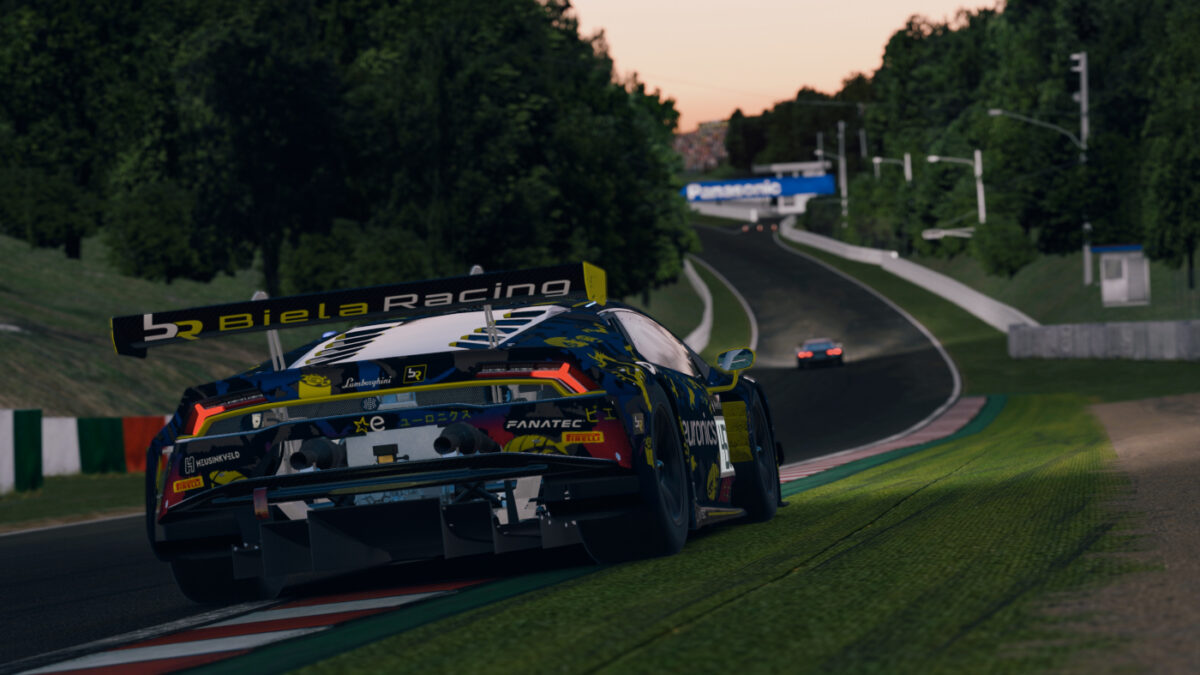 Sven Haase (Biela Racing Team Euronics): "I am extremely happy that our strategy paid off! We were 13th at the beginning and had to take a few risks. It was extremely tight in our first double stint. We only had a few percent of rubber left on one of the tyres. However, it worked out in the end and we were able to continuously work our way to the front. After that, we had a great fight – particularly with the MAHLE Racing Team. The cooler the track became, the better our tyres worked. On the whole, the four VCO Grand Slam events were fantastic. The last two, in particular, went very well for our team. I can hardly wait for the next events."
If you missed the event live, you can watch the final round of the 2021 VCO iRacing Grand Slam endurance esports events on Youtube, if you fancy 10 hours of GT3 racing at Suzuka.
You can sign up to iRacing, here (and credit your referral to ORD, which we'd appreciate!). And see all vehicles included in your basic subscription, or what you can access by paying more, in our full official iRacing car list, here.
Or check out all of the included circuits, and the others you can buy, in our full official iRacing track list, here. And keep up with all the latest iRacing news, updates and eSports, here.
And for all our Esports coverage, click here.